---
An Introduction to the Longevity Industry: What it is, Growth & Companies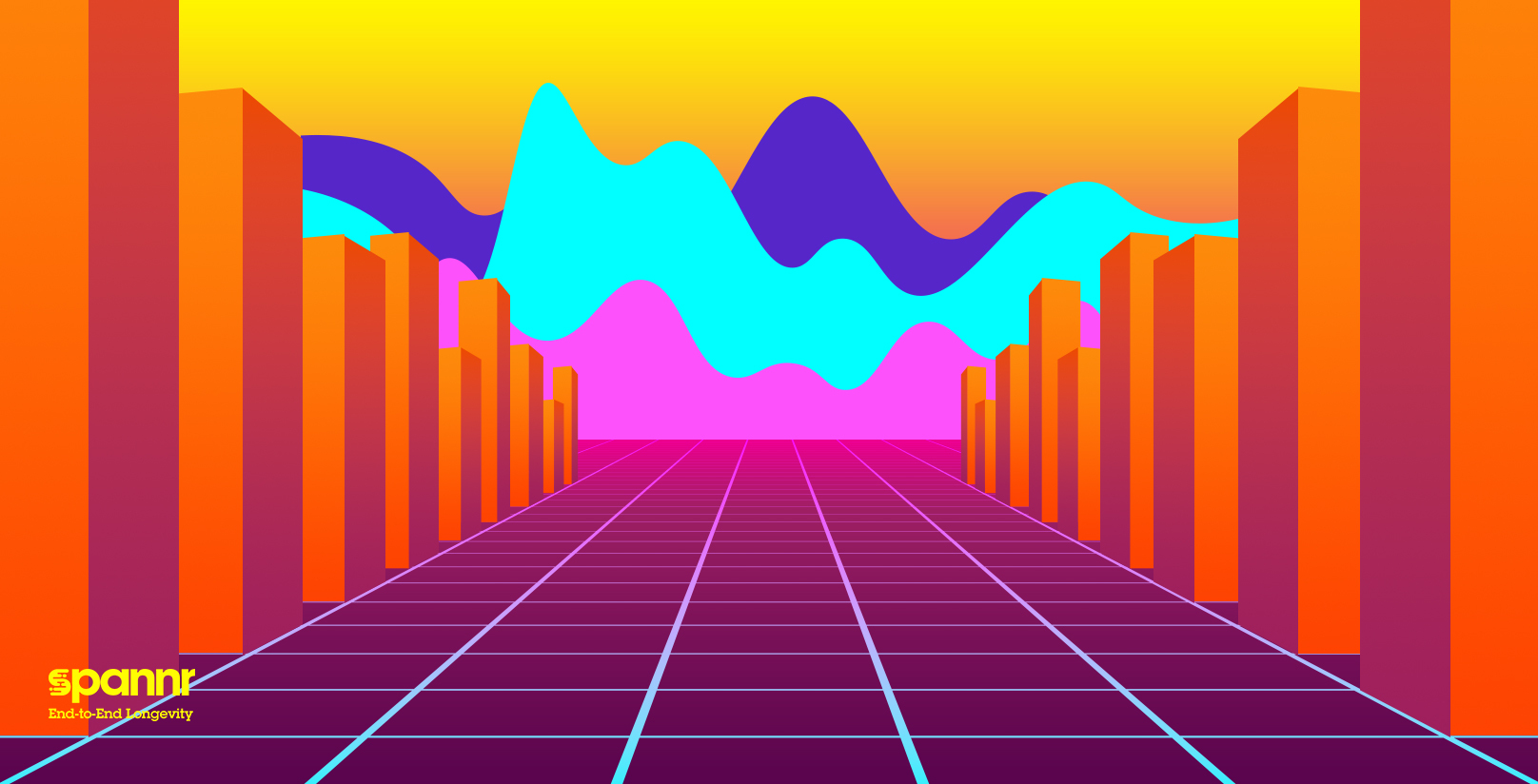 Editor's Note: As the industry of longevity continues to expand and evolve in 2023 (see the 2022 milestones here), Spannr is dedicated to providing our readers with a comprehensive understanding of the field and all the exciting possibilities it holds.
To that end, we invite you to consider the following as an introduction to the world of longevity, where we dive into the size and growth of the industry, examine the various sectors and components that make it up, and highlight some of the leading companies and players in the field.
Continue reading as we explore the cutting-edge science, technology, and companies that have us eagerly anticipating the future of human longevity.
Lastly, For what it's worth, this report serves as a great resource for friends and family who may be unaware of the emerging longevity biotech sector and for those who would like to get a better understanding of the science and technology that is shaping the future of our society, economy, and healthcare. So please – share, pass it around, or bookmark it – as this post will be continuously updated!
---
Introduction
As far back as human history goes, people have been in pursuit of the elusive "fountain of youth" in hopes of living longer, healthier lives. With the rapidly growing field of longevity, this ancient dream is now becoming a reality. Companies and research organizations in today's emerging longevity industry are actively working towards developing innovative treatments that aim to delay aging and extend the period of healthy living.
The industry encompasses multiple sectors including biotechnology companies, pharmaceutical companies, supplement companies, longevity clinics and more. In addition, the industry is funded through venture capital funds, foundations, and institutional capital.
With an estimated market value in the trillions, the longevity industry is rapidly expanding and becoming increasingly popular with the rise of the 'Silver Tsunami' of a global aging population.
What is the longevity industry?
The longevity industry encompasses services and businesses that aim to target aging at the cellular or molecular level, with the goal to promote healthy aging and improve quality of life.
The industry encompasses multiple sectors, including:
Longevity biotechnology companies: companies developing innovative new biomedical treatments to target the hallmarks of aging to improve healthy lifespan and are at the forefront of the longevity industry.
Pharmaceutical companies: Also known as drug companies, these are large commercial businesses licensed to research, develop and sell new drugs. Several large pharmaceutical companies such as AbbVie and Sanofi-Aventis have built partnerships with smaller biotechnology companies to support longevity research.
Longevity VC funds: are pools of capital raised by venture capitalists that invest in early stage and high-risk longevity biotechnology companies. These funds provide the financial resources necessary to help entrepreneurs build their businesses, and offer expertise and connections to help them succeed.
Longevity clinics: are healthcare centers that specialize in treatments and interventions designed to help people stay healthy and live longer, such as stem cell therapy, supplement protocols and full-body imaging.
Supplement companies: create and improve products based on the latest advances in longevity and nutrition research to provide consumers with supplements to maintain health and slow down the aging process.
Longevity-focused Foundations: such as Hevolution, the Longevity Science Foundation, and the Methuselah Foundation have committed large amounts of capital to support research and development in the longevity field and make longevity-focused care accessible to everyone.

While the bulk of the longevity industry consists of companies aiming to defy aging at the cellular or molecular level, there are a growing number of companies that aim to support the longevity industry through software, hardware, artificial intelligence, and big data. This includes:
AgeTech companies: companies that are engaged in software or hardware with the goal of tracking and reporting on age/health related data. Think wearables (with deep technical components) and other health tracking devices.
Diagnostics companies: companies that use large amounts of data to provide information around biomarkers and aging to better determine patient outcomes. These services may offer lab testing, biological aging clocks that measure DNA methylation, or at-home tests/kits.

Lastly, there are also a multitude of services related to the field of aging and longevity that remain difficult to broadly define. This includes services that provide cryopreservation, personalized medicine, biobanking, fertility services, etc.
Size and growth of the longevity industry
The paradigm shifts that are transforming the healthcare industry from focusing on disease treatment to prevention is causing the longevity industry to grow at a rapid rate.
For context, the total annual funding received by longevity companies has increased significantly over the past three years.
By Q2 2022, the amount the capital injected into longevity businesses had already doubled 2020's funding ($1.8 billion) and even surpassed all of 2021's ($3.8 billion). According to our data – soon to be released to the public – longevity companies in fact hit a new funding record in 2022, with well over $6 billion in cumulative fundings throughout the year.
Calico, a Google-backed company, and Altos Labs, a Jeff Bezos-backed company, are the biggest drivers of this trend, having received the most funding over the years, at $3.5 billion and $3 billion respectively.
According to an analysis conducted by Bank of America, the longevity industry is already worth $110 billion, and with the caveat of including "future food" and other non-longevity focused themes, the same analysis projects the industry to grow to $600 billion by 2025.
Now, just how big will this industry grow in the years to come? We'll never know exactly, but all signs tell us that this is just the very beginning. The market of living longer, healthier lives is arguably the largest Total Addressable Market (TAM) ever to exist – one that captures nearly every single human being on our planet.
Longevity biotechnology companies
There are now hundreds of longevity biotechnology companies, with dozens operating in stealth mode.
Senescent cell removal (senolytics) companies
Investigating cellular senescence is an approach several longevity companies are taking to create drugs for aging. Senescent cells accumulate with age as one of the 9 hallmarks of aging, causing age-related illness.
'Senolytics' are drugs used to manipulate senescent cells in order to prevent, delay, reduce or reverse age-related diseases. Since the first discovery of senolytics in 2013, there has been an explosion in senescent-targeting companies.
A few of the most exciting longevity biotechnology companies targeting cellular senescence, include:
With numerous senescence research and development underway, the anti-senescence therapy market is expected to grow to a staggering $644.4 million by 2023.
Cellular / epigenetic reprogramming companies
Epigenetic reprogramming is a groundbreaking new technology that can reverse the aging process in cells and tissues by resetting cellular markers of aging. Harvard researchers have demonstrated that DNA methylation in the genome can be safely reset to a younger age, a process has been demonstrated to restore youthful function in old mice.
Based on the recent breakthroughs in cellular reprogramming, a number of companies are striving to utilize reprogramming techniques for the regeneration of human tissues and organs as well as the management of age-related diseases. These companies include:
Altos Labs: Recently, Amazon's Jeff Bezos invested $3 billion in Altos Labs, a life science company centered around cellular reprogramming.
Retro Biosciences: With an initial funding of $180 million, the company currently focuses on cellular reprogramming, autophagy, and plasma-inspired therapeutics, with clinical proof-of-concept underway.
Turn Biotechnologies (Turn.bio): Turn Biotechnologies' proprietary platform uses mRNA to deliver transcription factors to the epigenome, allowing for the control of reprogramming and moving the epigenome to a more youthful state.
Mitochondrial health companies
Mitochondrial dysfunction is one of the hallmarks of aging, and has been associated with development of several age-related diseases, such as cardiovascular diseases, Alzheimer's disease, and cancer.
Mitochondria-targeting companies aim to restore mitochondrial function, typically by transplanting new mitochondria, or protecting mitochondria against reactive-oxygen species or lipid peroxidation.
Some of the leading mitochondrial-focused companies include:
Minovia Therapeutics: is a clinical-stage company and the first company to use mitochondria cell therapy to treat patients with mitochondrial diseases, such as Pearson syndrome, through Mitochondrial Augmentation Therapy. This personalized treatment approach for non-inherited and inherited primary mitochondrial diseases involves enriching a patient's hematopoietic and progenitor cells with healthy mitochondria isolated from a healthy donor.
Cellvie: is pioneering a new approach to reinvigorate the cell energy metabolism by transplanting mitochondria directly into compromised cells. The company's initial focus is on kidney transplantation, with a long term vision to slow or reverse the degenerative processes of aging.
Mitotech: is developing a novel small molecule cardiolipin peroxidation inhibitor, developed to target eye disorders such as dry eye syndrome, uveitis and age-related macular degeneration. The lead compound is an eye drop formulation that efficiently accumulates in mitochondria and protects the mitochondrial membrane from harmful reactive oxygen species.
AI/ML companies
Artificial Intelligence (AI) and machine learning (ML) are playing an increasingly important role in aging research, with the potential to revolutionize the field of longevity medicine, according to experts. By leveraging deep neural networks and complex multi-omics data sets, experts have stated that AI can accelerate aging research and facilitate the development of novel therapies and clocks for aging. Several longevity companies are already utilizing AI/ML, such as:
mTOR targeting companies
The mTOR enzyme plays a key part in determining cell growth and metabolism, and has been linked to aging and life expectancy. When activated, the mTOR pathway is in charge of controlling the cell's capacity to react to developmental signals from nutrients, hormones, and stress. Despite the fact that this pathway is fundamental, it contributes to harm over the long run and to aging.
Inhibiting the mTOR pathway has been associated with decelerating the development and spread of cancer cells, decreasing inflammation and oxidative stress, and enhancing insulin sensitivity. Rapamycin is a medicine approved by the FDA that hinders mTOR signaling effects and can expand life span, yet companies are searching for improved mTOR-inhibiting drugs.
Some of the most notable companies developing mTOR-targeting drugs include:
Tornado Therapeutics, are attempting to develop a better, more efficient mTOR inhibitor to extend human lifespan. Tornado Therapeutics claimed that they are creating structural analogues of rapamycin with novel selectivity profiles which are expected to improve safety and efficacy. The most advanced asset is now being prepared for IND enabling studies, and another asset is going through preclinical efficacy testing
resTORbio, a spinout from Novartis, focuses on a molecule which is thought to prevent clinically symptomatic respiratory illnesses in the elderly through inhibition of the mTOR pathway. However, ResTORbio has announced plans to stop the clinical development of TORC1 after it failed to prevent clinically symptomatic respiratory illness in a Phase III clinical trial.
Autophagy companies
Autophagy, which originates from the Greek term that translates to "self-eating", is the primary means by which our cells recycle broken parts. Like many biological functions, autophagy weakens with age and is linked to numerous age-related illnesses.
Samsara Therapeutics aims to be the first company to create effective autophagy-inducing therapies to slow aging. Samsara focuses primarily on treating neurodegenerative and rare genetic diseases through improving autophagy, and employs a proprietary platform to identify potent autophagy modulators.
Parabiosis companies
Heterochronic parabiosis, the process of joining two animals together through a shared circulation of their blood, has revealed promising evidence for the potential of plasma dilution to reverse the effects of aging in mammals.
Scientists from UC Berkeley have conducted experiments that show the life-shortening effects of old blood on young animals, and the rejuvenating effects of diluting old animals' blood with young blood. These experiments have laid the groundwork for recent clinical trials of the plasma dilution technology, and may point to a new approach to treating the co-morbidities of aging.
Alkahest is a company founded in 2014 by a Stanford neurologist, Tony Wyss-Coray that aims to decode blood plasma to identify key proteins involved in the pathways of aging. The company aims to create transformative therapies to halt or reverse the effects of aging and improve patient outcomes, and is establishing clinical trials to test their approach for conditions including Alzheimer's disease, Parkinson's disease and age-related macular degeneration.
Elevian is also exploring the potential of parabiosis to reframe how scientists approach aging, targeting the aging process itself instead of cancer, dementia, and other age-related impairments that accompany decline. Their focus is how the single protein Growth Differentiation Factor 11 (GDF11) changes with age.
Major Longevity Companies
Calico Labs and Altos Labs are the two biggest longevity companies in terms of funding. Both companies aim to develop treatments for age-related diseases and are backed by prominent financial figures and institutions – Google's parent company, Alphabet, and Amazon's Jeff Bezos, respectively.
Altos Labs
Backed by Amazon's Jeff Bezos and Russian-Israeli entrepreneur Yuri Milner, Altos Labs was established in September 2021 and is the second largest longevity biotechnology company. Altos Labs was launched with a $3 billion investment and received $270 million in the Series A funding.
Altos Labs aims to revive cell health by creating longevity therapeutics based on the science of epigenetic reprogramming. The company has recruited several notable researchers, such as Juan Carlos Izpisúa Belmonte, a renowned practitioner in regenerative medicine who has pioneered innovations in developmental biology, Steve Horvath, a geneticist and biostatistician who developed a molecular clock for aging, and Shinya Yamanaka, a 2012 Nobel Prize winner, who contributes to Altos through his experience in cellular reprogramming.
Altos Labs has headquarters located in San Francisco and San Diego in the US, and Cambridge in the UK, and has significant collaborations in Japan.
Calico
Calico, a subsidiary of Google's parent company, Alphabet, was founded by venture capitalist Bill Maris in 2013. The company joined forces with pharmaceutical giant AbbVie in 2014 to find treatments for age-related diseases, such as neurodegeneration and cancer, and target aging. To date, the company has received a total investment of $3.5 billion.
Calico has recruited some of the best minds in the fields of biotechnology and basic research, including Arthur D. Levinson, formerly the CEO and chairman of Genentech, and Dr. Cynthia Kenyon, a molecular biologist known for her genetic dissection of aging in a widely used model organism, the roundworm C. Elegans.
Scientists at Calico employ a variety of scientific methods, including yeast, worm and mice studies to understand the biological pathways of aging and disease, and are digging deep into large available human genetic data sets to inform their drug discovery process.
Longevity VC funds
Longevity biotechnology companies are funded through a small but growing group of venture capital funds. Venture capital funds are pools of capital provided by investors to startup companies and small businesses with perceived long-term growth potential. Some of the largest longevity VC funds include:
The Longevity Fund was founded in 2011 by Laura Deming as the first longevity-focused VC fund. The Longevity Fund invests in seed and Series A companies and has backed 12 longevity companies including Unity Biotechnology, Spring Discovery, and Loyal.
Apollo Health Ventures provides financing to seed and early stage biotechnology companies. Apollo has invested in over 11 longevity companies including Aeovian pharmaceuticals, Cleara Biotech and Samsara Therapeutics.
Kizoo was founded by successful German entrepreneur Michael Greve and has committed more than €300 million to advance rejuvenation startups.
Life Extension Ventures (also called LifeX Ventures) is a New York-based venture capital firm that came out stealth in August 2022, boasting $100 million in its coffers.
Longevity Vision Fund (LVF) was founded by XPRIZE Foundation board member, Sergey Young. LVF provides venture funding to health tech, longevity and biotech companies.
Maximon is a Swiss longevity company builder that, while self-financed, also has a CHF 100 million co-investment fund.
Spannr also invests in the longevity industry through our syndicate that introduces longevity companies to interested accredited investors.
Foundations supporting longevity
Foundations are playing a key role in supporting aging research by providing grants to scientists. These grants fund research projects, fellowships to support graduate students and postdoctoral researchers, and seed funding for spin-out companies. While the National Institutes of Aging (NIA) does much of the same thing, many consider that these foundations have been longevity's saving grace in recent years due to the lack (and mismanagement) of goverment funding. Some of the leading foundations supporting longevity research and development include:
Hevolution, founded with a Saudi Royal Decree and has backing from the Saudi government, has made its debut and declared that it will give out up to $1 billion a year to support the research of extending healthy human life.
The Methuselah Foundation: is a biomedical charity co-founded by David Gobel and Dr. Aubrey de Grey in 2001, with a mission to decrease suffering by hastening breakthroughs in longevity research and development.
Impetus Grants: offer grants of up to $500k "by supporting projects that challenge assumptions, develop new tools and methodologies, discover new ways to reverse aging processes, and/or synthesize isolated manifestations of aging into a systemic perspective".

SENS Research Foundation is a foundation that not only conducts research, but also invests in the future of regenerative medicine by providing funding and support to promising biotechnology startups, including Repair Biotechnologies, Oison Biotechnologies, Ichor, Revel, and more.
Longevity Supplement companies
The longevity supplements industry is a rapidly growing niche in the supplement market, fuelled by a global pandemic and the desire of baby boomers to regain the energy of their youth.
Longevity supplements are marketed to enhance healthspan and delay the onset of age-related disease, with a growing body of evidence from scientific literature reviews and preclinical studies demonstrating that specific ingredients can indeed enhance lifespan and decrease morbidity.
Investment activity for longevity supplement companies has increased, with many longevity-focused supplement companies raising large seed and Series A rounds. The US remains the most focused geography for these companies, and many prepare a range of supplements that target different aging mechanisms. Some popular and emerging supplement companies include:
Longevity Clinics
Longevity clinics are health clinics which offer an array of services and interventions that focus on early detection and treatment of aging-related diseases to promote healthy aging and quality of life.
Longevity clinics often employ diagnostic services to accurately assess the clients' health and biological age, such as whole-body magnetic resonance imaging (MRI), cognitive abilities testing, and biomarker testing. After consultation sessions and diagnostic services, a team of specialized clinicians and healthcare professionals will then develop personalized health programs for clients. Some of the interventions offered include diet and nutrition counseling, exercise coaching, stem cell therapies and more.
The number of longevity clinics is rapidly increasing, with over 40 clinics in Switzerland and 25 clinics in the UK. In the United States, some of the most popular clinics include Human Longevity Inc, Fountain Life, Minicircle, and Prenuvo.
Longevity Conferences and Events
Conferences are one of the best ways to not only bring the minds pushing the boundaries of longevity together, but also to introduce the sector to people outside the industry.
Although COVID took a hit on longevity-focused conferences the past few years, they have started to reemerge stronger than ever. Some of the most popular longevity-focused events include:
Conclusion
The longevity industry is an exciting field of research and development that is rapidly expanding with the rise of the global aging population. The industry comprises multiple sectors including biotechnology, pharmaceuticals, supplements, and longevity clinics.
Longevity biotechnology focuses on targeting the hallmarks of aging at the cellular or molecular level, using approaches that include regenerative medicine, senescent cell removal, and epigenetic reprogramming.
With numerous companies working towards creating therapies to slow the aging process, the longevity industry is sure to make a big impact in the coming years, and revolutionize the healthcare paradigm.
To stay up to date on all the latest happenings around today's burgeoning longevity industry – company announcements, funding news, and the narratives in between – we welcome you to subscribe to our newsletter.
---
About the Author
Sign Up For Our Newsletter
Weekly insights into the future of longevity