---
Longevity Clinics: What They Are, Services & More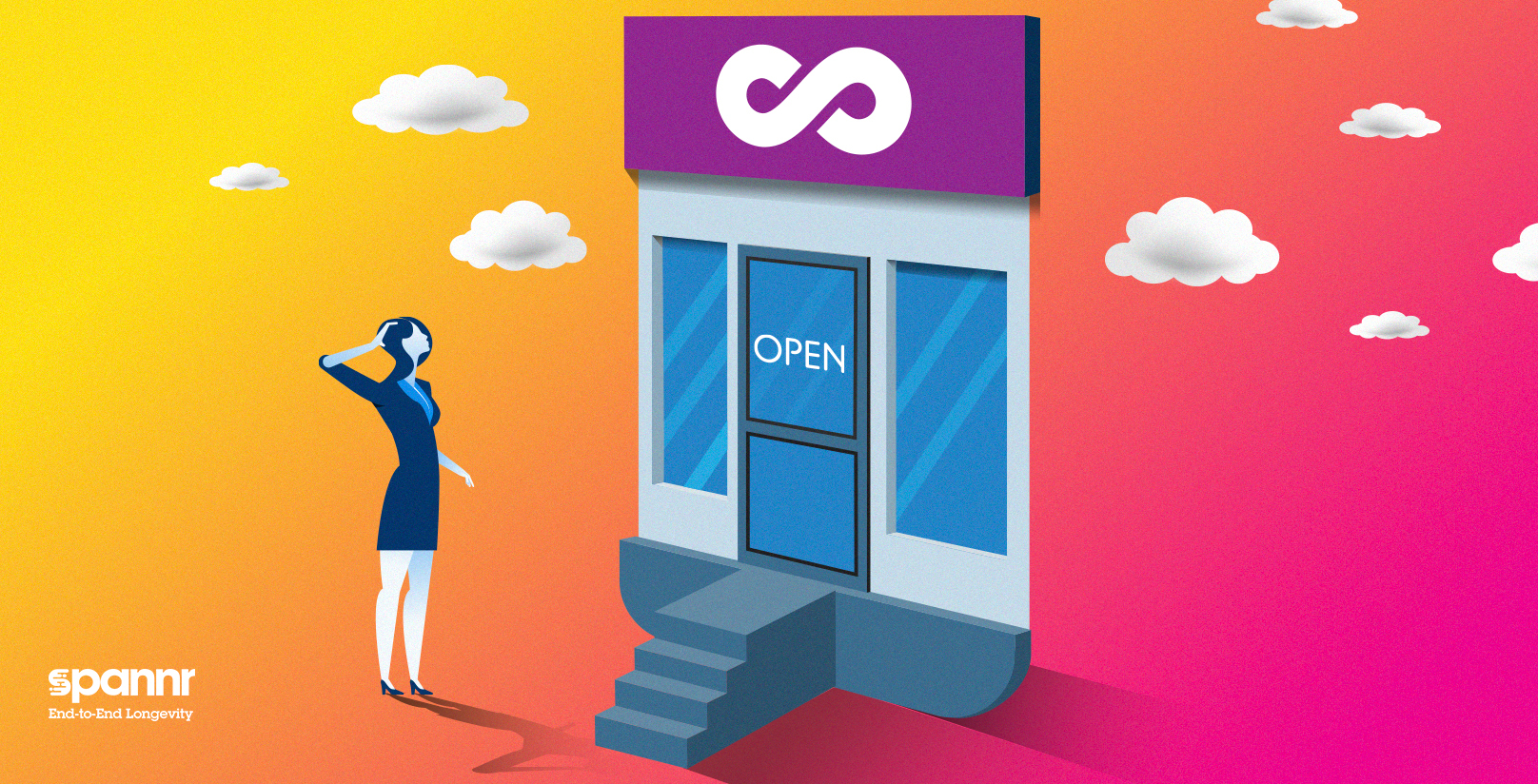 Longevity clinics are becoming increasingly popular as people strive to stay healthy and vital for as long as possible. These clinics focus on the early detection and treatment of diseases that are age-dependent, and the prolongation of the active phase of a person's life, in which mental, physical, and social activities are preserved.
There are several hundred longevity clinics worldwide, with over 40 in Switzerland and 25 in the United Kingdom. These clinics represent a new and emerging direction in healthcare that aims to increase the average healthy life expectancy of patients.
This article examines the new services offered by the most cutting-edge longevity clinics, and technologies on the horizon.
What are longevity clinics?
Longevity clinics offer treatments at the tissue and the cellular level to assist patients in optimizing their health and reduce the risk of age-related diseases. While some of these clinics focus on early diagnosis of age-related diseases, hormone therapies, and stem cell therapies, others are beginning to offer innovative treatments such as 'anti-aging' supplements protocols.
Clinical staff
The staff of a longevity clinic may consist of a range of healthcare professionals, including general practitioners, and physicians with the following specialties: neurology, endocrinology, cardiology, geriatrics, orthopedics, urology, oncology, immunology, as well as biochemists, nutritionists, and physiotherapists. All specialists have a narrow specialization and a field of medical interests in longevity medicine, and the treatment of age-related diseases.
Clinical equipment
Longevity clinics may be equipped with a range of equipment, such as office equipment for consultations, diagnostic equipment, surgical procedure equipment, massage tables, physiotherapy equipment, and gym equipment. All of these components are essential for providing longevity and healthcare services.
Longevity medicine
Longevity clinics practice a new medical discipline known as 'longevity medicine'. Longevity medicine supports the transition from the classical medical paradigm of diagnosing and treating diseases when they occur, to a prevention medicine paradigm in which activities and interventions are used for healthy individuals to assist them in staying healthy longer and prevent them from developing diseases in the first place.
What services do longevity clinics offer?
Longevity clinics offer a wide range of services to assist clients to improve their health and slow their aging. After an initial consultation, the clinical staff may offer clients services across three broad categories:
Diagnostic tests for age-related diseases markers
Measuring 'biomarkers' of aging
Provision of dietary, exercise, medical, or other anti-aging interventions
Diagnostic services
Longevity clinics offer diagnostic services to identify age-related pathologies. These diagnostic tests are essential for effective medical treatment and prevention of potential health risks in the future.
Age-related pathologies may be accurately diagnosed through a standard medical consultation in addition to lab analysis of a patient's biopsy. This process may include biochemical tests, genetic testing, and the identification of age-related pathologies. Diagnostic services offered by the longevity clinic may include:
Whole-body magnetic resonance imaging (MRI)
Electrocardiogram (ECG)
BMI assessment
Blood pressure measurement
Cognitive abilities testing
Grip strength testing
Biomarkers of aging
Longevity clinics may use a comprehensive set of aging biomarkers in order to track the rate of aging in clients and understand whether the client is experiencing "healthy" or "unhealthy" aging. These biomarkers allow the clinics to evaluate the effectiveness of lifestyle and other longevity interventions.
Some of the biomarkers and tests of aging performed by longevity clinics to measure the health status of patients include:
The client's biomarkers are evaluated within a reference range for the optimal age of the patient (typically that of a 20-30-year-old), and the goal of the interventions is to close the gap between current parameters and the optimal biomarkers for the ideal age. Some of the interventions offered by the clinic are discussed below:
Diet and nutrition consulting
Longevity clinics offer personalized nutrition plans to help clients improve their biomarkers of aging. Diet and nutrition play a fundamental role in healthy longevity, with research associating diets with longevity. Nutrition plans may encompass the following aspects:
Macronutrient and micronutrient dietary composition: Dietitians will select an optimal diet of healthy foods that meet the macronutrient and micronutrient needs of the patient to improve their biomarkers of aging. These diets may include a range of vegetables, healthy protein sources, nuts, seeds, and legumes.
Caloric intake: caloric restriction has been associated with reduced aging biomarkers and increased anti-aging biomarkers. Longevity clinics may advise daily caloric intake targets for clients based on their individual metabolic needs.
Fasting periods: intermittent fasting has been linked to longevity due to its various health benefits, such as improved cardiovascular health, decreased cancer risks and increased autophagy. Longevity clinics may incorporate intermittent fasting protocols into their diet plan.
Exercise regimes
Many longevity clinics offer personalized fitness programs, fitness trainers, and personal coaches for clients to work with on- or off-site. Fitness programs are designed based on the client's body composition, mobility, and current fitness level. Fitness trainers and personal coaches may be present to ensure that the client's form is correct throughout their workouts to minimize injury and maximize bone and muscle health.
Some of the exercise programs for clients may incorporate:
Strength training: studies suggest that strength training may be among the most effective exercises in improving healthy longevity. Research has shown that strength training once a week for 30-90 minutes can reduce risks of premature death from all causes by 10-20%. Longevity clinics offer personalized strength training programs to help clients improve their biomarkers of aging.
HIIT training: high-intensity interval training, or HIIT workouts, involve cycles of short, intense, and explosive exercises alternating with brief recovery periods. HIIT has been shown to improve VO2 max, which is a measure of the maximum amount of oxygen your body can use during exercise, and is a key predictor of longevity. Longevity clinics may use HIIT training protocols to help clients improve their VO2 max.
Sleep and circadian rhythm optimization
Longevity clinics may assist clients to improve their sleep patterns and circadian rhythm. Poor sleep is associated with development of various disorders, such as cardiovascular diseases, type 2 diabetes, hypertension, and declined cognitive functions. The clinic may assist clients with optimizing their sleep through interventions such as:
Supplement and drug treatments
Longevity clinics may create personalized supplement and drug protocols which offer anti-aging or 'geroprotective' effects. While no FDA-approved longevity supplements and drugs, several companies have marketed their supplements as anti-aging or longevity supplements citing research to support their claims.
Longevity clinics may offer a range of supplement or prescription drugs, overseen by a medical doctor, such as:
Innovative and promising treatments
In addition to the services listed previously, it is likely that longevity clinics will soon offer more innovative interventions to slow the aging process, such as:
Popular Longevity Clinics
Several longevity clinics are gaining popularity in the U.S. as health-conscious individuals seek state-of-the-art clinical care to proactively monitor and optimize their health. These include:
Human Longevity Inc. (HLI): is an innovative longevity clinic based in San Francisco, San Diego and Beijing focused on combining the latest technology and analytics to assist clients in extending their healthy lifespans beyond 100 years. HLI uses genotypic and phenotypic data, and diagnostic tools to generate insights that allow early detection of health risks and continuous monitoring, enabling proactive avoidance of preventable age-related diseases, and lower treatment costs.
Fountain Life: is a company offering precision diagnostics for early detection of cancer, heart disease, and dementia and has clinics located in Dallas, Naples and White Plains in the U.S. The clinic offers a range of services, including non-invasive MRI and Computerized tomography (CT) scans, a comprehensive blood panel, biological age testing, whole genome sequencing, gut microbiome analysis, and DEXA bone density scans. Results are reviewed annually by a physician to monitor the client's health.
Prenuvo: is a longevity clinic in six locations, including Los Angeles and San Francisco, that offers preventative whole-body magnetic resonance imaging (MRI) scans. The clinic's mission is to provide fast and easy access to clinically-significant insights, such as cancer detection so that clients can make more informed decisions about their health.
Minicircle is a longevity clinic located in the charter city of Próspera on the island of Roatan in the Caribbean. The company is running clinical trials for innovative gene therapy technologies to assist with age-related diseases such as ALS and facioscapulohumeral muscular dystrophy.
Summary
Longevity clinics are becoming increasingly popular as people strive to stay healthy and biologically young for as long as possible. The most cutting-edge longevity clinics offer a range of services such as diagnostics, lifestyle interventions, medicines, supplements and coaching, which aim to extend the healthy period of life.
Diagnostic tests for age-related pathologies, biomarkers of aging, personalized nutrition plans and exercise regimes, sleep and circadian rhythm optimization, and supplement and drug treatments are all services that may be offered by these clinics. Furthermore, gene therapies, cell therapy, and 3D bioprinting are all promising treatments that may be available in the future. As longevity clinics continue to develop, they offer new and exciting possibilities for people to stay healthy and extend their lifespan.
---
About the Author
Sign Up For Our Newsletter
Weekly insights into the future of longevity