---
Top 5 Epigenetic Age Tests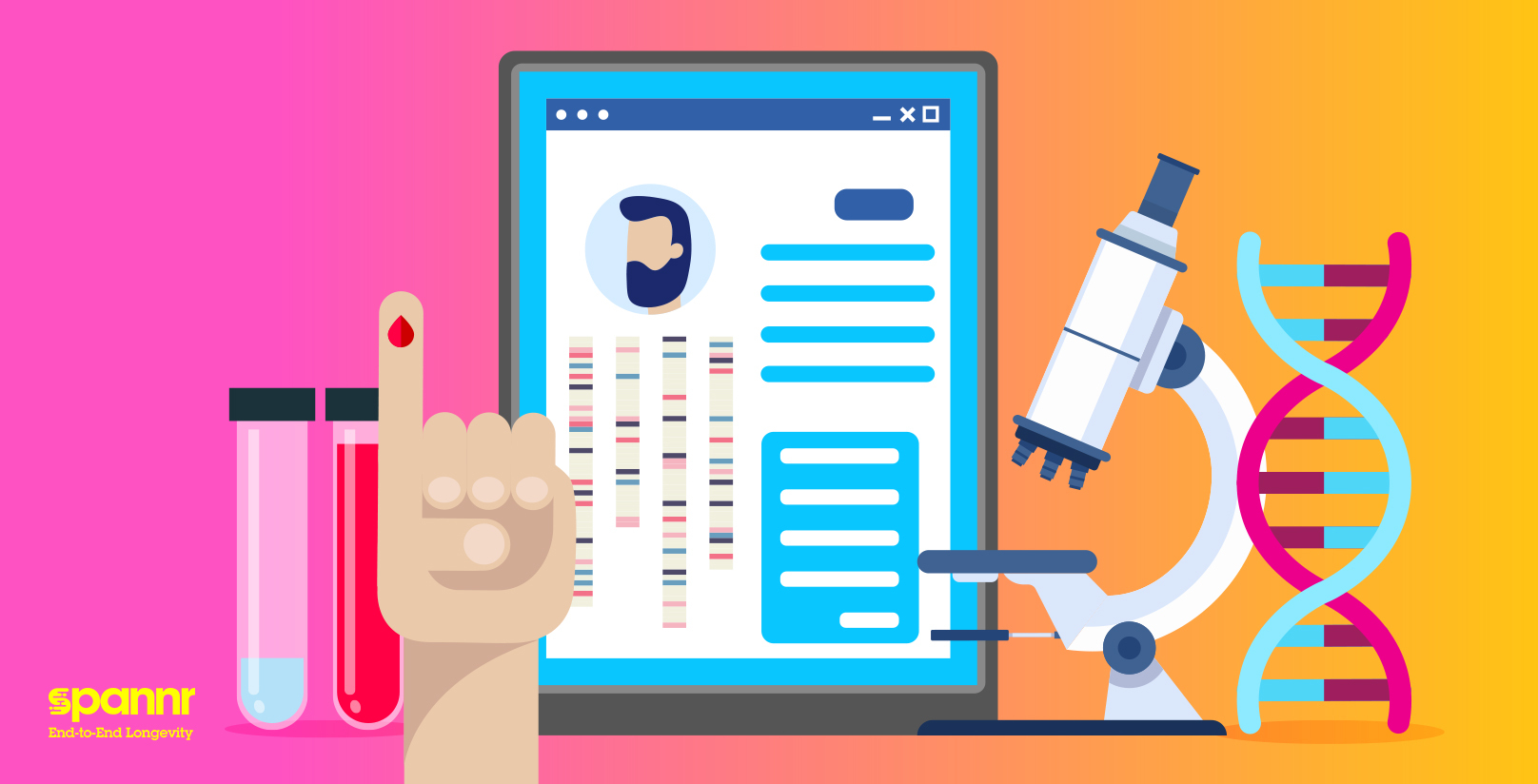 Similar to a vehicle diagnostic test, getting a 'look under the hood' with an epigenetic age test can play an important role in deciding what future health choices to make. Our vulnerability to various diseases and health issues tends to increase as we age, highlighting the importance of understanding the aging process.
While chronological age is simply the number of years we have lived, biological age reflects the actual state of our bodies and encompasses factors such as genetics, lifestyle, and environmental influences. Epigenetic age tests utilize epigenetic markers, specifically DNA methylation patterns, to estimate how fast or slow our bodies are aging.
With information gathered from an epigenetic test, a person can make better educated decisions about any health regimes they may pursue.
In this article, we discuss the 5 best epigenetic age tests currently available to help people understand and optimize their aging journey.
Price: $349
Sample collection method: Finger prick blood test
Results turnaround: 4 weeks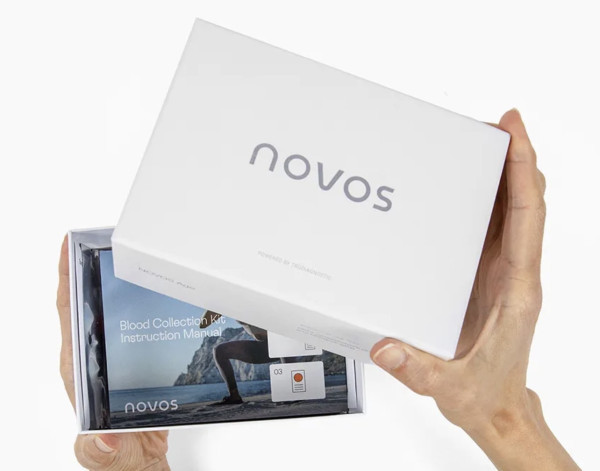 Novos provides longevity supplements and test kits that promote the extension of human lifespan. The company's Novos Age test is one of the most advanced aging tests available on the market, leveraging the latest 3rd generation of epigenetic clocks, the DunedinPACE Rate of Aging Clock.
With a prick of your finger, Novos Age tells you how much you're actually aging each year, in biological terms, and provides you with a comprehensive 55 page report filled with actionable insights to help you improve your aging rate. The Novos Age test also includes your approximate biological age and telomeres length to further enhance your health understanding.
Considering that Novos Age leverages the latest innovations in epigenetics and is backed by highly awarded, industry leading scientists from institutions like Harvard and MIT, you can't go wrong initiating your longevity journey with this epigenetic test kit.
Price: $299
Sample collection method: Saliva
Results turnaround: 6 weeks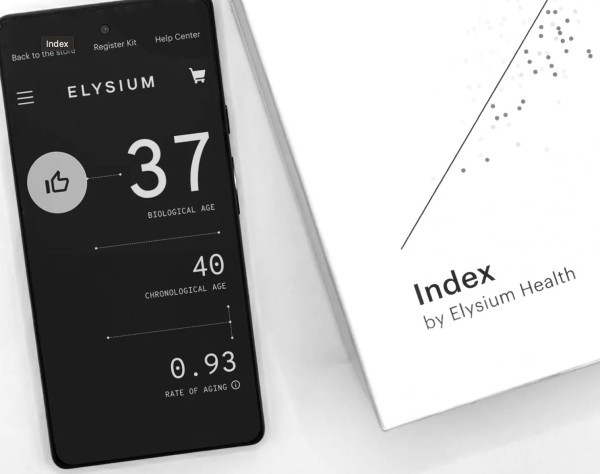 Elysium Health takes a truly multifaceted approach to the quantification and treatment of aging. Elysium's epigenetic test, called "Index," measures 10 different aspects of aging so you can understand how well your body's most important systems are functioning. Index also approximates your rate of aging and shows you how well your aging progress stacks up against others who have taken Elysium's epigenetic test.
Instead of basing its test on the established biological clock of a third-party, Elysium has partnered with biotechnology leader Illumina to institute its own custom approach to aging assessment based on machine learning.
All Index users are eligible to participate directly in longevity research by enrolling in Elysium's Translational Initiative to Map Epigenetics in Aging (TIME-A). This program allows participants exclusive benefits like access to the latest products and technologies, the opportunity to enroll in longevity studies, and groundbreaking health insights.
Price: $299
Sample collection method: Blood or urine
Results turnaround: 4 - 6 weeks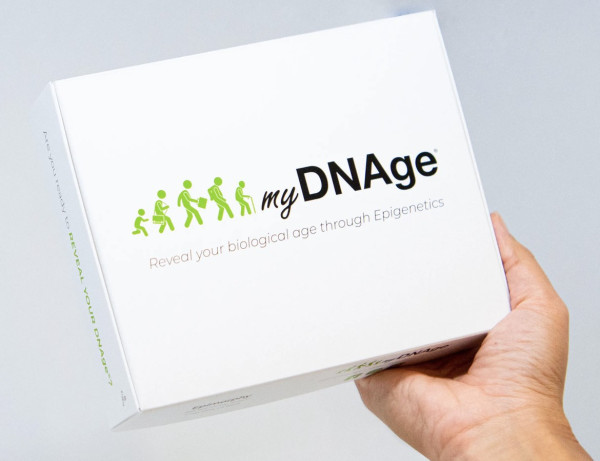 MyDNAge is a biological age test based on Dr. Steve Horvath's Epigenetic Aging Clock, one of the most peer reviewed aging clocks in the field of epigenetics. This Horvath Clock test leverages next generation sequencing to analyze over 2,000 biomarkers to accurately determine your biological age.
Beyond simply acting as a biological age test calculator, myDNAge results also include useful information like your risk of developing metabolic and aging-related disorders. You'll also be able to see how your results stack up against other participants in the myDNAge database and track your aging progress over time if you continue taking the test regularly to optimize your health.
Dog owners may also be excited to know that myDNAge also offers a dog biological aging test, the myDog DNAge.
Price: $229
Sample collection method: Cheek swab
Results turnaround: 4 - 6 weeks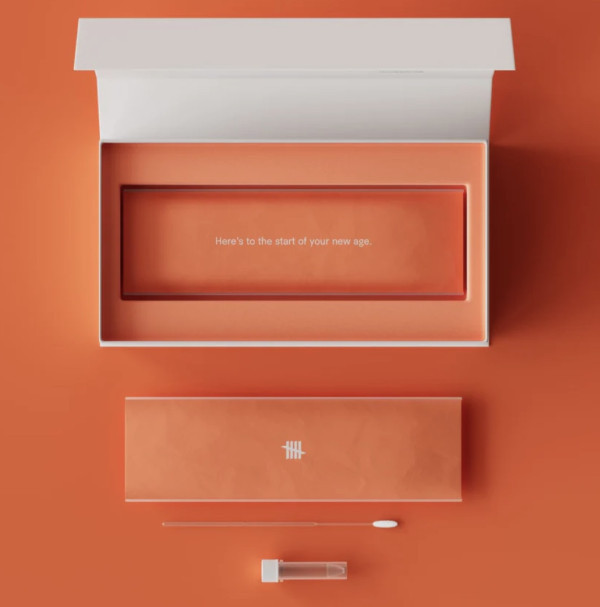 Tally Health is a longevity membership platform that offers epigenetic age testing, daily vitality supplements, and personalized lifestyle guidance. The company is led by David Sinclair, one of the most preeminent figures in aging research and the author of the highly praised New York Times bestselling longevity book, Lifespan.
Tally Health's flagship product, the TallyAge Test, utilizes a custom next-generation model that incorporates lifestyle and health factors in the assessment of aging. This model leverages Tally Health's in-house dataset of over 8,000 people, covering all major demographics and ranging in age from 18 to 100. Tally Health has captured this valuable data by employing a non-invasive cheek swab for its TallyAge Test to create the largest DNA myelination adult cheek swab data set ever generated and bolster the reliability of its test.
For those looking for ongoing support in tackling their aging progression, Tally Health offers a comprehensive solution that is simple to implement.
Price: $499
Sample collection method: Blood
Results turnaround: 2 - 3 weeks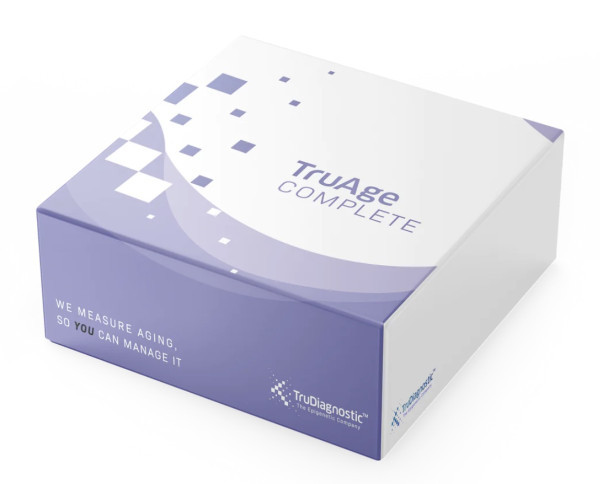 TruAge COMPLETE by TruDiagnostic offers one of the most in-depth collections of aging measurements and health insights available in an epigenetic test. The core features of the test include assessing your biological age based on a whole-body summary, quantifying your aging based on the length of your telomeres, and using the Dunedin PACE to approximate your current rate of aging.
You also receive supplemental reports that overview aging aspects like how your immune system function is affecting your aging and how your body is likely to respond to caloric restriction. TruDiagnostic even provides a free 30-minute epigenetic consult to review your test results with you and help you create a personalized health plan to optimize your lifestyle for aging.
If you're looking for a detailed guide on how lifestyle habits like alcohol consumption impact your aging and what measures are available to improve your outcomes, TruAge is a more than suitable option.
Conclusion
Although the efficacy of epigenetic age testing in predicting lifespan certainly requires further investigation, these tests undeniably provide users with valuable insights to comprehend, monitor, and make personalized decisions about their health.
The epigenetic industry is witnessing a surge in resources and research, leading to rapid advancements in the capabilities and insights provided by these tests. As our understanding of epigenetics deepens, we have the potential to unlock invaluable knowledge about the impact of our genetics and lifestyle choices on our biological age. The future of epigenetic age testing holds promise in shaping a healthier and more health-empowered society.
You can also explore: Top 5 Continuous Glucose Monitors (CGM) for Biohackers and Longevity Enthusiasts
---
About the Author
Sign Up For Our Newsletter
Weekly insights into the future of longevity