---
The Best Books About Longevity For 2023
In the past, if you were consuming content around life extension and age reversal, you were probably in the dusty sci-fi section of your local library or at the movies.
But today, after years of neglect from the traditional medical field, the advent of human life extension is no longer only fiction.
With newfound interest from scientists across the globe, a growing body of Venture Capital investment, and recent breakthroughs in biotechnology, the field of longevity is gaining momentum like never before.
But diving into the emerging longevity industry – the same ambitious sector aiming to defy aging, delay the onset of various diseases, and extend healthy human lifespans – is no easy task.
Understanding the science behind the madness is one thing.
Cellular senescence, autophagy, telomere attrition, and the often-quoted "Hallmarks of Aging" giving preventative healthcare new light were probably not topics you learned much about in school.
Understanding the implications of recent longevity advancements such as CRISPR and mRNA, on the other hand, is another doozy.
What would really happen if ordinary people started to live well past 100 years of age? What would our world look like if people lived younger, for longer? What's even the point? And how is that even possible?
Fortunately, you don't have to be an awarded biologist or health connoisseur to fathom this intriguing field and everything it has to offer.
There are now countless resources available to help laymen sort through the noise, from compelling documentaries to fascinating longevity podcasts.
Books, however, remain one of the more effective mediums for learning about any nascent industry.
Longevity books offer wisdom from some of the brightest experts, researchers, and scientists in the field. They provide depth, history, and compile observations from decades' worth of clinical research.
If you're looking for a foundational step into the field of longevity, look no further.
​​To help get you started, here are some of the best longevity books this growing niche has to offer.
Table of Contents:
The Top Longevity Books: These books focus on the current scientific research surrounding how and why we age. They also serve as great introductions for readers looking for a foundational base of aging industry insights.
Picks & Shovels: These books cover topics highly relevant to the longevity field, like healthy eating, autophagy, and aging's economic potential.
Honorable Mentions: Other eye-opening longevity-related reads that are either too old, too new, or just not as heavily reviewed to make it onto the actual list.
The Top Longevity Books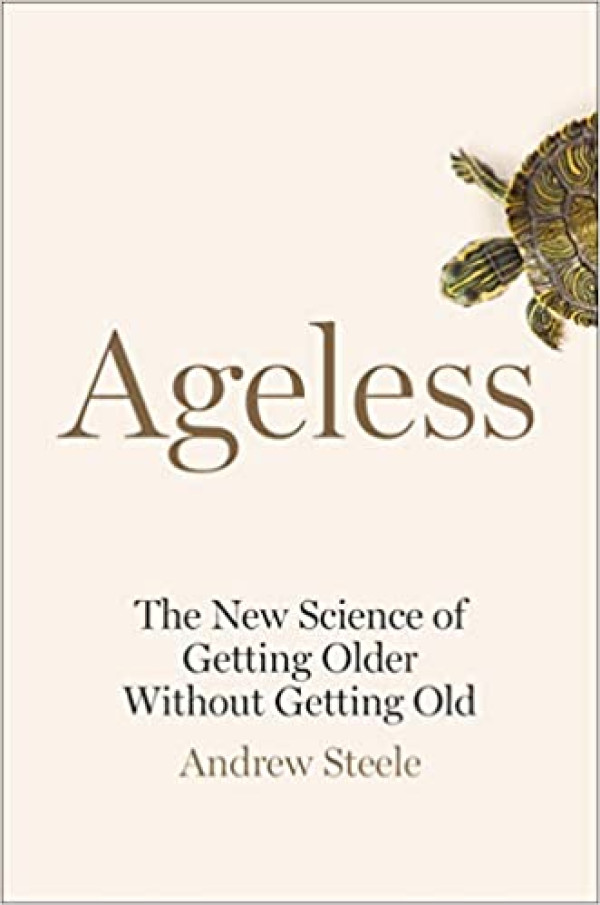 Author: Andrew Steele | Published: 2021
What if we could grow old without the seemingly inevitable drawbacks of aging, like frailty and disease? Or, to take it one step further: Is aging actually necessary? These are the questions that Andrew Steele tries to answer in Ageless. As he points out in this book, animal species like tortoises already do this, and perhaps humans can too. Ageless explores the latest findings from the field of longevity by diving into the drivers of aging in our bodies. Although science has yet to find the magic formula to stop aging altogether, Andrew offers some practical advice to prolong your healthspan. If you know absolutely nothing about aging, and what the field of geroscience offers to the future of medicine, we highly suggest starting with Ageless.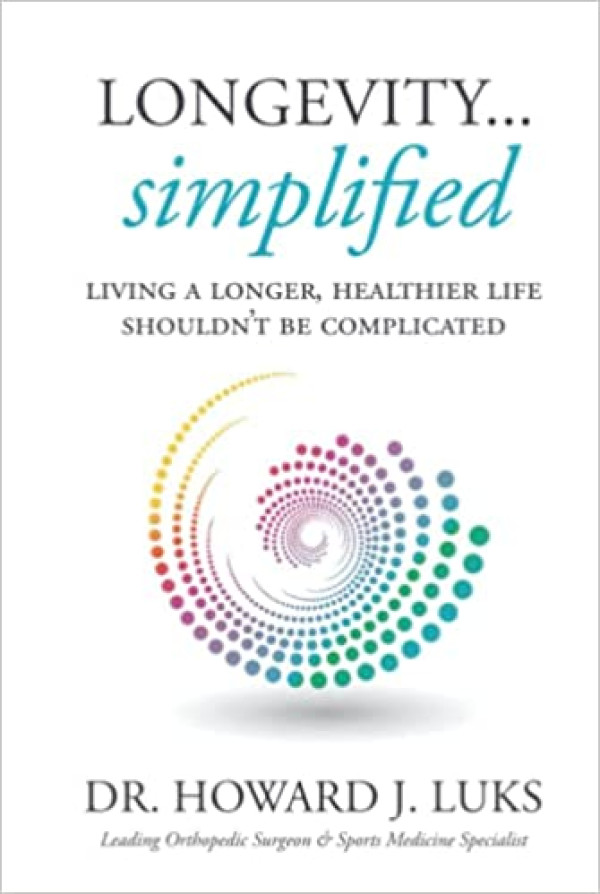 Author: Dr. Howard J. Luks | Published: 2022
If you're looking for a book that will help you live a longer, healthier life without feeling overwhelmed, Longevity Simplified, is a great place to start. Written by Dr. Howard J. Luks, a highly acclaimed board-certified orthopedic surgeon specializing in Sports Medicine, this easy-to-read guide debunks common myths and provides actionable strategies to help you achieve your longevity goals, regardless of your age. Dr. Luks explores the science behind living a longer and healthier life, emphasizing the interconnectedness of our body systems and the importance of metabolic fitness for longevity. The book covers topics such as delaying dementia, heart health, nutrition, exercise, and muscle strength.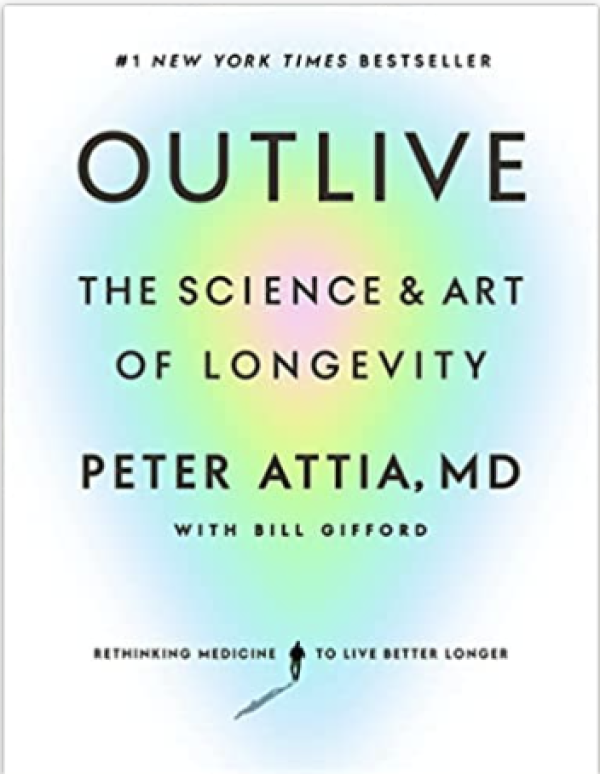 Authors: Peter Attia, MD | Published: 2023
In one of the most popular books on longevity, Dr. Peter Attia draws on the latest science to deliver innovative nutritional interventions, techniques for optimizing exercise and sleep, and tools for addressing emotional and mental health. This isn't a book that's going to tell you how to live until 150. It's an operating manual that will provide you with the proven tools to lengthen your lifespan -- the number of years you'll get to thrive. In the book, Attia distinguishes between standard medical thinking, what he calls Medicine 2.0, and his approach, Medicine 3.0. Attia believes we must replace the outdated framework of responding to disease with a personalized, proactive strategy for longevity -- one where we take action now, rather than waiting.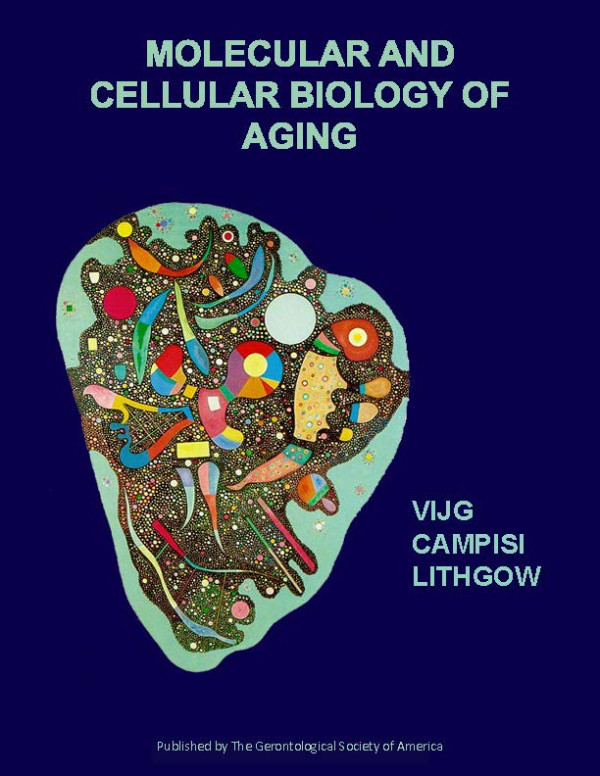 Authors: The Gerontological Society of America | Published: 2015
Molecular and Cellular Biology of Aging is an e-book that provides a comprehensive overview of the basic molecular and cellular processes that underlie aging across multiple organisms. The authors delve into how these processes relate to age-related diseases and explore the impact of gene-gene and gene-environment interactions on aging and longevity. Throughout the book, the emphasis is on comparing aging processes across species and highlighting the molecular and cellular mechanisms that are conserved. While the authors avoid speculation, they do address controversies and gaps in our knowledge. It's worth noting that Molecular and Cellular Biology of Aging is not about geriatric medicine or the physiology of aging and doesn't delve into economic, ethical, or environmental considerations. However, for those looking to gain insights from basic principles and common characteristics of aging across species, Molecular and Cellular Biology of Aging is an excellent resource authored by dozens of top scholars in the biological sciences.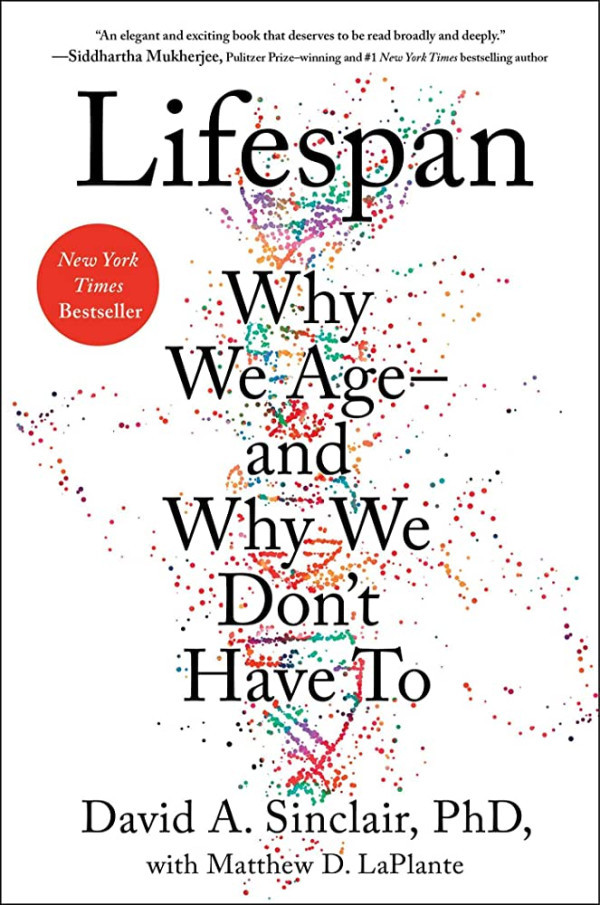 Authors: David A. Sinclair & Matthew D. LaPlante | Published: 2019
David Sinclair is one of the most important and controversial voices in the longevity world. In the New York Times Bestseller, Lifespan, Sinclair weaves between making complex longevity science easy to understand and personal longevity stories. Lifespan guides the reader through the frontlines of longevity research and outlines emerging therapies and simple lifestyle adjustments one can incorporate to age more healthily. The book also goes beyond longevity science, tackling important subjects such as the philosophical, political, and ethical quandaries that may arise as people live longer.

Authors: Dr. Elizabeth Blackburn and Dr. Elissa Epel | Published: 2017
The Telomere Effect is a truly profound piece of work by two incredible minds in the field of science. Dr. Elizabeth Blackburn won the 2009 Nobel Prize in Physiology or Medicine for her contribution to discovering how telomeres and the enzyme, telomerase, protect chromosomes. Coauthor, Dr. Elissa Epel, is a health psychologist who has spent over 30 years researching the role of stress in aging. Through their combined expertise, you can learn how engaging in beneficial daily habits like stress reduction techniques, and quality sleep can protect your telomeres so you can enjoy a longer and healthier life. The Telomere Effect may not give you any breakthrough health advice you haven't heard elsewhere, but it will back the claims up with rigorous science surrounding one of the human body's most important aspects – its telomeres.

Author: Sergey Young | Published: 2021
Longevity advocate Sergey Young brings together insights from leading scientific minds to analyze the longevity landscape from two timeline perspectives. On the near horizon are technological advancements like gene editing and AI diagnostics that could prolong our lives for upwards of 150 years. On the far horizon, progressive technologies like AI-brain integration could allow us multiple centuries of healthy living. The book also offers some great lifestyle hacks you can start incorporating to improve your chances of living to 100.

Authors: Nir Barzilai M.D. and Toni Robino | Published: 2020
Isn't it intriguing how some people can maintain active lifestyles well into their nineties while many of their peers are hampered by aging effects decades earlier? Dr. Barzilai analyzes findings from a study of 750 SuperAgers who reached old age without any of the typical setbacks like cancer or cognitive decline. You can glean some incredible insights from this book about how these people lived their lives and how you, too, can develop a natural defense against some of nature's nastiest maladies.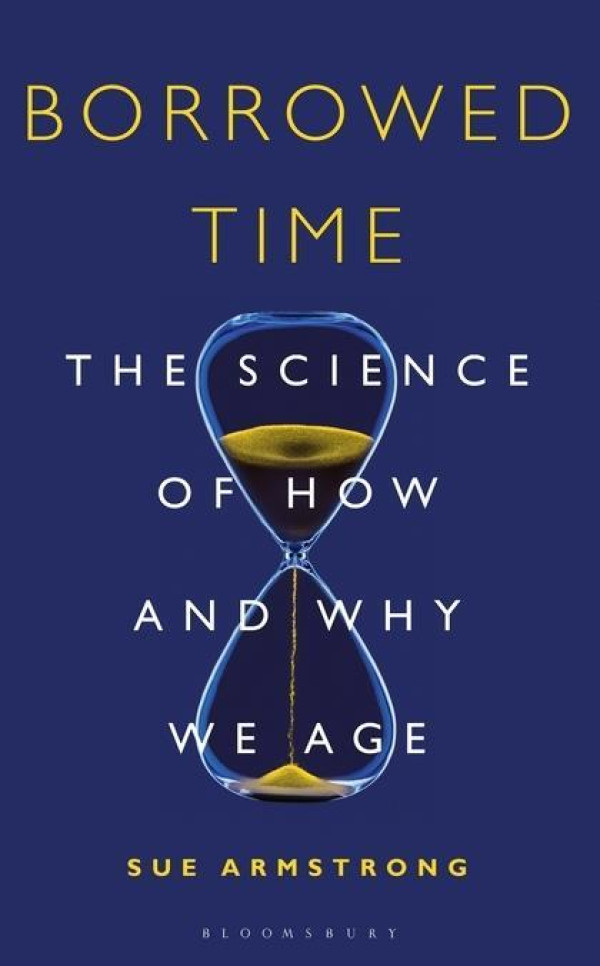 Author: Sue Armstrong | Published: 2019
Borrowed Time explores the subject of gerontology from multiple angles and fascinating experiments. The book contains interviews with key researchers as well as individuals experiencing aberrant aging circumstances, like Hutchinson-Gilford syndrome. Armstrong's work is an excellent starting point for anyone just getting into longevity to understand the comprehensive systems that dictate aging.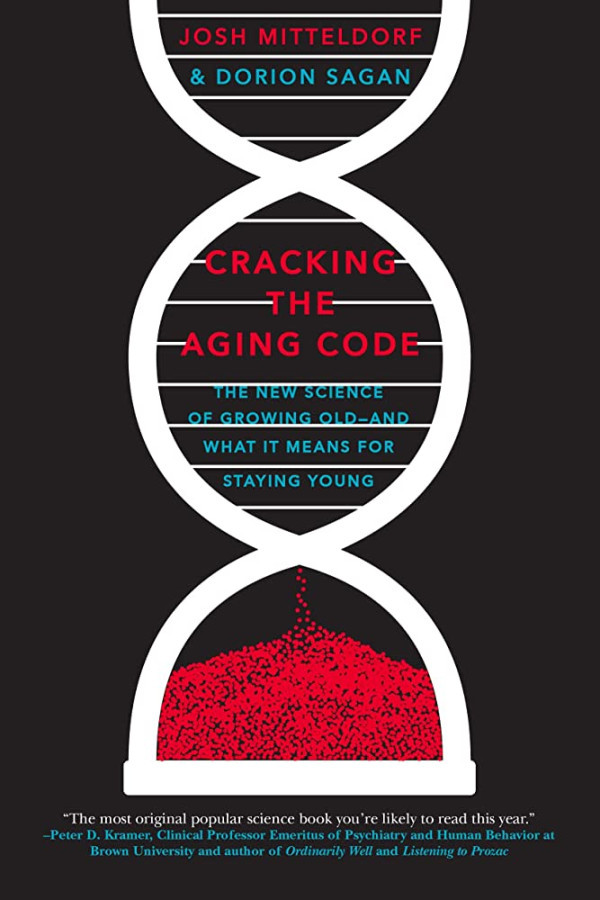 Author: Josh Mitteldorf & Dorion Sagan | Published: 2017
Is there a legitimate purpose for aging, or is it just a genetic inevitability? In Cracking the Aging Code, theoretical biologist Josh Mitteldorf and ecological philosopher Dorion Sagan discuss aging from an evolutionary perspective. Their stance is that aging protects the environment from an ecological crisis and is therefore necessary for the proper functioning of our planet's ecosystem. This book challenges the assertion that we should try to live as long as possible, and forces you to consider how you can best live your life to minimize environmental harm.
Picks & Shovels
Author: Dan Buettner | Published: 2012
People in a handful of geographic locations live longer than the rest of us, but why? This book studies humans living in those places, or the "Blue Zones". If you want to live a long and healthy life, understanding the habits of the people who live the longest is a great place to start.
Authors: David Raubenheimer & Stephen Simpson | Published: 2020
Proper nutrient intake is essential to longevity, but many humans still seem to make poor diet choices. Eat Like the Animals emphasizes the importance of a balanced diet by studying the effects of different foods on various animals and insects.
Author: James W. Clement | Published: 2019
James Clement's The Switch explores the process of autophagy and how to stimulate your body to enter this state. Autophagy is when the body cleanses itself of damaged cell parts and repurposes them for important cell functions. This biological function helps the body to avoid diseases and slows the aging process.
Authors: Jim Mellon & Al Chalabi | Published: 2017
Juvenescence is a must-read for anyone interested in getting into longevity investing. The book looks at the latest technologies set to take the medical field by storm and their economic potential.
Honorable Mentions
Did We Miss Anything?
Longevity and the science behind life extension will only continue to evolve. That said, as new books and research come out, we intend to periodically update this post to feature the top longevity books the community has to offer.
If you feel we missed anything, or have any suggestions – please don't hesitate to reach out!
You can also explore: Longevity 101: The Ultimate Guide To Increasing Your Healthspan & Lifespan
---
About the Author
Sign Up For Our Newsletter
Weekly insights into the future of longevity