---
Pushin' The Envelope: The First Longevity Caucus Launches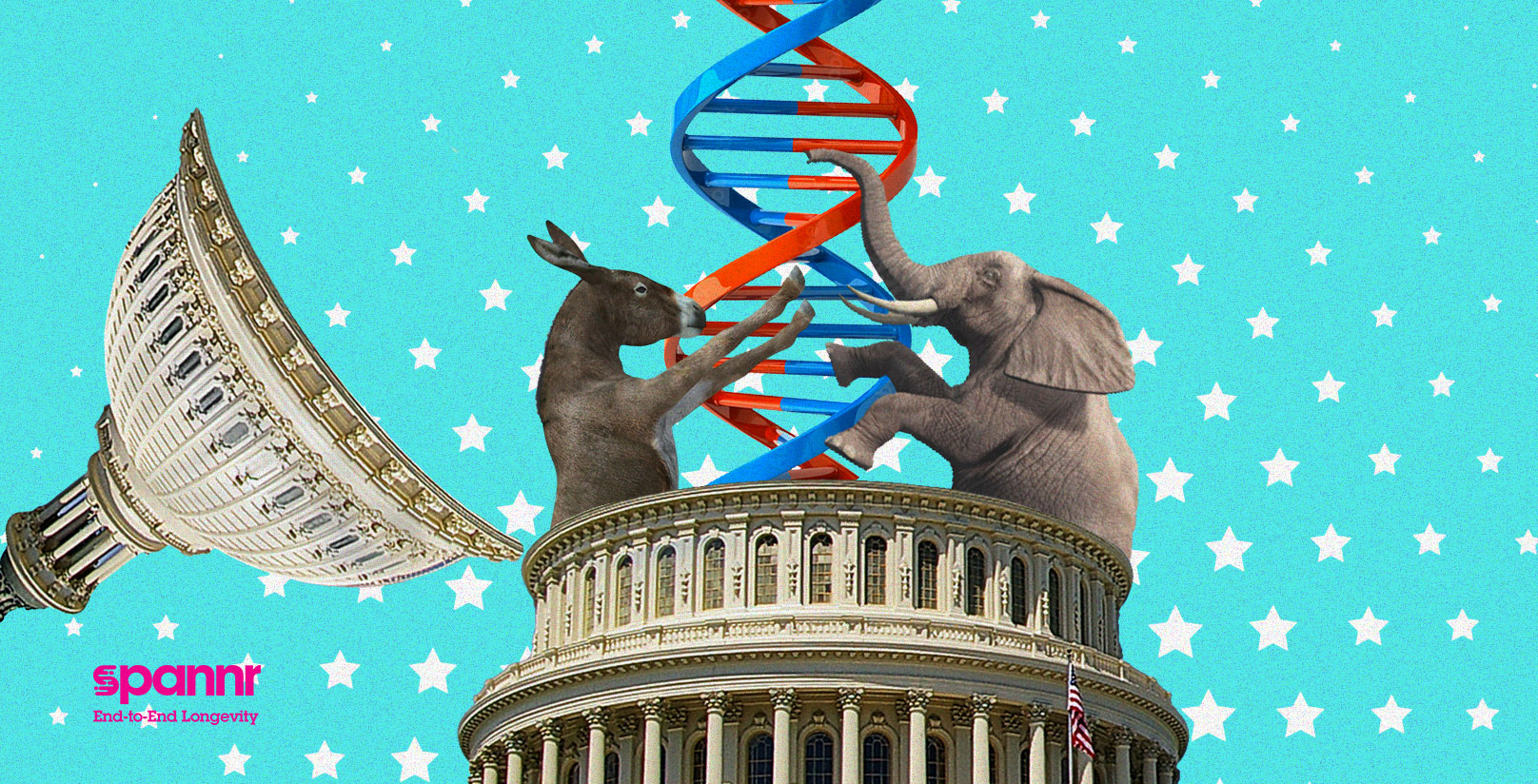 The longevity industry just got a huge boost, coming from a place you may least expect – the halls of Washington.
The Backdrop
One the biggest (if not, THE biggest) problems facing today's nascent longevity industry is the lack of government support to help fuel research efforts.
Although investments from the private sector are at all-time highs and foundations such as Hevolution and Impetus Grants are committing millions of dollars to aging research every year, the amount of funding that longevity and other preventative healthcare organizations receive is still a far cry from the more traditional fields of medicine.
For context, when picking apart the 2023 Presidential Budget Request, a rough measure showing how much government capital is provided to the National Institutes of Health (NIH), and more specifically to the National Institute of Aging (NIA), we found that only 0.54% of the entire NIH annual budget request was dedicated towards Aging Biology.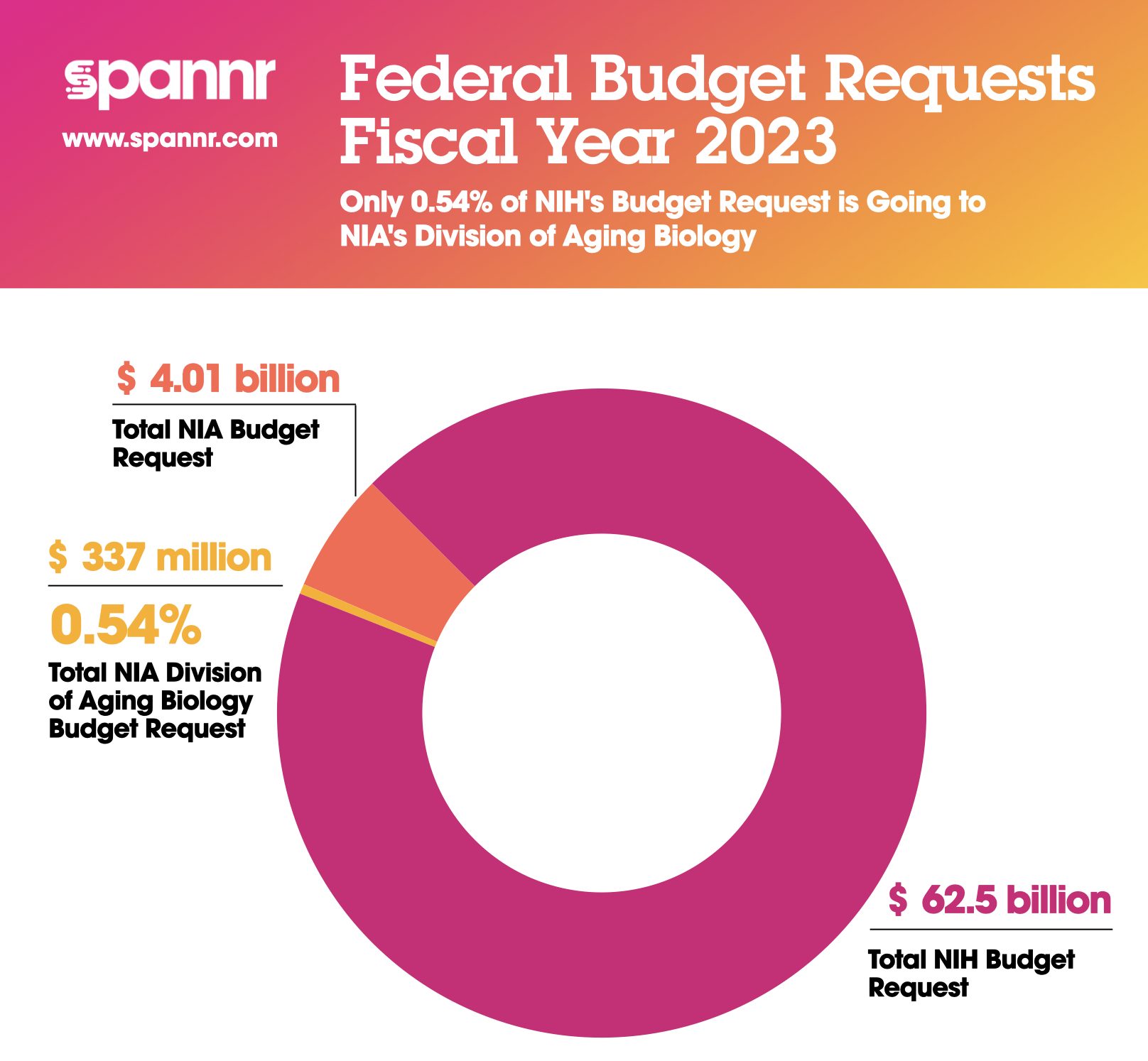 It showed us that not only government funding was severely lacking, but that overall awareness towards longevity initiatives was also astonishingly low. The Alliance for Longevity Initiatives (A4LI), however, hopes to change that.
How?
Introducing the Longevity Science Caucus
This week, A4LI, a 501c4 non-profit proudly announced the launch of the Longevity Science Caucus – an initiative, years in the making, to help educate members of Congress about the growing field of longevity biotech and promote initiatives aimed at increasing the healthy average lifespan of all Americans.
While there are numerous ways Congress can help propel this industry forward, such as making an easier FDA approval process specifically for longevity medicines, the newly launched caucus will primarily focus on increasing funding efforts to start.
As A4LI Founder and CEO Dylan V. Livingston stated:
"This is a landmark moment for the longevity science industry…The formation of the Longevity Science Caucus signals a new era in which the pursuit of a longer, healthier lifespan is a national priority. The time is now to invest in the future of health and wellness for all Americans."
What's A Caucus?
A congressional caucus is a group of members of the US Congress that meet to pursue common legislative objectives. It's a roundabout way to organize members and staff that are interested in a specific area and is used to bounce around and fine-tune ideas within the policy-making process.
Groups form caucuses so that if a bill ever gets proposed, say to help promote or fund longevity initiatives, those who participated in the caucus are more familiar with the effort and will be more inclined to vote yes.
To add, one of the more intriguing parts about the Longevity Science Caucus is that it's a bipartisan caucus. This means that longevity initiatives will have support of both parties of government.
Founding members include Congressmen Gus Bilirakis (R-FL), Paul Tonko (D-NY), and Representatives Dan Crenshaw (R-TX), Michael Burgess (R-TX) and Anna Eshoo (D-CA).
Putting It Altogether
Now, there's no definitive reason to celebrate right now. After all, the caucus just announced its launch and, as we all know, the government is a slow-moving beast.
But the Longevity Science Caucus couldn't come at a better time.
Life expectancy in the US is at its lowest level in nearly two decades. Moreover, the country is already facing a major aging population crisis, as older adults will soon outnumber children for the first time in US history. The combination of these looming problems could have severe economic consequences, abruptly resulting in trillions of dollars of healthcare expenditure, slower-economic growth, and a loss of GDP.
That is, unless we do something about it…
The formation of the Longevity Science Caucus is at least a step in the right direction. And could very well become a transformational moment for the longevity industry and the movement to increase healthy human lifespans.
---
Sign Up For Our Newsletter
Weekly insights into the future of longevity