---
Hevolution Foundation: Longevity's Watershed Moment?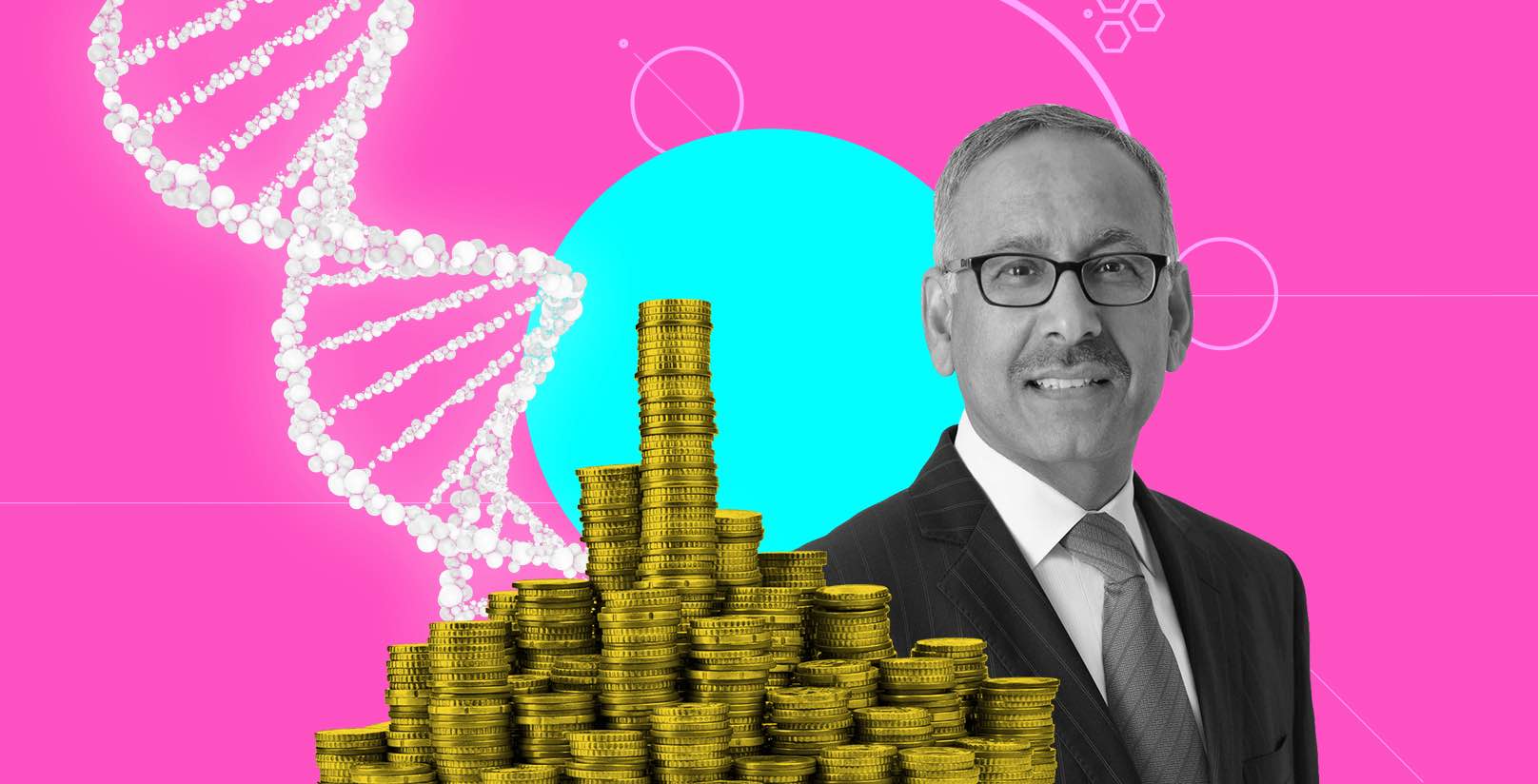 Normally, an entity donating or investing billions of dollars into an area of research would be cause for celebration.
But a recent announcement from a Saudi Arabia-based non-profit organization calling itself the Hevolution Foundation is creating quite a stir.
Although technically, the organization backed with billions of dollars has stated that it was founded in 2021, details were not released to the public until Hevolution officially launched its website in June of 2022.
The organization's name and reputation have swirled around the longevity community for the past year (we even covered it previously here at spannr), with the Hevolution name popping up in a variety of different places.
Now, with the official launch of their new website, we have the chance to peek into the foundation that could change the course of humanity.
It's worth noting that there is controversy surrounding the Hevolution Foundation both because of the source of funding and the individuals involved. While we here at spannr are not ignoring these concerns, our intention with this article is to clarify Hevolution's involvement specifically with longevity.
As you will see in our sections below — where we dig into the backgrounds of both the board members and the management team — many of the Foundation's members have deep ties to the U.S. and western educational systems.
Universities represented include Stanford, Johns Hopkins, McMaster, King's College, and several others. Additionally, many U.S. companies, such as Boeing, Uber, and Disney, have very strong relations with members of the Hevolution team.
For outsiders looking in, there may be concerns about the foreign funding of scientific research being exploited or stolen… especially considering the current global macro situation, where our world is becoming even more skeptical of foreign powers.
Of course, the opposite should be considered as well…
Although critics of Hevolution Foundation are quick to point at the questionable relations and prior activities of many of the team, another argument could be made:
Perhaps the board members and management team of Hevolution Foundation are what the longevity ecosystem needs… Extremely connected world executives who are masters of arranging international cooperation to achieve large, seemingly unattainable, goals.
Why the Launch of Hevolution Foundation may be Longevity's Unexpected Watershed Moment
True watershed moments are actually quite rare. There are some instances of incredible breakthroughs, like the invention of the steam engine or printing press, but in most industries, change takes a considerable amount of time.
This is especially true when it comes to extremely complex challenges, such as aging and the treatment of age-related disease. It's highly unlikely that there will ever be a 'magic' pill or treatment that will instantly make a human slow, stop, or reverse aging. Instead, a variety of treatments, lifestyle routines, and possible medical procedures will likely combine to achieve longevity goals.
This has already been proven in many different studies on animals. The next step is to move to human clinical trials, which will require enormous amounts of funding.
That's where the Hevolution Foundation and their stated commitment of up to $1 billion per year in funding come into play.
Who's Involved With Hevolution Foundation?
The commitment of up to $1 billion per year in funding leads many to ask where and how the money will be distributed.
As of today, Hevolution hasn't released many details regarding its funding initiatives, so much of what is being discussed currently is speculation.
To better understand the foundation's commitment though, it is worth taking a step back and analyzing who is involved in the decision-making process.
Hevolution Foundation Board of Trustee Members
HRH Crown Prince Mohammed Bin Salman Al Saud, Chairman of the Board
(Crown Prince, Saudi Arabia)
Mohammed bin Salman, who is better known as 'MBS,' is the crown prince, deputy prime minister, and minister of defense of Saudi Arabia. He also serves on a variety of councils and development groups that are focused on shifting Saudi Arabia's economy away from oil dependency.
MBS has pushed "Vision 2030" for Saudi Arabia, which includes a variety of transformations for the Kingdom. One of the focus areas is the "Health Sector Transformation Program." This program is extremely in depth and highlights "promoting prevention of health risks" as one of its key objectives.
Another large project in the Kingdom is known as "NEOM," which is a massive development in the northwest corner of the country. Among many sustainability and humanity-centered services, the development will also have a large focus on healthcare and biotech. From the NEOM website:
"NEOM will invest in a new form of patient engagement. Driven by AI and data science, a high-end healthcare system will employ biotechnology such as genomics and genetics. Through detailed assessments and individual-centric journeys, NEOM will create an advanced model of care."
NEOM is partnered with King Abdullah University of Science and Technology (KAUST), which is also in partnership with the Hevolution Foundation.
HRH Prince Abdullah Bin Bandar Al Saud
(National Guard Minister, Saudi Arabia)
Abdullah bin Bandar formerly served as deputy head of department of the non-profit King Salman Youth Center. The goal at this center was to "build youths into professional leaders and successful entrepreneurs."
He then transitioned to deputy governor of the Makkah region before his current role as the minister of National Guard.
HE Mr. Yasir Al-Rumayyan
(Governor of the Public Investment Fund, Saudi Arabia)
Yasir Al-Rumayyan is involved in a variety of activities. He is Governor of the Public Investment Fund (PIF), which is one of the largest sovereign wealth funds in the world with well over half a trillion U.S. dollars under management. PIF has made strategic investments in Boeing, Facebook, Citibank, Electronic Arts, Berkshire Hathaway, Activision Blizzard, Uber, Disney, and numerous other US based companies. Through these investments, Yasir Al-Rumayyan has also taken board seats. He is currently the Chairman of both English football club Newcastle United and state-owned petroleum company Saudi Aramco. He is also on the board of Uber, Softbank Group, and Reliance Industries Limited.
HE Dr. Fahad Toonsi
(Advisor at the Royal Court, Saudi Arabia)
Dr. Fahad Toonsi has a master's degree in international business management from King's College in London. He is involved in a wide variety of projects and organizations within Saudi Arabia, in addition to his main role as Advisor to the Royal Court. Toonsi is also the "secretary-general of the boards of directors for megaprojects which have been launched by the Kingdom's Public Investment Fund: Qiddiya, NEOM, AMAALA and the Red Sea Project."
HE Mr. Fahd Al-Rasheed
(President of the Royal Commission for Riyadh City, Saudi Arabia)
Al-Rasheed currently serves as the Chief Executive Officer of the Royal Commission for Riyadh City, which oversees the capital city of the Kingdom of Saudi Arabia. He received his MBA from Stanford University and is involved in numerous organizations within the Kingdom.
Mr. Ronald Burkle
(Co-founder & Managing Partner of The Yucaipa Companies, USA)
Ron Burkle is a U.S. billionaire and founder of The Yucaipa Companies, LLC. He has been involved in numerous business transactions which range from grocery store chains to professional sports teams. He has also served on many different company boards and currently sits on the board of Yahoo, KB Homes, and Occidental Petroleum Corporation. Burkle has done business or has close ties to Michael Milken, Charlie Munger, Bill and Hillary Clinton, John Kerry, Al Gore, and numerous other celebrities, sports stars, and politicians. Burkle currently serves as a trustee for a variety of different non-profit organizations, including the Hevolution Foundation.
HE Dr. Munir El-Desouki
(President of King Abdulaziz City for Science & Technology, Saudi Arabia)
El-Desouki is president of King Abdul Aziz City for Science and Technology (KACST), where he previously served many different roles. He received multiple degrees, including his PhD, from McMaster University in Canada.
HE Dr. Saleh Al-Qahtani
(Chairman of The Board of Directors & The Executive Director of The Royal Clinics, Saudi Arabia)
Dr. Al-Qahtani has an extensive medical career which includes Medical Director of International Digestive and Liver Services at Johns Hopkins Hospital, Associate Director of the Gastroenterology Fellowship Program at the University of Texas Southwestern Medical Center, and Instructor in Medicine at the Mayo Clinic in Rochester, Minnesota. He has authored several books, articles, and has been a speaker at many international events.
Lord Evgeny Lebedev
(Media Owner, Proprietor of the Evening Standard, Russia/UK)
Evgeny Lebedev owns the Evening Standard, The Independent, and the TV channel, London Live, through his holding company dubbed Lebedev Holdings Limited. Although born in Russia, Lebedev has lived in the UK since he was a child and is a UK citizen. He moved to London when he was eight, as his father worked in the Russian embassy as a KGB agent. Alexander Lebedev (Evgeny's father) is a known Russian oligarch and is currently sanctioned by Canada for his connections concerning the war in Ukraine. Evgeny is currently a member of the UK House of Lords and is involved in a variety of business ventures and non-profits, including the Hevolution Foundation.
Mr. Andrew N. Liveris
(Chairman of the Board of Lucid Motors; Former CEO & Chairman, The Dow Chemical Company, Australia)
Andrew Liveris is the current Chairman of Lucid Motors and former Chairman and CEO of The Dow Chemical Company. Although Liveris is an Australian citizen, he is involved in numerous U.S. and international-based companies. He has served on the boards or has ties to IBM, Aramco, NEOM, Blackrock, and numerous non-profits and educational organizations.
Hevolution Foundation Management Team
Dr. Mehmood Khan
(Chief Executive Officer)
Dr. Khan pursued his medical education at Liverpool University, in the UK, and the University of Minnesota, in the U.S. After a decade of working in the medical industry at institutions such as the Mayo Clinic, Dr. Khan moved on to the corporate world. Since 2003, he has served in executive and board capacities of numerous corporations including PepsiCo, Takeda, Life Biosciences, and Reckitt Benckiser. He is also involved with several government and professional organizations such as the U.S. Chamber of Commerce, National Institute of Standards and Technology (NIST), and Council of Competitiveness.
Dr. Khan has written a thorough introduction about Hevolution Foundation and his thoughts on longevity, which you can read here.
Dr. Felipe Sierra
(Chief Scientific Officer)
Originally from Chile, Dr. Sierra studied biochemistry at the Universidad de Chile before receiving his Ph.D. in Biochemistry and Molecular Biology from the University of Florida. He then did postdoctoral work at the University of Geneva in Switzerland. He then joined the National Institute of Aging (NIA) in 2002, where he eventually became the director in 2006. Dr. Sierra has authored and contributed to numerous different research projects and has appeared at a variety of geroscience events around the world.
HRH Princess Dr. Haya Bint Khaled Al Saud
(Vice President of Impact & Insight)
Dr. Al Saud received a PhD in Genomics of Common Diseases from the Imperial College London after receiving a Master's in Genetics and Toxicology from McGill University. Her career includes roles at the KACST, as Director of the Saudi National Center for Genomics Technology, and as Director of the Saudi National Pre-Marital Screening Program. KACST's President is ​​Dr. Munir bin Mahmoud Al-Desouki, who we explored above.
Dr. Al Saud also served as a scientist studying population genetics at the King Faisal Specialized Hospital and Research Center.
Eng. Ibrahim Al-Suwaiyel
(Vice President of Operations)
Al-Suwaiyel has a background in operations and project management. He served as the COO for the Saudi Tourism Development Fund, as well as serving a stint at the Ministry of Health. In the public sphere, Al-Suwaiyel's experience includes roles at Intel, IBM, and Microsoft.
Other Hevolution Foundation Staff
Sarah Assim Alhakeem
(Media And Communications Manager)
Alhakeem, with two diplomas in Digital Marketing from the Digital Marketing Institute, has been in the g field for nearly 10 years. She has previously worked for IKEA Saudi Arabia as a social media specialist, and has had marketing roles at SocialX Saudi, and Le Méridien Hotels & Resorts. After joining the Hevolution Foundation in January 2021, Alhakeem will be tasked with spurring brand awareness, as well as handling media relations and communications.
Maha Abu Yabis
(Partnership Manager)
Maha Abu Yabis has an MBA from Dublin City University and a Bachelor's degree in Biotechnology from Bangalore University. Yabis has previously worked with IQVIA, RPD Innovations, and has 6 years of experience at the strategic management services firm, Badir Program.
Sarah Kanna
(Legal Counsel)
Kanna is a U.S. qualified lawyer with a Juris Doctor (JD) from The George Washington University Law School and a Masters of Laws (LLM) from University College London. She has previously worked with the DC Department of Insurance, Securities, and Banking, McMahon & Associates, Slaughter and May, and Khoshaim & Associates before joining the Hevolution Foundation in March 2022.
Rasha Al Zamil
(Strategy Manager)
Zamil is currently Strategy Manager for the Hevolution Foundation with an MBA from University of Colorado Denver and Bachelor of Applied Science in the Department of Pathology and Laboratory Medicine at King Saud University. He has previously worked for North Suburban Medical, Exempla Healthcare, EY, Palladium, and as Health Policy Advisor for G20 Saudi Secretariat.
Who is Hevolution Foundation Working With?
As mentioned before, the Hevolution Foundation and its members have been publicly involved in a variety of different events and groups over the past year. Here are several:
While these appearances are nothing out of the ordinary, they do indicate who Hevolution is associating with and what potential future collaborations may arise.
With the official launch of the website and in response to an article from MIT Technology Review, several well-known longevity leaders began stating that they have or are already seeking ties to the foundation.
For example, in response to someone on Twitter stating that Aubrey de Gray of the SENS Research Foundation "can help them," de Gray responded that he has already been helping Hevolution for "well over a year."
Already been doing that, for well over a year.

— Aubrey de Grey (@aubreydegrey) June 7, 2022
Furthermore, Alex Zhavoronkov, the Founder and CEO of Insilico Medicine tweeted that he is already planning a trip to Saudi Arabia.
haha, too late – Going to Saudi next week 🙂

— Alex Zhavoronkov, PhD (aka Aleksandrs Zavoronkovs) (@biogerontology) June 7, 2022
Alex sent this Tweet shortly after his company announced a $60 million dollar Series D raise.
Despite these various connections and involvements, there are no officially announced investments or grants made by the Hevolution Foundation.
What's Next for Hevolution? 
As of right now, it's hard to say where Hevolution Foundation will spend its time and substantial resources to further the longevity ecosystem. What is obvious is that the group is highly connected around the world and has enough capital to overhaul healthspan and lifespan-focused research.
With a stated goal of spending up to $1 billion a year to further longevity research, it's currently hard to fully conceptualize the impact that this money could make. Research and clinical trials that have been put on hold due to a lack of funding may now be able to be completed… Entrepreneurs and scientists may begin to shift their focus away from other areas to build aging-related companies… And a new generation of students may begin to focus their studies on longevity.
This story is evolving as we are writing it, and with the size and scope of the Hevolution Foundation, we expect more information to come out as time passes. The team at spannr will continue to keep readers updated as new details emerge.
---
About the Author
Sign Up For Our Newsletter
Weekly insights into the future of longevity