Spannr 2022 Longevity Funding Report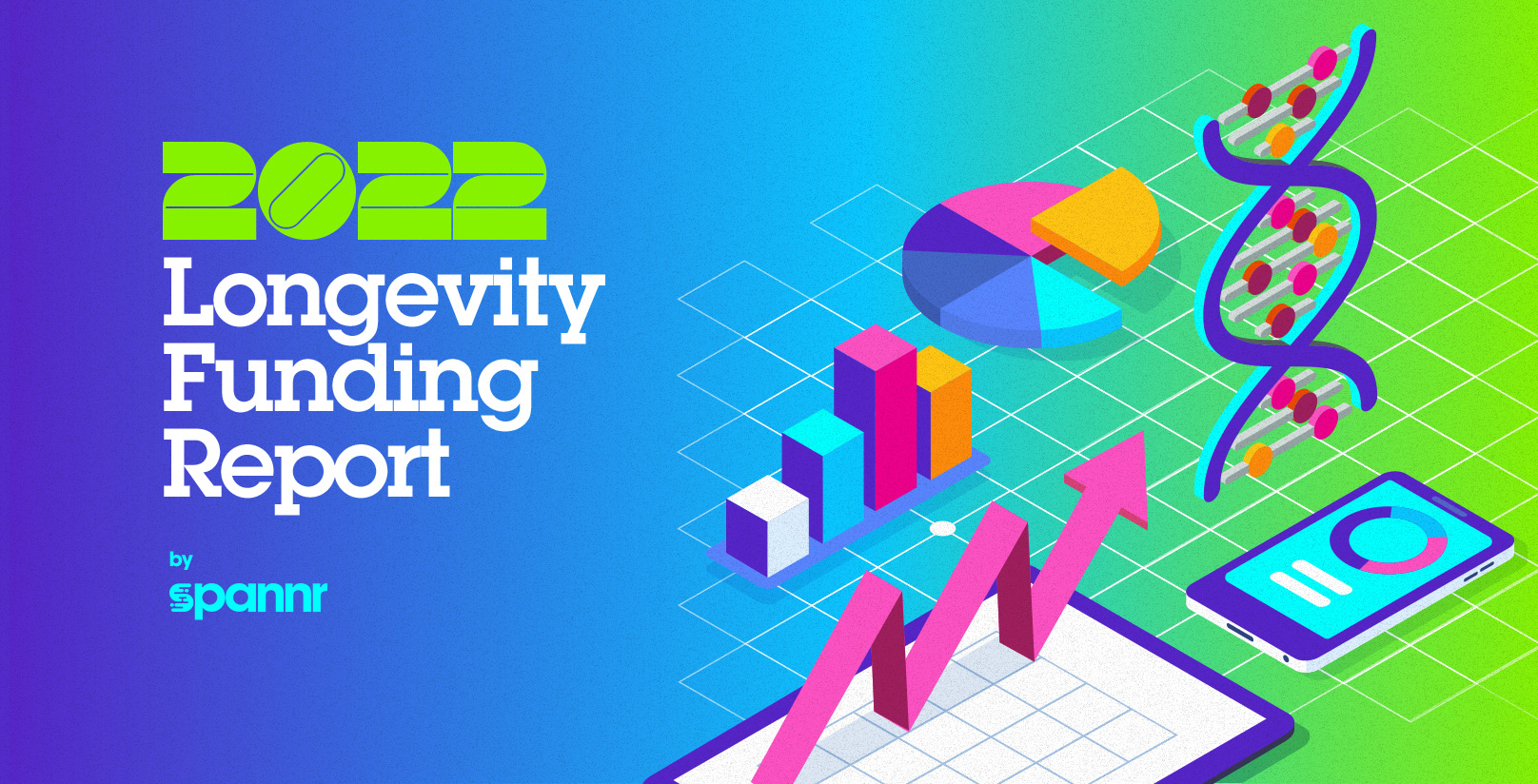 Introduction
Welcome to Spannr's inaugural Longevity Funding Report for the year 2022.
---
As a growing body of research shows that aging might not be as inevitable as we assumed, billions of dollars are beginning to pour into longevity startups. To help readers better understand today's nascent longevity venture market, we've compiled all the fundraising data we independently collected for longevity-related companies in 2022.
Ultimately, this market research report aims to provide a bird's eye view of the emerging ecosystem of longevity-related startups focused on various aging interventions, drug discovery and development, clinical research, disease prevention, and age-defying technology.
To best represent the venture market, however, the following report prioritizes only private longevity-related companies with proof of raise. Therefore, we have excluded all public stock offerings, grants, and debt financings.
Furthermore, all data, graphs, and diagrams in this report are based on funding data from our internal, curated database of industry information. Please, contact us with any suggestions and comments about its contents.
About the Author
Spannr is the leading source for longevity industry data, original content, and investor intelligence.
After years of neglect, researchers and scientists are finally turning back the clock and making strides to defy aging. Combine that with emerging technologies, a greater understanding of human biology, and an influx of private capital – the field of aging (arguably the largest Total Addressable Market to ever exist) is here to stay.
The time has come to acknowledge longevity as its own distinct industry, separate from the broader biotech and healthcare sectors.
To help fuel this conversation and to spur growth and awareness, Spannr is empowering our community with data, indices, and tools that stretch far beyond your typical blog or hype machine.
To stay up to date on all the latest happenings in the industry and to witness, first-hand, the growth of today's longevity revolution in real-time, we invite you to subscribe to our newsletter.
Executive Summary
$6.96 billion was raised across 96 funding rounds in 2022: This marks the most of amount of capital raised annually for longevity startups in recorded history
Altos Labs stands in a class of its own: The Bezos-backed biotechnology company focused on cellular rejuvenation raised a record-breaking $3 billion through a series A financing in January, representing 43% of the total dollar amount raised by longevity companies in 2022
Most longevity-related startups that are raising capital are located in the United States: The US dominated longevity-related funding rounds, representing 75% of all successful raises in 2022. England is home to the second most with only 7 successful fundraising rounds
Series A and Seed financing rounds lead the way: Of all funding rounds included in this report, 55% were at the at Seed or Series A stages
Longevity's 2022 venture market ended on a strong note: Despite today's bearish macroeconomic climate, companies working on longtail projects within longevity biotech are still getting the dollars and attention from investors they need. We consider this an extremely positive sign for the broader longevity market
2022 Fundraising Overview
96 Rounds | $6.96 Billion Raised
*figures are cumulative
Funding Deals by Location
The United States dominated longevity-related funding rounds, representing 75% of all successful raises in 2022. With 17 successful funding rounds (or, 17.7%), the European region falls in second place, led by England and Switzerland with 7 and 3 total funding rounds, respectively.
Funding Deals by Type
The most common type of longevity raise in 2022 was the Series A, with 27 total rounds, followed by Seed financings, with 26 total rounds. This is representative of the nascent longevity startup industry, with more than half of freshly funded longevity companies still in their early or beginning stages.
Funding Deals by Size
In 2022, the majority of all financing rounds raised within $6 to $15 million (25%), with a median deal size of $15 million. Interestingly, only 6.3% of all longevity companies raised less than $1 million in the past year.
Average Deal Size
The average financing round across all categories reached $75.5 million in 2022; however, if you were to remove Altos Labs' massive $3 billion Series A, the average deal size would shrink to ~$44 million, as shown in the figures below.
Month-over-Month Amount Raised by Longevity Companies in 2022
When Altos Labs raised $3 billion in January, representing a whopping 43% of the total dollar amount raised by longevity companies in 2022, we knew it would throw a wrench, so to speak, in our charts. For this reason, we've added an extra chart deducting Altos Labs' $3 billion Series A to provide a more accurate month-to-month trendline.
Quarterly Amount Raised by Longevity Companies in 2022
In Q3 2022, we saw a sharp decline in the amount of capital raised before rebounding in Q4. The dip in capital raised (and sluggish start to the year, sans Altos Labs' $3 billion) is likely a result of 2022's macroeconomic backdrop, with overall markets and valuations across the board getting slashed significantly.
What Companies Raised What: The Data Deep Dive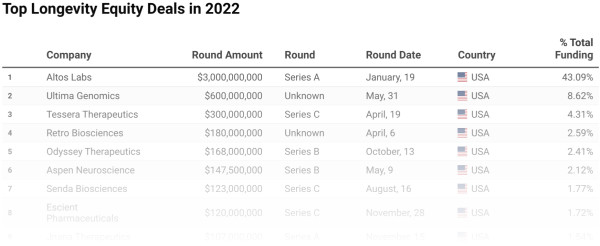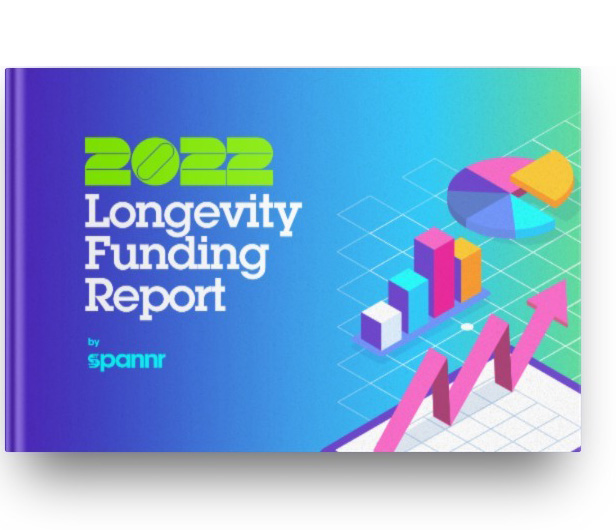 To access the full report & all our fundraising data for 2022, please enter your email below: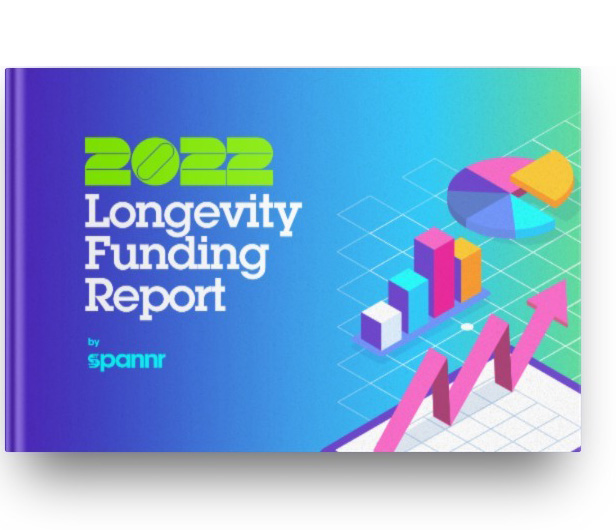 To access the full report & all our fundraising data for 2022, please enter your email below: