---
The Best Longevity Podcasts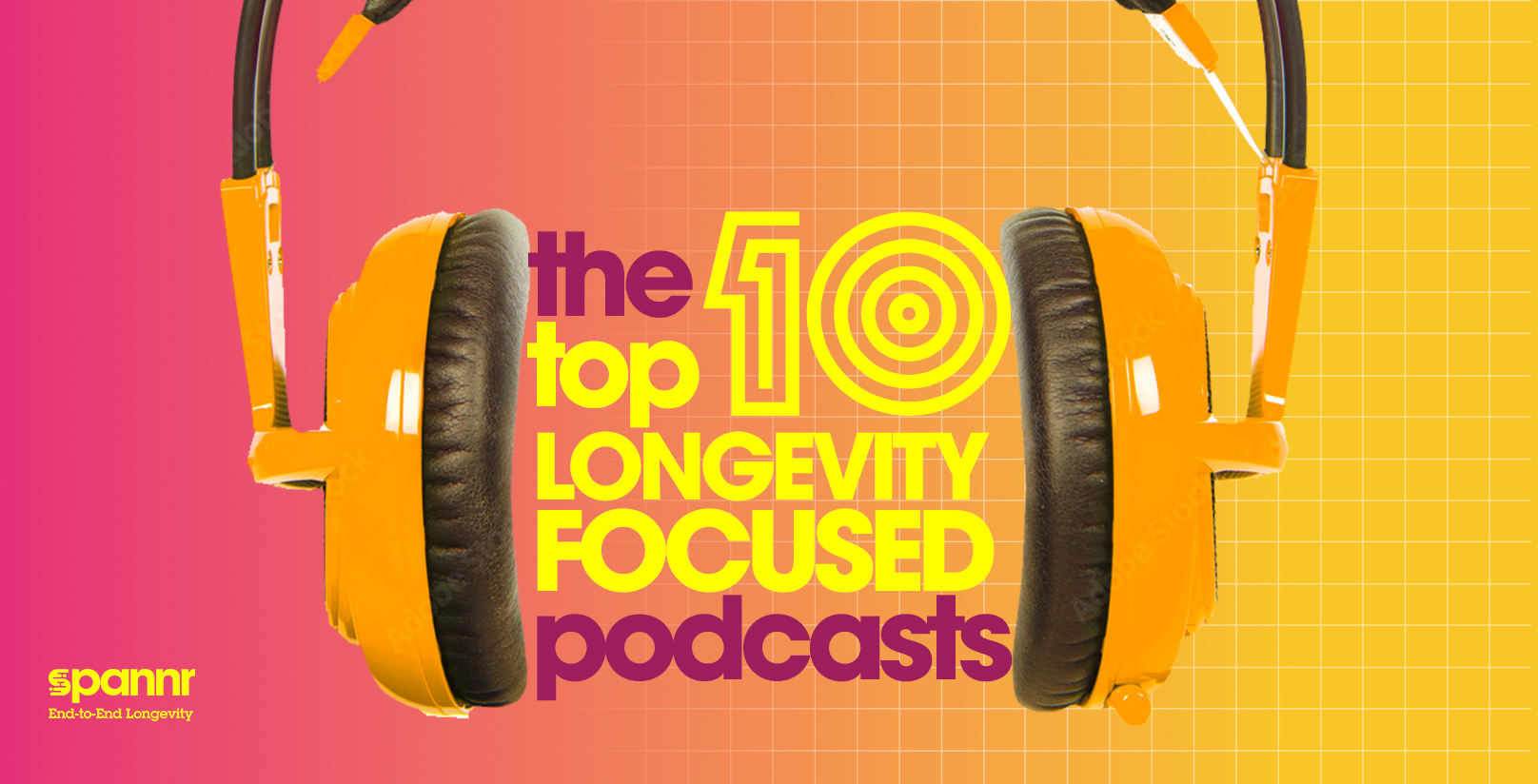 The science of aging is exploding.
Decades of fundamental research have given us deep insight into the mechanisms of longevity.
Today, new companies are forming rapidly, promising drugs are now moving from the laboratory into the clinic, and the possibility of extending human lives beyond the age of 100 – a notion once seen as a pipe dream – is finally becoming a reality.
As longevity biotech evolves, unforeseen health trends and narratives will arise. Lifestyles will change. And industry barriers will be broken.
Despite the excitement, however, there is one problem – it's confusing stuff.
Like any disruptive market, when it comes to geroscience and the methods behind human life extension, the learning curve is steep and complex. Furthermore, conceptualizing the long list of social, economic, and medical impacts is no easy task.
But that doesn't mean we should stop learning about it. Nor does it mean that there's nowhere for us to turn for greater insight and information.
With so much to explore, podcasts explicitly focused on longevity serve as an effective resource. The medium allows people to tune into long, thought-provoking conversations directly from the minds of industry-leading insiders and experts.
To better understand longevity, the exciting scientific developments behind aging, and the latest life-spanning trends or hot topics, jumping over into the world of podcasts is a great place to start.
To help get you tuned in, here are some of the best longevity podcasts the community has to offer.
Table of Contents:
The Top Longevity Podcasts

: These podcasts mainly focus on longevity and narratives surrounding the hallmarks of aging.

Picks & Shovels

: These podcasts typically cover general (or fringe) health, biotech, and fitness trends. Since the topics of conversations may vary across the fields of science, you'll have to dig through their archives if you want to listen to episodes/interviews specifically on longevity.

Honorable Mentions

: Other thought-provoking podcasts you might enjoy that certainly relates to the field of aging.
The Top Longevity Podcasts
Host: Peter Attia | Founded: 2018
Peter Attia's podcast is arguably the most popular longevity-focused podcast, boasting nearly 50 million episode downloads to date. The Drive features various health topics, from mental health and physical fitness to discussions on intermittent fasting, ketosis, anti-aging drugs, and much more. While the interviews and episodes are diverse in terms of content, each topic is discussed through the lenses of longevity and the extension of one's health.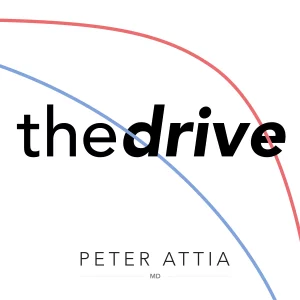 Hosts: Chris Patil & Bob Hughes | Founded: 2021
Translating Aging is a podcast show explaining how the science of human longevity is transforming the way we treat disease. In each episode, you can expect conversations with researchers and thought-leaders who are working in the field. This makes Translating Aging a great option for those looking to learn more about specific companies in the space, as many of its guests are founders and entrepreneurs. Translating Aging is produced by BioAge Labs, a clinical-stage biotechnology company developing therapies to extend human healthspan by targeting the molecular causes of aging.
Host: Rhonda Patrick | Founded: 2019
With years of experience at St. Jude Children's Research Hospital, Oakland Research Institute, and the Salk Institute for Biological Sciences, Dr. Rhonda Patrick has a gift for translating complex scientific topics into actionable insights in her podcast series. Like Peter Attia's show, FoundMyFitness ranges in health topics from micronutrient deficiencies, genetics, hormetic stressors, mindfulness, etc. – all with the goal to challenge the status quo and encourage the wider public to think about health and longevity with a proactive approach. You can find more FoundMyFitness on YouTube as well.
NEW VIDEO!

Is there a hard limit to human maximum lifespan?

There are a few differing theories. Some argue maximum lifespan is finite. Others think the human lifespan is – at least theoretically – limitless.

This episode covers the three main theories:https://t.co/46wqKijlwv

— Dr. Rhonda Patrick (@foundmyfitness) July 20, 2022
Host: David Sinclair | Founded: 2022
David Sinclair's Lifespan podcast currently only consists of one season of eight episodes. The podcast covers the reasons why we age by exploring the latest research on stopping and even reversing aging. Individual episodes cover topics such as bio tracking, brain health, medical interventions, and diet.
Hosts: Gil Blander & Ashley Reaver | Founded: 2021
Longevity by Design is a podcast series unpacking the concepts and research behind longevity science. Co-hosted by co-founder and chief science officer of InsideTracker, Dr. Gil Blander, Longevity by Design features several experts in longevity research exploring the latest breakthroughs, along with actionable tips helping listeners add years to their life and life to their years.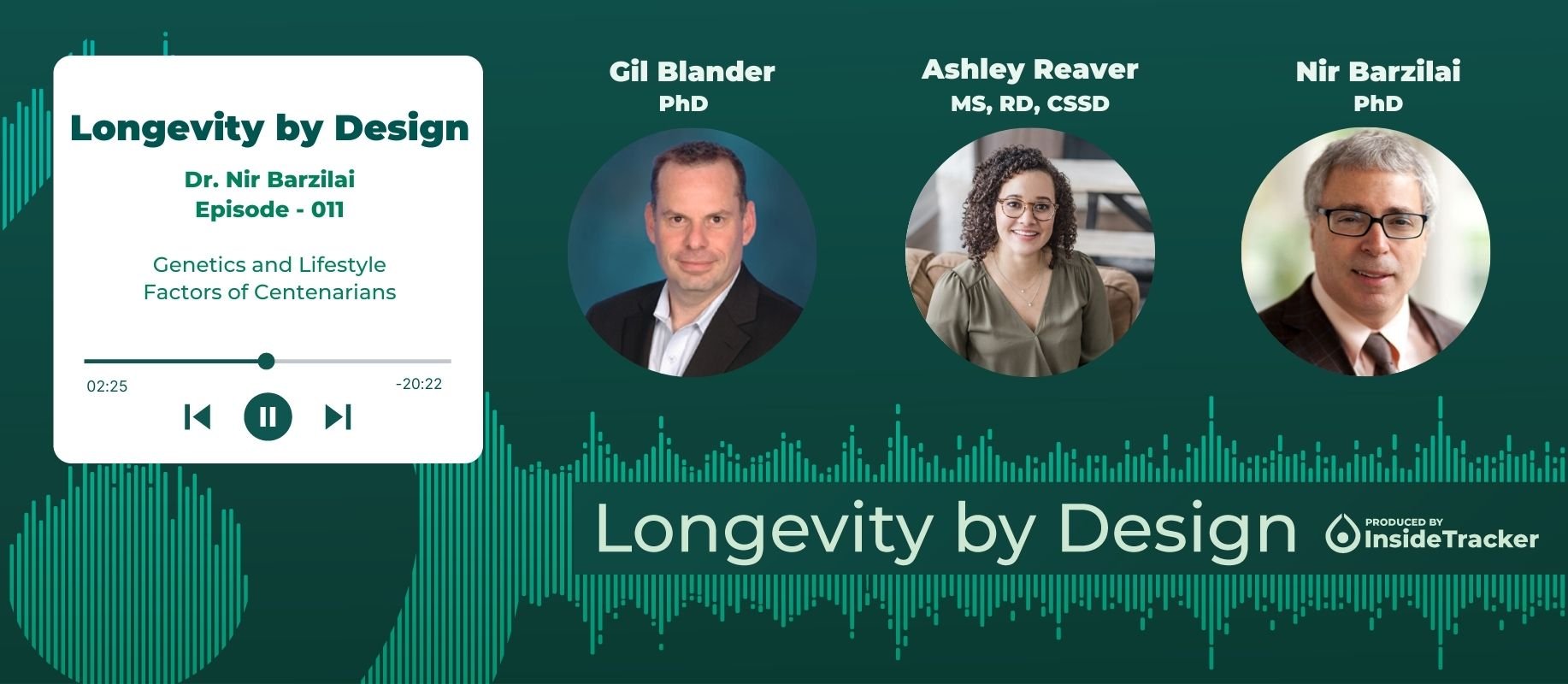 Host: Aastha Jain | Founded: 2021
On Live Longer World, Aastha Jain interviews scientists, entrepreneurs, investors, and other individuals changing the field of longevity. The interviews are approachable enough for anyone while still discussing some of the most cutting-edge technologies and therapies.
Picks & Shovels
Host: Eleanor Sheekey | Founded: 2019
Before we continue, it's worth noting that the Sheekey Science Show is not a podcast. Instead, it's a show that is available to watch only on YouTube. While her content varies across different fields of science, Sheekey does hold strong importance on aging. Thus, finding longevity-focused episodes is not at all difficult.

What makes the Sheekey Science Show stick out – despite being only hosted on YouTube – is Sheekey's fantastic ability to make complex scientific themes simple and approachable. This spans beyond her way with words as each show comes with a cartoon animation giving viewers a helpful visual to follow along. This makes the Sheekey Show an excellent choice to learn more about longevity for both adults and kids.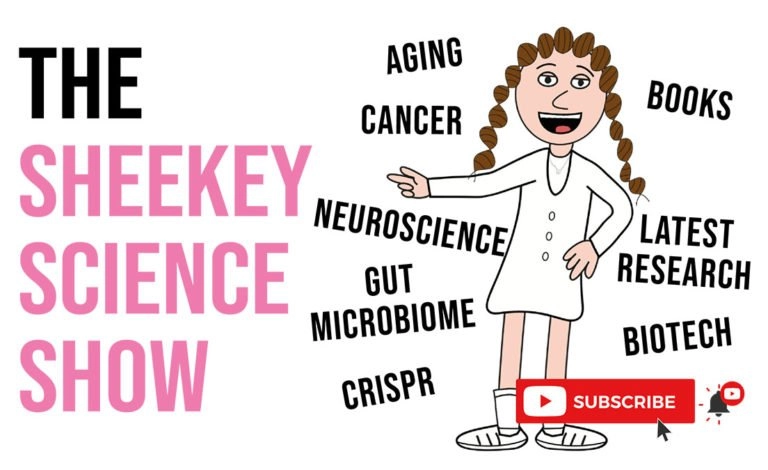 Host: Andrew Huberman | Founded: 2021
Huberman Lab, although not explicitly focused on longevity, covers the topic often enough that it deserves to be mentioned here. The podcast is as entertaining as it is informative with the host, Andrew Huberman, packing an incredible amount of information in only a couple of hours. It's no wonder then that the podcast frequently ranks in the top 25 global podcasts and is often ranked number one in the Science, Education, and Health & Fitness categories.
Founded: 2021
Since 1987, Foresight Institute, a research organization and non-profit, has been supporting the development of high-impact, early-stage technologies. While the institute helps support the fields of neurotech, spacetech, and computer science, the group has recently been helping advance the field of biotech to reverse aging. The Foresight Institute Podcast is where they share a portion of their public work fitted for listening, with several episodes on longevity.
Hosts: Dawn Kernagis & Ken Ford | Founded: 2016
STEM-Talk, produced by the Florida Institute for Human and Machine Cognition (IHMC), earned a spot on this not only because of its content but also because both Dawn and Ken have been consistently at it for several years. With such dedication, the duo has gathered quite the following over the years. While not all episodes are longevity-focused, STEM-Talk interviews often revolve around ground-breaking technologies designed to leverage and extend human cognition, perception, locomotion, and resilience.
Honorable Mentions
---
About the Author
Sign Up For Our Newsletter
Weekly insights into the future of longevity