Have a Moonshot Idea For Longevity? Here's How You Could Win $20,000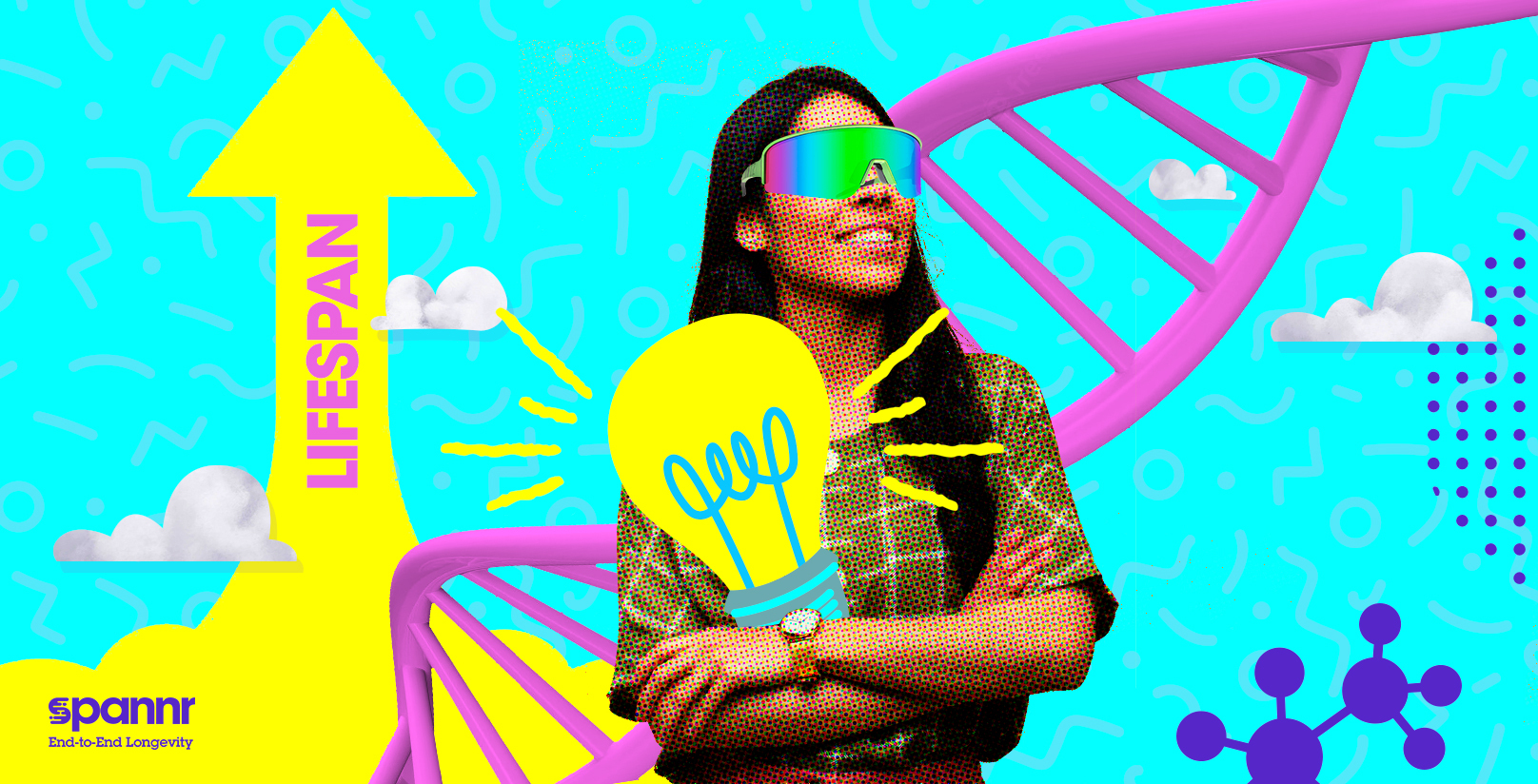 Although 2022 has been a record breaking year for longevity funding with billions of dollars already pouring in, much of the funding has been relegated to a small, select group of companies.
These companies have the potential to change the longevity landscape as we know it, however, there is always a risk of too much concentration on too few ideas.
If we are to solve aging-related diseases it is important to research novel and undervalued ideas and take a more shots on goal approach.
That's why The Longevity Prize, an initiative by VitaDAO to fund compelling but underfunded longevity ideas, was created.
After officially launching on July 12, The Longevity Prize has released its first competition this week – The Hypothesis Prize – with $20,000 up for grabs.
Over the years, there have been a few different longevity focused prizes such as Methuselah's mouse prize, the Maximon Longevity Prize, or the Palo Alto Prize.
And while all of these prizes are beneficial to longevity research, they primarily focus on research that already has a proof of concept or is targeting a specific, individual mechanism.
The Hypothesis Prize, on the other hand, is focused on novel ideas or under researched areas of the longevity field.
Parabiosis, a procedure of transfusing young blood into older individuals, for example was first shown to impact aging in 1972. Largely forgotten, it wasn't until a paper was released in 2005 that the field received renewed interest with multiple companies and researchers focusing their time on it.
Longevity Prize wants to solve this disconnect by incentivizing people to think big and without the worry of their idea being denied due to a lack of potential commercial success or for it being too much of a moonshot.
Simply, to win money, all you need is a really interesting hypothesis. And that's it!
Of course, at this time, no one knows how this will play out. Again, there's no guarantee this winning idea will even get pushed through the scientific process.
What we do know, however, is that crowdsourced experiments like this stand the chance to test the boundaries of geroscience funding as we know it.
For those interested in learning more, we provided all the details you need to know below.
What Counts as a Novel Idea?
We don't know. But that's what makes this competition so interesting. With that being said, it would probably be best to not submit a proposal around areas of longevity that are currently being significantly researched or where a lot of funding is currently being directed. Proposals focused on cellular reprogramming for example – with companies such as Altos Labs and NewLimit having committed billions of dollars to that area of research – probably won't win.
Do I have to be a scientist or academic to apply?
No, anyone who has an interesting hypothesis is invited to apply, but it is necessary to send a well researched and thorough proposal. Although The Longevity Prize website does not currently give any helpful guidelines around what should be submitted, VitaDAO's announcement suggests, "a 1-pager would be great, 3-pages maximum."
What's the Deadline to Submit a Proposal? How and When Will I Find Out If I Won?
Submissions for The Hypothesis Prize will be accepted until January 1, 2023 with winners "announced around January 2023". We are assuming that the candidates will find out if they won or were a finalist by email, but honestly, The Longevity Prize has been a little unclear on these details.
How Many Winners Will There Be?
Although there will only be one ultimate winner, a selection of finalists will be invited to present their proposals to the panel of judges.
The winner will receive $20,000 with other finalists receiving prize money based on the amount of points given by the judges. Runner up proposals may be asked to re-apply in future competitions.
What Happens After?
The winning proposal, as well as any other proposals that gather financial interest will have the opportunity for follow-on funding. This includes future funding from VitaDAO and Foresight Institute.
Who Are the Judges?
The panel of judges is a bit of a who's who of the longevity industry, including:
Alexandra Stolzing (Loughborough University)
Brian Kennedy (Buck Institute)
Celine Halioua (Loyal)
Christine Peterson (Foresight Institute)
Daniel Ives (Shift BioSciences)
David Furman (Buck Institute)
Eleanor Sheekey (Sheekey Science, Cambridge)
Joe Betts-Lacroix (Retro Biosciences)
Jose Luis Ricon (Rejuverome)
Jean-Hebert (Albert Einstein School of Medicine)
Jamie Justice (Wake Forest School of Medicine)
Karl Pfleger (Agingbiotech.info)
Michael Snyder (Stanford University)
Nathan Cheng (On Deck Longevity Biotech)
Nir Barzilai (Albert Einstein School of Medicine)
Petr Sramek (Longevity Tech Fund)
Reason (FightAging)
Sebastian Brunemeier (ImmuneAGE, Healthspan Capital)
Sonia Arrison (100 Plus Capital)
Tim Peterson (WashU, VitaDAO, Healthspan Tech)
Tyler Golato (VitaDAO, PsyDAO, Molecule)
Vadim Gladyshev (Harvard University)
Where Does the Funding Coming From?
The idea for The Longevity Prize was initiated by VitaDAO with support from Foresight Institute and Methuselah Foundation. The group used Gitcoin to raise money through quadratic funding – a novel funding method that allows for a more democratic funding method.
Through Gitcoin, Longevity Prize was able to raise more than $250,000 from more than 6,800 supporters including $130,000 from Vitalik Buterin, $50,000 from Methuselah Foundation, $24,000 from VitaDAO, and $6,500 from Stefan George.