---
Former Silicon Valley Tech Pros, Now Targeting Longevity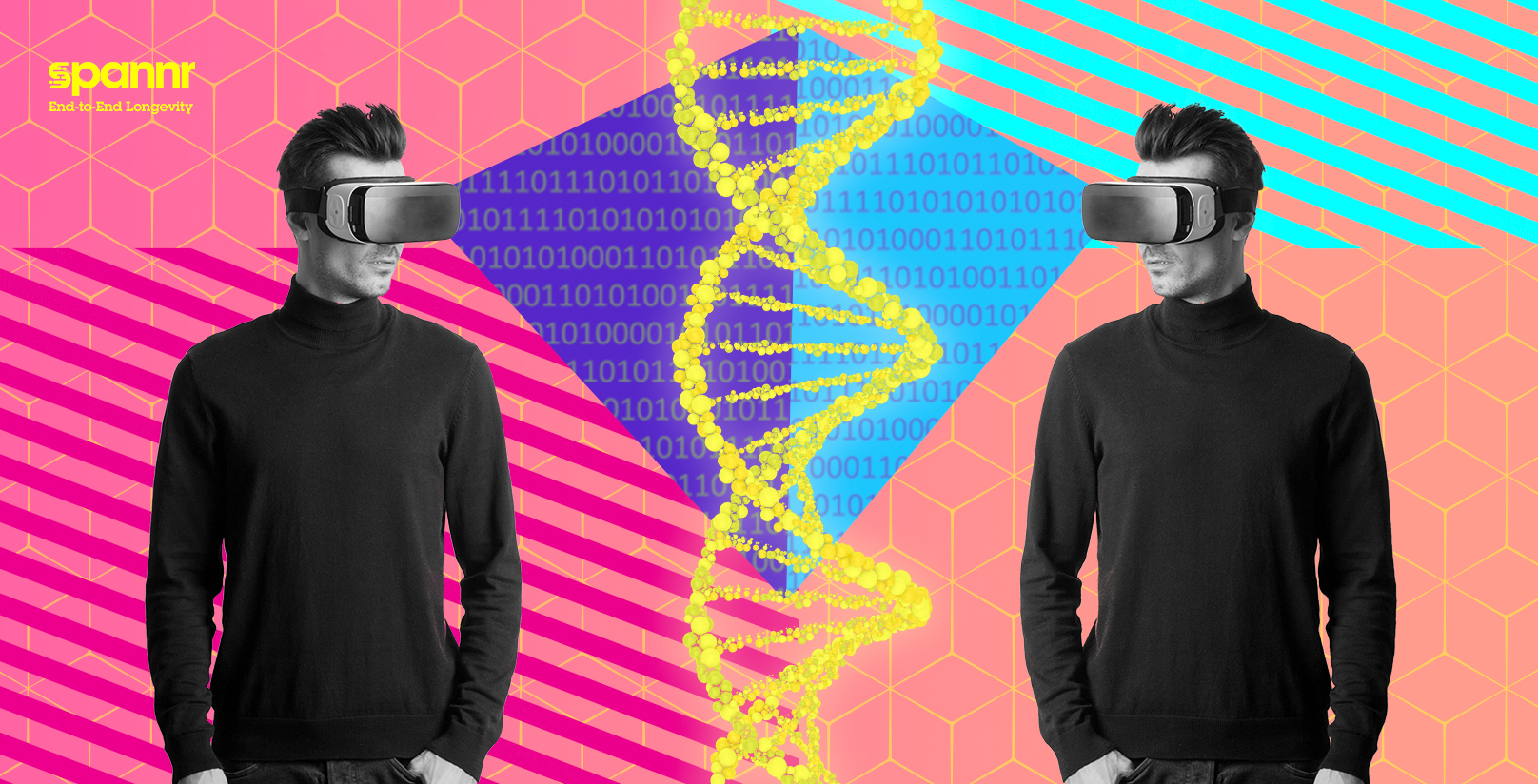 Less Death Event
Nevada City, CA
July 20-24, 2022
Around the world, more people are beginning to realize longevity's massive opportunities (and challenges). Although the idea of living longer, healthier lives is nothing new, the real possibilities of this happening are no longer just a pipe dream.
Humans are living longer than ever before in history. But now, cutting-edge biotech companies are pushing the limits even further, attracting new interest from entrepreneurs, investors, and consumers alike.
So, who are these people working on extending human healthspan and lifespan? Who are the new entrepreneurs looking to join longevity startups? What are the biggest opportunities? And what are investors looking for?
To help discover answers to these questions, spannr sent a team member to Nevada City for the inaugural Less Death event, a new non-profit focused on bringing the brightest minds together to help advance the field of longevity.
You're about to read the raw experience and major takeaways from the exclusive longevity gathering. Below we share some interesting nuggets of information gathered at the event. Hopefully, you find it as interesting as we did, and we get to see you at the next event.
Let's dive in to learn, from first-hand experience, how the world of longevity is about to be seriously disrupted.
Beyond The Pines
Hosted in Nevada City, California, Less Death's 4-day retreat kicked off on Thursday, July 21 and concluded on Sunday, July 24.
The event attracted attendees from all over the globe, including participants from the US, UK, Canada, and even some traveling all the way from Indonesia and Australia.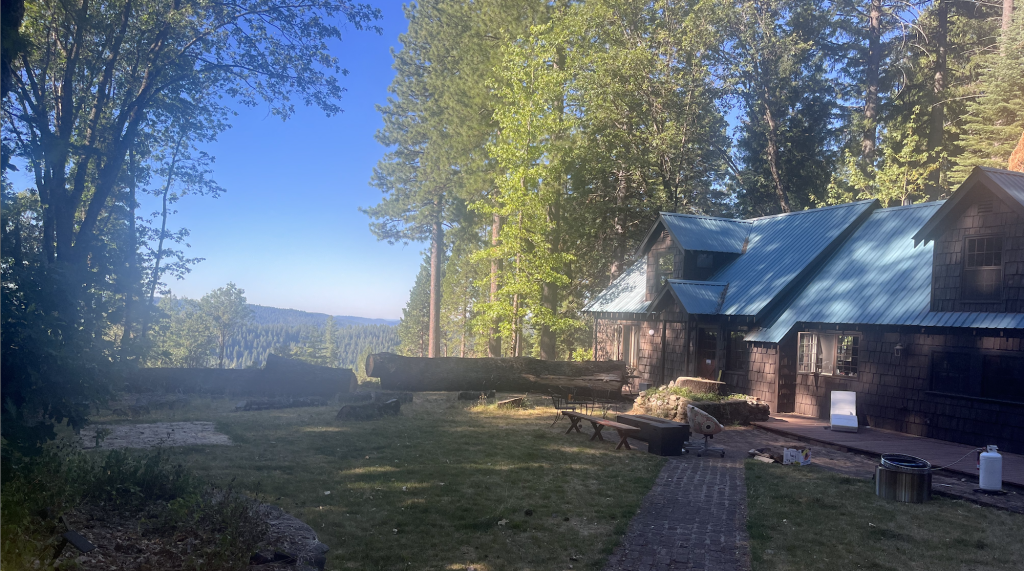 The event seemed to attract three consistent types of attendees:
Prominent longevity biotech experts.
People brand new to the industry and just trying to learn more.
Individuals who have been successful in other industries and are searching for ways to get involved and transfer their skill sets to start contributing.
An important observation was that nearly half of the attendees came from the tech industry, including many software engineers and computer/data scientists, seeking to understand the longevity industry needs and how their expertise can be applied.
To our surprise, there were participants from Google, Microsoft, and even Apple.
Now, combine that talented crew with top biomedical research-focused labs, academic institutions, and top executives from some of the leading companies in longevity… and you're met with a learning experience like no other.
Here's a glimpse of the daily agenda:
Overall Daily Schedule:
7:00 am – Yoga and Meditation (optional)
8:00 am – Breakfast
9:00 am – Intro / Remarks
9:30 am – Workshops
12:30 pm – Exercise
1:00 pm – Lunch
2:00 pm – Workshops
5:30 pm – Exercise / Yoga
6:30 pm  – Dinner
8:30 pm – Breathwork (optional)
The daily workshops – where most of the learning took place – were divided into three different sessions in the morning and three different sessions again in the afternoon. Attendees had the opportunity to choose whichever topic of discussion they would like to be a part of.
One of the benefits of the event was that it was an intimate and hands-on experience. Unlike most larger conferences, you had the opportunity to speak up and interact directly with the experts. In other words, you had ample time to ask questions, spark discussions, and learn at a higher rate than what you may find at a larger, more formalized conference.
The collaborative nature of this industry helped strengthen relationships throughout the retreat and drive meaningful conversations for the overall advancement of the industry.
The Lineup
For those who couldn't attend, here was the lineup of workshop sessions throughout each day. As you'll soon discover, there was a fair share of companies, executives, and industry thought-leaders presenting.
Day 1
The topics covered on the first day were as follows:
Not only was longevity the main focus of the content at the retreat but food, breaks, and leisure activities were all focused around longevity providing nourishing healthy meals from Thistle.co, exercise and movement focused breaks, and breathwork/meditation focused breaks.
Day 2
Day 2 was similar in terms of scheduling. The topics covered were as follows:
Day 3
On Day 3, instead of having specific themed learning workshop sessions, groups were divided into small breakout groups to discuss industry bottlenecks and how to solve them. This included topics such as:
Business formation
Funding sources and venture capital
Government and regulatory pathways
The overall longevity landscape and what will be needed in the future for continued advancement
Industry Bottlenecks
If you were to spend just 10 minutes listening to any of the discussions presented above, it would become evident that everyone is extremely excited and motivated at the opportunity in front of us.
The level of enthusiasm is encouraging. At the same time, the opportunities to make a meaningful impact are seemingly endless.
That said, with any nascent, fast-growing industry, many challenges lie ahead.
A recurring theme that emerged throughout the 4-day event was the discussion of industry bottlenecks. These are the existing problems that will need to be solved to build a more robust and sustainable industry.
Some of the bottlenecks discussed include:
The lack of collaborative research…
There is currently no dedicated platform for scientists looking to share research specific to the field of longevity. There needs to be a common place for researchers to share knowledge and what they are working on. Unlike today's biotech research industry – which traditionally works in silos – longevity experts are calling for more collaborative networks, protocols, and online communities.
The lack of public awareness…
There is a need to have clear messaging around what longevity is, why it is important, and what some of the current advancements are. By doing so, everyday people can take advantage of breakthroughs to live better, healthier lives today. Longevity biotechnology is at the forefront of scientific discoveries. It will drive change in how we view, monitor, interpret, and treat our healthspan and lifespan. The public (along with the regulators) must learn more.
The lack of organization…
Many attendees voiced that there's currently no primary source for information for those looking to learn more about the longevity industry. Whether or not you are just a curious reader or a researcher from a different field, attendees noted that it is crucial to have a hub for resources and education.
Putting It All Together
The longevity community is shaping up to become one of the most innovative yet collaborative industries to date.
Everyone seems to be on the same page – to change the course of human life and how we live forever.
Furthermore, considering that longevity is still in its infancy, everyone is willing to collaborate, share ideas, and work together.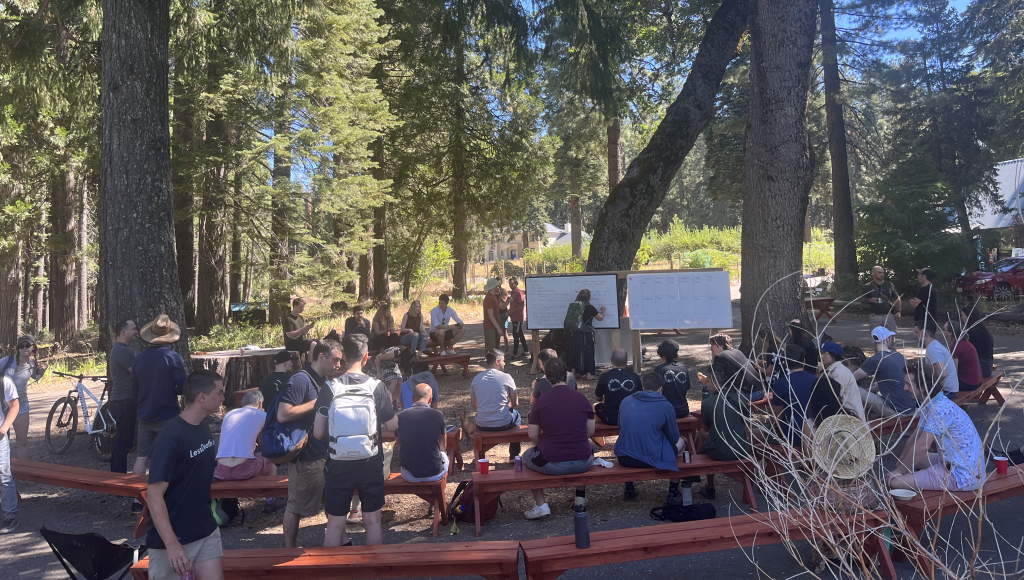 With many brilliant people already building solutions for the industry and many others flooding in from adjacent industries like big tech, pharma, and data science, longevity enthusiasts (and early investors) have a lot to look forward to in the coming years.
Putting it altogether, here are some key takeaways from our experience at the event. And for those who couldn't attend, don't worry – there's a lot more to come from the team at Less Death.

Key Takeaways:
The industry needs to be legitimized, with a more established footprint outside of the halls of traditional medicine and biotech
There is no shortage of exciting work to be done to keep advancing the industry and it will take participants and contributors from all disciplines to make that possible
Many more companies are coming out of stealth, some of which with plans to go public in the years to come
Longevity needs better messaging for everyday people. The public is simply too unaware of the progress made thus far, and the long list of benefits this industry brings to our economy.
Longevity needs a hub – for sharing research and for resources for those looking to enter industry
Software and AI are going to play major roles, for new businesses and scientists alike
Scientists have amazing research, but need help on business and company formation
What's clear is that people can find shared values in uncovering solutions to living longer, healthier lives and are motivated to make what was once viewed as a sci-fi dream a living reality.
What is unclear right now is precisely how we all go about doing things in a meaningful way and staying up to date with all the moving parts and information that is developing daily.
This is exactly why we launched spannr and are excited to keep bringing you an insider's view of how this industry continues to evolve and be a source of information for everyone to get involved in some way.
---
About the Author
Sign Up For Our Newsletter
Weekly insights into the future of longevity