Spannr
/
Insights
/
Top 5 Continuous Glucose Monitors (CGM) for Biohackers and Longevity Enthusiasts
---
Top 5 Continuous Glucose Monitors (CGM) for Biohackers and Longevity Enthusiasts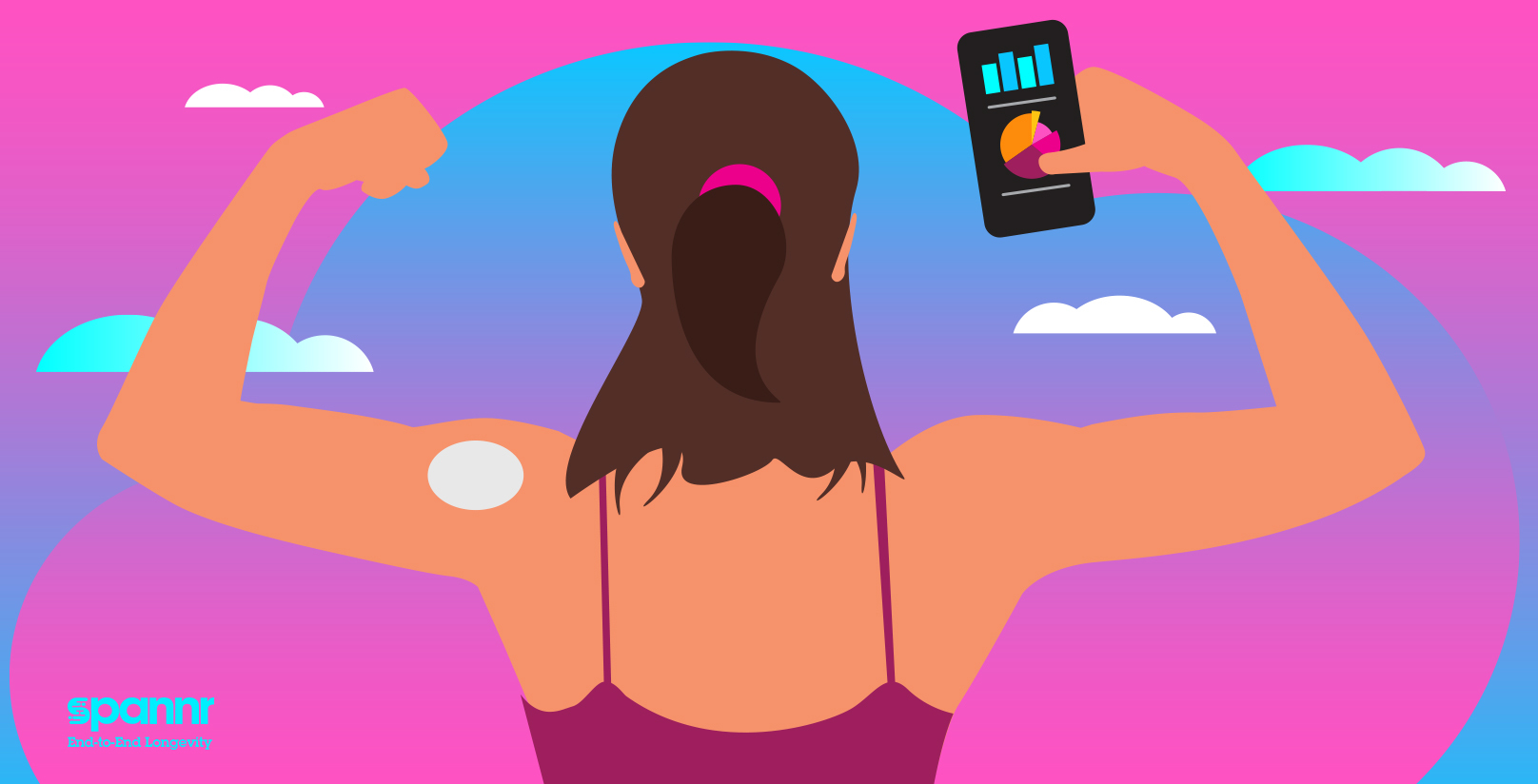 Continuous glucose monitoring (CGM) isn't just reserved for diabetics anymore. It's now being embraced by biohackers and longevity enthusiasts seeking profound insights into their metabolic health and the implications of their dietary choices.
That's because the consequences of blood sugar spikes are not limited to diabetics alone; they can disrupt the energy levels, cognitive function, and overall well-being of anyone. Fortunately, continuous glucose monitors provide real-time data and insights into the body's responses to various foods, activities, and stressors.
If you're just looking for the hardware, the Dexcom G6 and FreeStyle Libre by Abbott are the industry standard. However, obtaining these devices involves prescription hurdles in the United States. As a result, subscription services that handle these prescriptions for you, while granting access to advanced insights and resources through accompanying apps, have become the preferred route for most.
For those seeking an expanded health awareness through a convenient CGM subscription service, these are the top 5 CGM's for biohackers and longevity enthusiasts currently available.
Price: $199 for 12-month membership + $199 for CGM Kit
Hardware: Dexcom G6 CGM or FreeStyle Libre CGM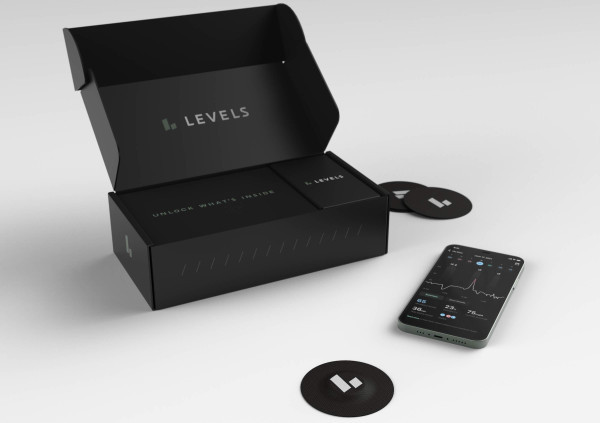 Levels boasts over 50,000 members and 4.7 out of 5 stars based on more than 1.5K reviews on the Apple app store. The app provides real-time data for your blood glucose levels. It includes daily insights and recommendations based on your body's unique glucose response to foods, sleep, activity, and even stress. Their program is informed by some of the world's leading metabolic health experts, including David A. Sinclair, author of one of the best books about longevity, Lifespan.
With a Levels membership, you can choose either the Dexcom G6 or Freestyle Libre. Dexcom G6 users have readings directly transmitted to their smartphone while Freestyle Libre users need to tap their phone against the sensor to take a reading. Users that opt for the Freestyle Libre are also required to undergo a telehealth evaluation from a licensed physician to receive their CGM device, which is coordinated by Levels. Levels testing kits arrive in 2-5 business days and include the CGM device, CGM sensors, and performance patches to help hold your CGM in place during periods of activity.
Price: $225/month for a 12-month plan
Hardware: FreeStyle Libre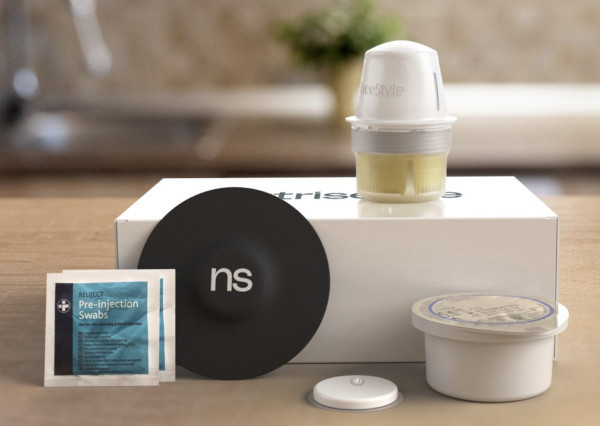 The Nutrisense CGM program pairs advanced data with expert guidance to optimize your lifestyle decisions. The Nutrisense app has 4.5 out of 5 stars based on over 2.4K reviews on the Apple app store. It provides real-time data monitoring, including the ability to monitor glucose fluctuations over time.
The app also provides easy access to in-app support from an expert nutritionist that provides actionable advice based on your personal readings so you are best equipped to make the choices that can extend your lifespan. To complement one-on-one nutritionist insights, the Nutrisense app also comes with the In-Range course. The In-Range course is a self-guided learning course consisting of 12 modules created by Nutrisense's team of qualified nutritionists that are meant to guide you on your health journey.
When you subscribe, Nutrisense will take care of your CGM subscription through its network of physicians and ship you two CGM's each month to start tracking your data. The first month of nutritionist support is free, and then costs $100 each month after that for continued support. You can sync Nutrisense with other popular health apps like Apple Health Kit, Keto Mojo, Google Fit, FitBit, and the Oura Ring sleep tracker for an even more comprehensive understanding of how lifestyle choices influence health.
Price: $109/month (3-month minimum contract) or $39/month for just the app
Hardware: FreeStyle Libre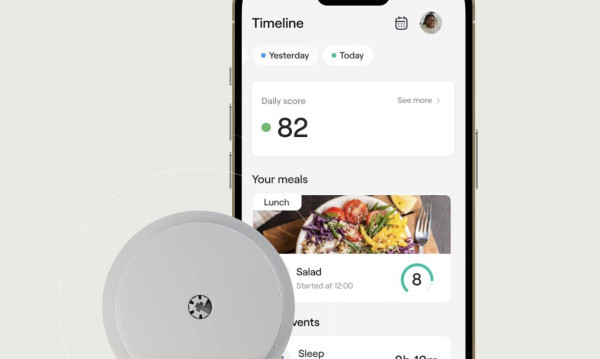 Veri has attracted more than 24,000 members and carries a solid 4.0 out of 5 rating on the Apple app store on 250 reviews. Besides delivering powerful data about your glucose levels, Veri provides you with lists of recommended food choices and excellent guidance to build lasting habits through its high-quality health content and member community. The app has expert advisors from top institutions like the Center for Disease Control, Duke University, and Harvard University, including the President of the American Diabetes Association, Dr. Guillernmo Umpierrez.
Although you can order additional sensors for a fee, Veri's standard plan costing $109/month only comes with 2 sensors every 3 months, meaning you only get about 28 days of glucose monitoring. For those residing in the US that require a subscription, Veri uses their partner pharmacy to issue the sensor prescription for you, after which you will receive your sensors within approximately 3-5 business days.
Price: $288 for the first month, $28/month thereafter
Hardware: FreeStyle Libre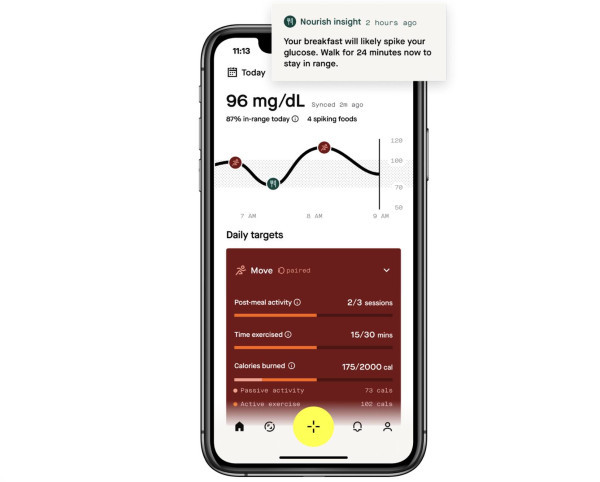 January.ai is a CGM and artificial intelligence (AI) health coach that has been featured in leading publications like The New York Times, The Wall Street Journal, and The Financial Times. Unlike other CGM subscriptions, you only need to wear January once because January's AI technology provides ongoing glucose estimates, insights, and predictions after a 14 day calibration period of wearing the device. Of course, if you decide to make a drastic dietary change or just want to ensure accuracy, you can recalibrate the device by wearing another CGM every 3 months or so, but it's not mandatory to enjoy benefits from the January app.
January provides a custom health plan based on the goals you set up in the app and supports you in achieving those goals by providing daily targets to manage your glucose, sleep, and gut health, such as by suggesting food replacements and scheduling exercise breaks. In order to use January, members are required to have an activity tracker to support the AI in making accurate predictions. January is compatible with Fitbit, Apple Watch, and Oura Ring.
Price: $160/month for full time monitoring
Hardware: FreeStyle Libre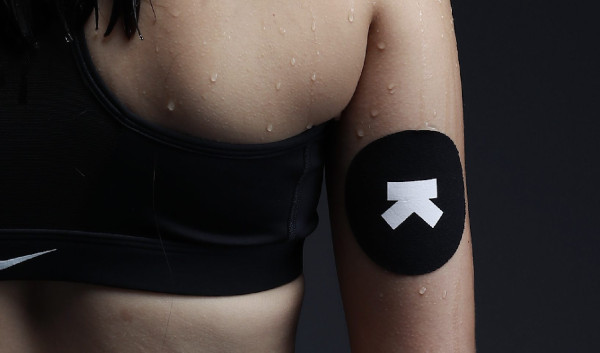 Ultrahuman is a health-tech company headquartered in Bangalore, India. Ultrahuman M1 is their CGM subscription plan that is packed with insights and tools to help you live a healthier life, such as a food score to monitor and optimize food intake, fueling score to improve your performance during activities, and access to NSCA certified sports scientists and exercise physiologists to provide personalized guidance to improve your metabolic health. You also get access to the Cyborg Army, Ultrahuman's community of over 5,000 athletes, biohackers, and longevity enthusiasts that support each other in extending longevity, as well as over 1,000 hours of fitness and recovery content.
Although Ultrahuman's performance tracker, the Ultrahuman Ring AIR, is currently available in the United States, Ultrahuman M1 has yet to launch as of August 2023. However, there is currently a waitlist available for those in the US interested in accelerated access and early bird pricing.
Conclusion
In today's fast-paced world, where energy and vitality are essential for maximizing each day, the importance of monitoring what we eat cannot be overstated.
By gaining real-time insights into your body's responses to various foods and activities, you can make informed choices that directly impact your energy levels and overall function.
These CGM services offer more than just hardware; they provide a comprehensive approach to health optimization. Whether it's through personalized recommendations, expert guidance, or AI-driven insights, CGM's can support you in achieving improved health outcomes and longevity.
You can also explore: Top 5 Epigenetic Age Tests
---
About the Author
Sign Up For Our Newsletter
Weekly insights into the future of longevity