---
Top 5 Sleep Trackers for Longevity Enthusiasts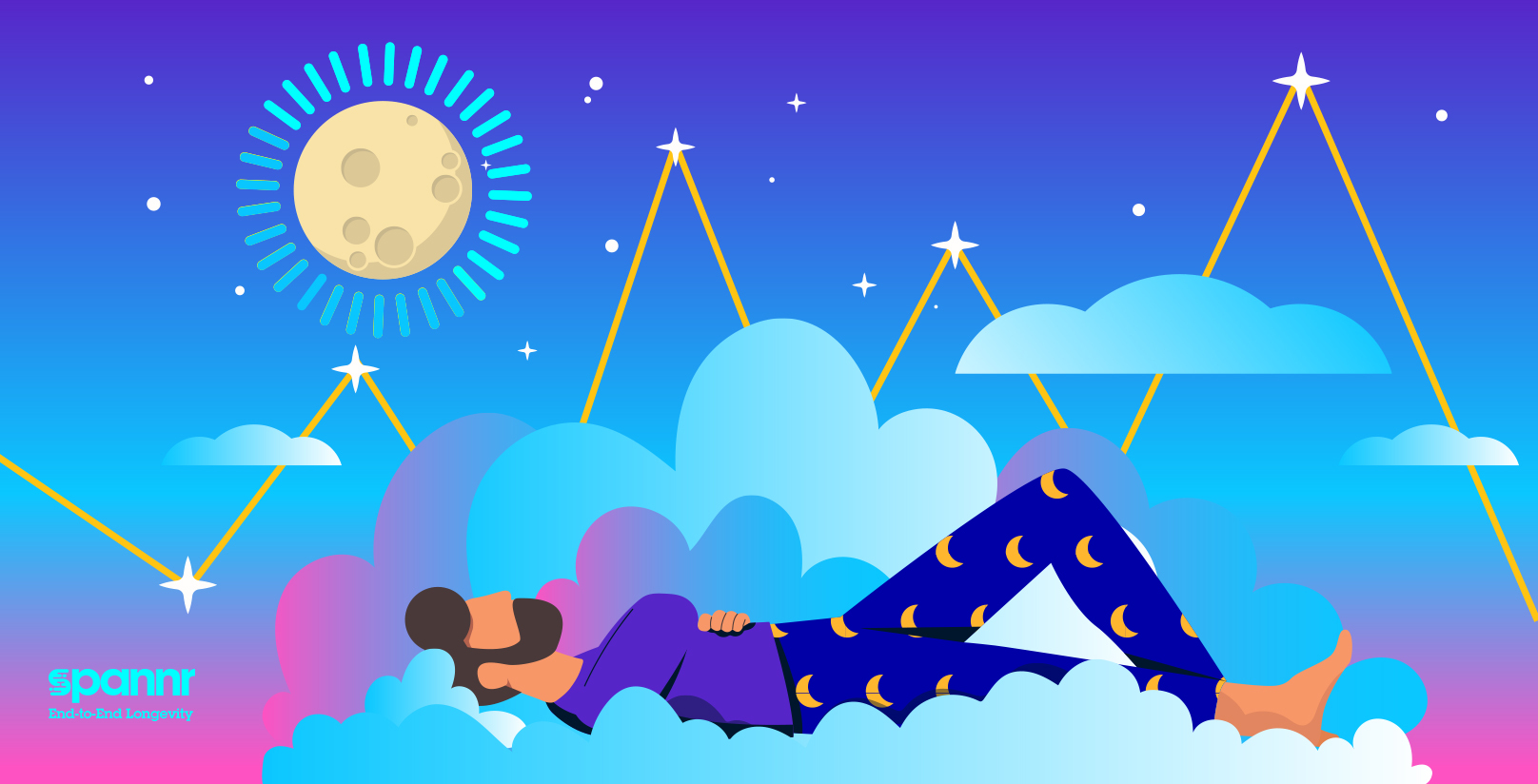 Sleep is a vital component of our overall well-being, and for longevity enthusiasts, it holds even greater importance. As we strive to lead healthier lives that enable us to extend past the norm, understanding health metrics like sleep quality vs quantity is crucial. Fortunately, advancements in technology have brought forth a new era of sleep tracking devices that empower us with actionable insights to optimize our sleep habits.
However, it's important to acknowledge that while these devices provide useful information, their accuracy may vary, with most hovering around 80% precision, according to sleep scientist and the CEO of SleepSpace, Dr. Dan Gartenberg. Nonetheless, their potential to enhance our lifestyle and well-being remains undeniable.
If you're a longevity enthusiast seeking to optimize your sleep and unlock the benefits of a rejuvenating rest, here are the top five sleep trackers currently available:
Best option overall for most people
Price: $399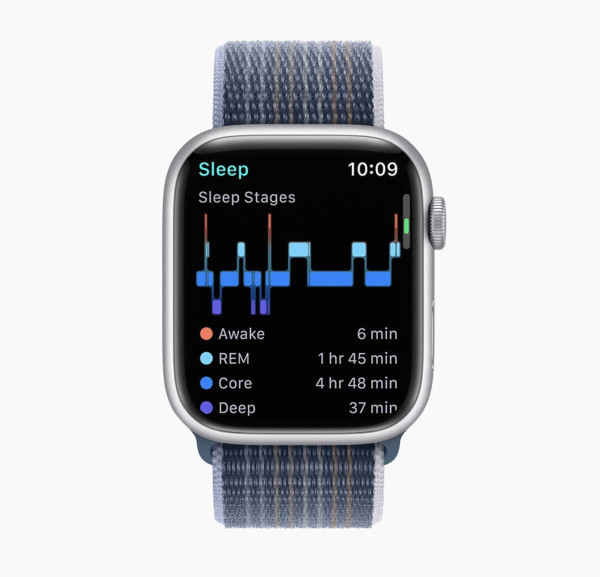 For iPhone users, the Apple Watch Series 8 is one of the best sleep tracking options available. The wearable is powered by Apple's latest WatchOS 9 software, which comes with advanced sleep features like estimations on the amount of time you spend in each of the important sleep stages - REM, Core, and Deep sleep.
Sleep tracker Apple Watch users can easily navigate to the Sleep section of the Health app on their iPhone to review their data. Users can view up to 6 months of their sleep schedule data, including how much time was spent in bed versus how much time was actually spent asleep each night. Apple also allows you to compare your heart rate and respiratory rate in relation to your sleep cycles.
Considering that well over 100 million people already use the Apple Watch for daily life, the device can be a convenient and affordable option to start tracking sleep. The only major drawback is that Apple Watch battery life doesn't last more than a day, so daytime wearers may need to be considerate of when they charge their device to ensure there is enough power to track their sleep throughout the night.
Best budget sleep tracker
Price: $79.95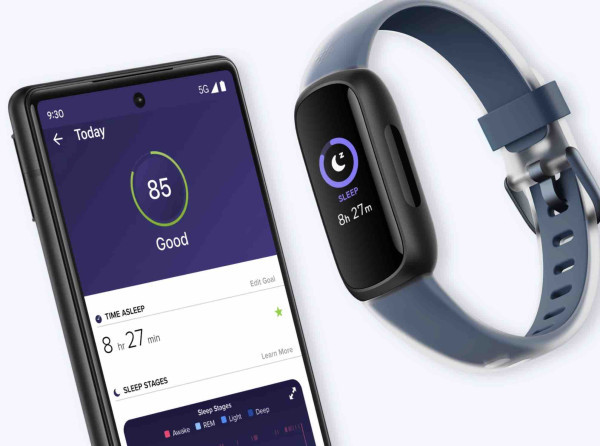 The Fitbit Inspire 3 is a lightweight wearable sleep tracker device for the wrist. Fitbit's sleep tracker has some unique features, like a Silent Alarm that gently vibrates to awaken the user and a Smart Wake function that triggers that alarm to go off, only once you are in an optimal sleep stage for waking.
Of course, this Fitbit sleep tracker also comes with standard metrics that are typical of other sleep tracking devices on the market, like sleep stage data, your sleep schedule, and an overall sleep score. However, you also get some advanced benefits like snoring detection and a personalized monthly analysis of your sleep to help you understand where improvements can be made.
Overall, this is the best Fitbit for sleep tracking and probably the best value-for-price of any sleep tracker on the market.
Best sleep tracker for those looking for an unobtrusive wearable device
Price: $299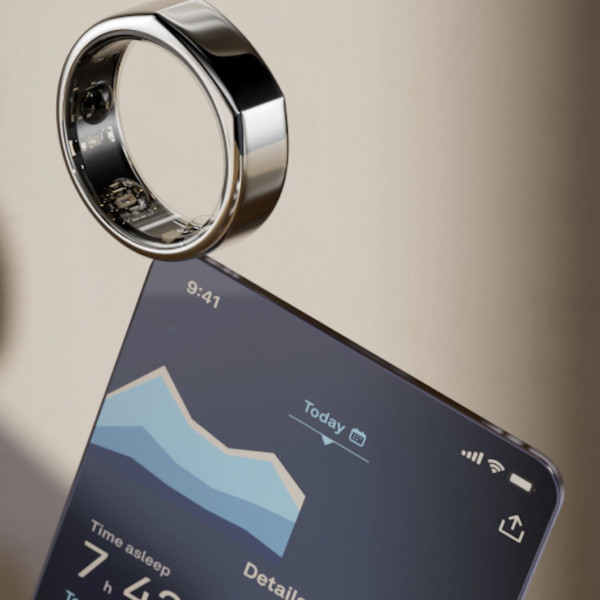 Many longevity enthusiasts looking to improve their sleep quality prefer the Oura Ring for its lightweight design, long lasting battery life of up to 7 days, and accurate sensors that can assess health aspects like heart rate, blood oxygen levels, and temperature.
Although the Oura Ring automatically comes with basic Sleep, Readiness, and Activity reports, users who want advanced insights about their health can subscribe to a monthly membership plan. The $5.99/month Oura Membership provides users with additional reports, including Workout Heart Rate Tracking to understand the relationship between workouts and sleep health, Restorative Time to see how daily relaxed states contribute to recovery, and Bedtime Guidance to receive wind down and bedtime recommendations based on your previous sleep history.
The Oura App even provides calendar views so you can assess how your sleeping patterns and key body metrics have changed over time, helping you make effective decisions about your health.
Best for external auditory stimulation to promote sleep
Price: $399.99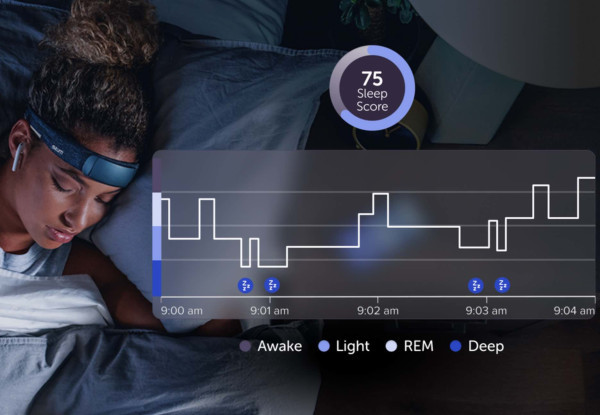 The Muse S headband is primarily marketed as a meditation aid, but its sleep tracking insights definitely aren't a secondary benefit of this powerful device. This lightweight sleep tracker fits comfortably on the head and is easily adjustable for the user's head circumference.
The Muse S uses electroencephalography (EEG) technology that touches directly to your forehead to record brainwave activity, so it's especially accurate compared to other devices on the market. Furthermore, a recent study conducted by Cambridge and other leading research institutions found that Muse's EGG sleep technology can actually improve sleep by up to 20%, according to the Pittsburgh Sleep Quality Index.
Some of the key sleep insights you can gain from using the Muse S include the amount of times you change sleep positions during the night, how well your brain rested during its deep sleep phase, and the amount of time it took to fall asleep. For those who benefit from audio stimuli, the Muse S also has a Digital Sleep Pill feature that can help you drift off to sleep through guided meditations that slowly decrease in volume as you fall asleep, and also help you quickly fall back asleep if you should wake during the night.
Best for sleep apnea detection
Price: $129.95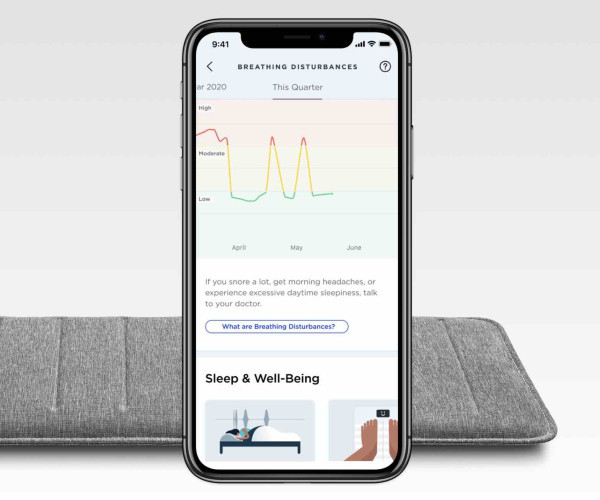 The Withings Sleep is an under-mattress sleep tracking mat that records and analyzes your health parameters in real time to deliver accurate sleep data. Unlike most other sleep trackers, the Withings device doesn't require physical contact with your body to record your sleep patterns, so it can be a great option for those who are sensitive to touch.
Withings Sleep uses proprietary technology and advanced sensors to track your breathing pattern, heart rate, and body movements throughout the night. This data is then sent directly to the Withings Health Mate app for easy viewing, which is available for both iOS and Android. The device also has some neat features, such as the ability to control smart-home enabled devices like lights or heating and cooling systems by simply getting in and out of bed.
However, what really sets the Withings Sleep apart from other sleep tracking devices is its medical-grade sleep apnea detection. The Withings Sleep has been clinically validated by the Conformite Europeenne (CE) to be considered a medical device for this purpose.
Conclusion
Sleep trackers, like epigenetic age tests, are just another tool in the arsenal of longevity enthusiasts striving to boost their long-term health. While at-home sleep trackers still can't compete with the accuracy of lab-based sleep testing, these devices are certainly suitable for helping the average person to understand and improve their sleeping habits. Beyond these devices, there are also a range of mobile apps that assess user sleep, like Crescent Health and Rise Science. No matter which sleep tracker you use, becoming more mindful of your sleep and its influence on your lifestyle quality serves to hold you more accountable to make the right choices around bedtime.
---
About the Author
Sign Up For Our Newsletter
Weekly insights into the future of longevity