---
Sleep Quality vs. Quantity: Which is Most Important?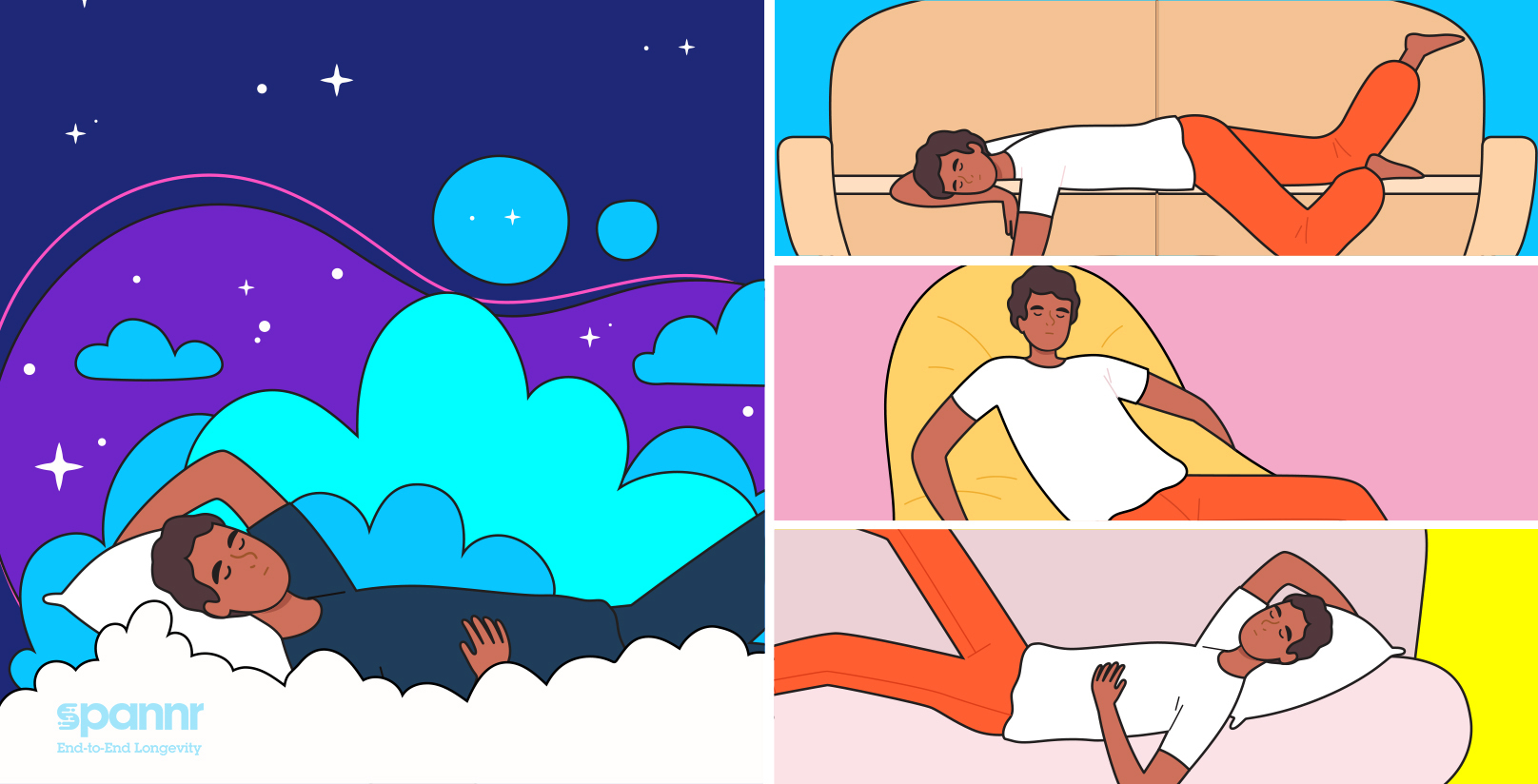 One day at the gym I co-owned, a new member approached my co-owner and me, frustrated with her inability to lose weight despite her best efforts. She monitored her diet and exercised six days a week, but nothing seemed to work. Calories in, calories out, right?
Pondering her situation, my co-owner inquired, "How many hours of sleep do you get a night?"
"Four."
In a moment of inspiration, he proposed a simple experiment: "Let's keep your diet and exercise routine the same. We won't alter your meals or add more workouts. I just want you to get one more hour of sleep a night. Just one."
The new member agreed, and within a week, she returned to the gym, ecstatic to report a five-pound weight loss – all from adding just an extra hour of sleep each night.
This experience opened my eyes to the profound impact sleep can have on our lives and served as a reminder of how important it is for our overall health. Yet, despite being well aware of its significance, many of us still struggle to prioritize sleep.
Why is it so difficult to take sleep seriously?
Perhaps it's because the significance of sleep is hard to quantify. Most of us judge our sleep quality based on our energy levels and performance the following day. If we manage to function adequately at work or in the gym after five or eight hours of sleep, we often dismiss the need for further attention to our sleep patterns.
However, as my experience at the gym demonstrated, sleep should not be viewed merely as a tool for optimizing our waking hours.
Instead, we should consider it a long-term investment in overall health. While the immediate benefits or drawbacks of our sleep habits might not be apparent, their long-term effects on our longevity certainly will be.
Sleep and Longevity
How exactly does sleep contribute to your overall health and longevity?
Sleep affects:
Growth and stress hormones
Immune system
Appetite
Breathing
Blood pressure
Cardiovascular health
Cognition
Waste clearance in the brain
Specifically, sleep repairs and renews all your tissues each night, regulates your metabolism, and determines how your body releases hormones.
Lack of sleep will negatively affect these processes, which can increase your risk of health problems. By minimizing the risk of health problems, you're effectively maximizing your lifespan and, in turn, your longevity. In fact, studies suggest that maintaining healthy sleep habits can even add up to five years to your life expectancy.
What does it mean to get good sleep? Is it simply getting eight hours? Not necessarily.
The quantity of sleep matters but the quality of it does as well.
Which one matters most? That's what we're here to address.
The Importance of Quantity
The standard sleep recommendation for adults is approximately 7 to 8 hours of sleep every night.
The standard recommendations are greater for teenagers, children, and babies, being nine, ten, and 16 hours respectively.
As far as older people go, ages 65 and up, recommended sleep durations are the same as adults.
If people don't get enough sleep, it can impact their health and longevity. Even just reducing your nightly sleep by two to three hours can increase your risk for:
Obesity
Diabetes
Cardiovascular disease
Immune function
Dementia
According to a 2021 study from the University of Paris, "persistent short sleep duration [less than 7 hours] at age 50, 60, and 70 compared to persistent normal sleep duration [at least 7 hours] was also associated with a 30% increased dementia risk." It's also been shown to potentially cause a buildup of beta-amyloid protein, which has long been believed to affect the brain's long-term memory.
Additionally, it's possible that an underlying problem may be impacting your sleep quality. For instance, inadequate sleep is associated with heart disease and obesity, but it's plausible that pre-existing heart disease and obesity could cause breathing difficulties such as sleep apnea, which could adversely impact your sleep and, consequently, your overall well-being and lifespan.
When it comes to sleep, if some is good, is more better?
No, as it turns out. Sleeping too much can also be detrimental to your health.
According to a French study conducted in 2014, sleeping for an extended period, defined as over 10 hours per night, was linked to psychiatric disorders and a higher body mass index (BMI). A 2019 study involving more than 30,000 individuals discovered that those who slept nine or more hours per night had a 23% higher stroke incidence than those who slept seven to eight hours per night. Additionally, those who slept over nine hours and napped for more than 90 minutes during the day had an 85% higher risk of stroke.
The Goldilocks approach is best when it comes to your sleep. In other words, striving for at least seven hours of sleep is beneficial, but you don't want to sleep more than eight, either.
The Importance of Quality
Now let's look at the other side of the equation – sleep quality.
Sleep quality refers to an individual's overall satisfaction with their sleep experience and has four essential attributes, including:
Sleep efficiency: Ratio of time asleep to time in bed
Sleep latency: How long it takes someone to fall asleep
Sleep duration: How long someone is asleep
Wake after sleep onset (WASO): How long someone is awake if they wake up in the middle of the night
To improve your health and overall longevity in terms of sleep, you want your sleep to be as efficient as possible, your sleep duration between 7-8 hours, and both your sleep latency and WASO low.
Another part of sleep quality involves the four stages of sleep: N1, N2, N3, and REM. Typically, a healthy night's rest will transition from phase to phase (from N1 to REM) and repeat this cycle four to five times in a given night.
N1: This stage is called "Light Sleep" and happens when someone first falls asleep. It occurs for one to five minutes at a time, consisting of 5% of overall sleep time.
N2: This stage is called "Deeper Sleep," and this is when your heart rate and body temperature start to drop. It lasts at least 25 minutes, consisting of 45% of overall sleep time.
N3: This stage is called "Slow-wave sleep (SWS)" and is considered the deepest stage of sleep, where it's difficult to wake people. During this stage, the body handles tissue repair, bone and muscle growth, and immune system strengthening. It makes up for 15-25% of overall sleep time.
REM: This stage is associated with dreaming. Whereas SWS takes care of the physical health of the body, REM is responsible for the brain – specifically, emotional processing, memory reconsolidation, learning, and creativity. It lasts anywhere from 10 minutes to an hour, and this type of sleep makes up for 20-25% of overall sleep time.
All phases are key to quality sleep, but even more, "a good night's sleep consists of four to five sleep cycles." That means that simply being in REM or non-REM sleep isn't as crucial to sleep health as the pattern of cycling through all stages four to five times in one night.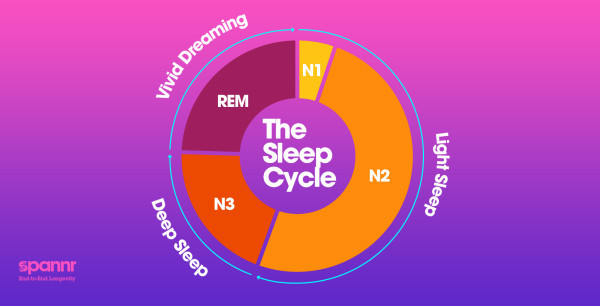 Additionally, there are other precursors to sleep quality, including age, circadian rhythm, body mass index, stress, room temperature, and device usage.
Quality vs. Quantity: The Results Are In
Both quantity and quality of sleep are important when it comes to keeping up with your sleep health. Studies show that both regular sleep patterns and maintenance of slow-wave sleep directly contribute to longevity.
However, if you were to compare the two, a number of studies show us that sleep quality wins out.
For example, based on a Japanese study conducted in 2021, it was concluded that sleep quality contributes to psychological and general health much more than just sleep quantity. In fact, it's the deep and restful sleep that's considered to be the fountain of youth for people in their old age.
That said, you don't want to throw the baby out with the bathwater and choose to prioritize one over the other. A balance of sleep quality and quantity is the overall key to sleep health.
Strategies to Improve Sleep Quantity & Quality
Whether you struggle with sleep or you feel you already get a great night's sleep, here are some strategies you can implement to instantly improve your sleep.
Set an alarm to go to sleep
You'd think an alarm is only needed to wake up, but by setting an alarm to go to sleep, you're enforcing a consistent wake and sleep schedule that is central to sleep hygiene.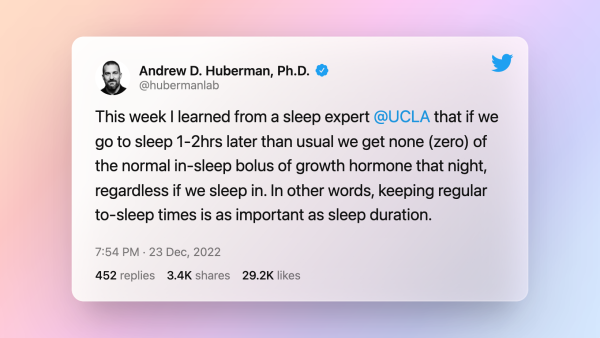 Take short naps throughout the day
That's right, you can show your boss that Spannr prescribed you with daily naps. That said, naps aren't to make up for a lack of sleep throughout the night, and you want to hit the sweet spot of 20 minutes each time you nap.
Exercise regularly
An overall recommended strategy for health and longevity, exercise can reduce sleep latency and improve your slow-wave sleep.
Eliminate bright lights in your bedroom and keep the temperature where it's not too hot or cold.
Avoid substances later in the day
Caffeine, nicotine, and alcohol can be disruptive to sleep, especially if consumed at the wrong time of day. Avoid caffeine within 8-10 hours of bedtime. Smoking, on the other hand, is a stimulant, so you'll want to stop smoking later in the day.
And as far as alcohol goes, it may put you to sleep easily, but it can drastically interfere with the quality of your sleep. Avoid drinking at night as much as possible.
Kick the sleep meds
Sleep aids (e.g. Benadryl, Ambien, and other over-the-counter or prescribed medication) fool you into thinking you're getting better sleep, when in reality, they detract from your overall sleep quality. There's an increased risk of mortality when using sleep medication, too, so better to wean yourself off them sooner than later.
Consider supplements
That said, there are natural supplements that can help with sleep. Here are a few to look into:
Melatonin
Magnesium
L-theanine
GABA
Glycine
Valerian root
Chamomile
Tryptophan
Gingko biloba
Experiment with trackers and tools
From recovery trackers you can wear to cooling mattresses, these all can help you measure the quality of your sleep or help you to dial it in even further. Depending on your budget, you can start with a Whoop or you can invest in an Eight Sleep mattress.

Whoop will help you gauge how much sleep you're getting in each stage, so you can make tweaks necessary to improve each phase. A mattress such as an Eight Sleep mattress can help regulate your body temperature throughout the night, especially if you tend to run naturally cold or hot.
---
In this article, we put to rest that getting eight hours of sleep is enough. The quality of your sleep is also important to your health and longevity, if not more important than the amount of sleep you're getting.
Of all the biohacking tips and tricks you can experiment with to increase your lifespan, prioritize your sleep before anything else.
---
About the Author
Sign Up For Our Newsletter
Weekly insights into the future of longevity