Spannr
/
Insights
/
The Impact of Scientific Advisory Boards on Longevity Biotech Startups: Opportunities and Challenges
---
The Impact of Scientific Advisory Boards on Longevity Biotech Startups: Opportunities and Challenges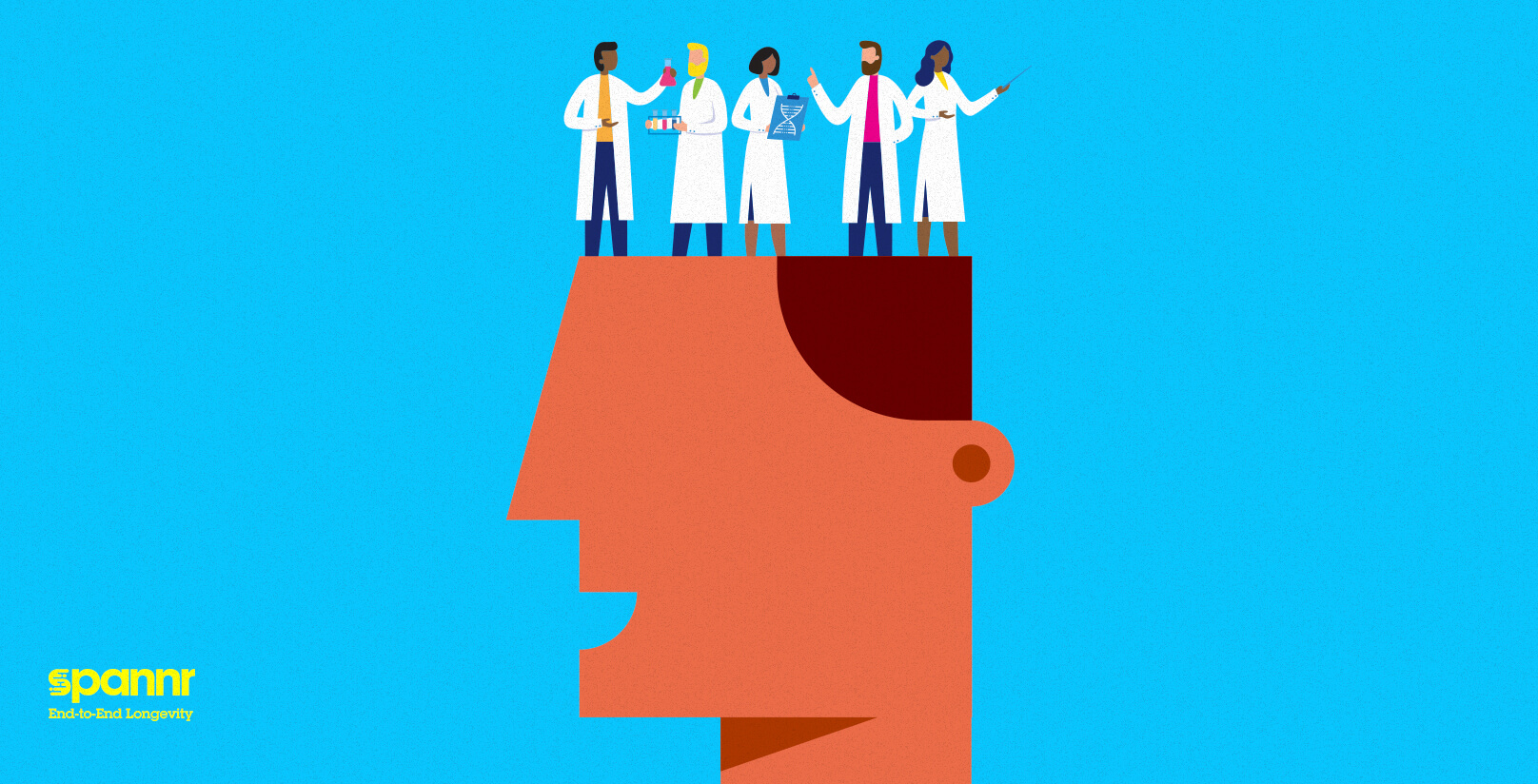 Why do longevity biotech startups showcase a public board of advisors, while tech startups often shy away from it?
Though having a board of advisors in tech startups can be seen as a red flag due to concerns like distracting from product value, overdependence on advisors, and decreased relevance of market knowledge, longevity biotech startups appear to embrace Scientific Advisory Boards (SAB) as a strategic asset.
This difference prompts several key questions:
How do longevity companies compensate their advisors and ensure alignment with the company's mission?
Why do certain prominent figures serve as advisors for multiple startups?
Can these advisors effectively contribute to startups while simultaneously focusing on their scientific work?
In this article, we will explore the formation, purpose, and advantages of SABs within the context of longevity biotech startups.
By the end, we aim to provide founders with the insights necessary to decide whether assembling an SAB is right for them, or why they might want to consider advising startups themselves.
What is a Scientific Advisory Board?
A Scientific Advisory Board (SAB) is a group of experts from various scientific and medical disciplines that provides guidance and advice to an organization, often in the biotechnology or pharmaceutical realm.
The SAB's role typically includes evaluating the scientific merit of projects, assessing research progress, and offering strategic input on research priorities. Beyond the technical guidance they provide, these advisors also often present an opinion to funding agencies and investors, thereby lending a level of support to emerging scientific programs led by less established teams. They can also make strategic introductions to investment and company partners.
Why Do Longevity Biotech Startups Need a SAB?
In the context of longevity biotech companies, one might assume that having fancy SAB faces who rarely contribute any meaningful time to the company might seem like smoke and mirrors – you either have promising data, or you do not.
Top-tier granting agencies, Venture Capitals (VCs), and pharmas should ultimately only care about data, right?
Unfortunately, everyone from the lay public to VCs are susceptible to biases and often rely on mental shortcuts to expedite their decision-making process. A prestigious Nobel laureate on a board may be just one such shortcut. However, this is ultimately a manner of human psychology. The most successful teams possess both solid data and a strong brand, which naturally attracts the involvement of great advisors.
With that in mind, let's review why an early-stage longevity biotech startup might actually benefit from the use of an SAB:
Signaling. Longevity has a long history of hype and influencer-based snake oil sales. As a result, establishing a reputable SAB can serve as a credibility signal to VCs, collaborators, and the media that the company is serious and grounded in expertise. Within larger consensus-based organizations, this can also be a safety net for decisions if things go wrong (e.g. "Bob Langer, one of just nine Institute Professors at MIT thought this was a good idea – how could I be expected to see the holes he missed?").


Funding. Biotech has a long history of pedigreed gatekeeping via top academic institutions, Nobel laureates, and a network of closely aligned VC firms. By including advisors from well-established networks who have a history of association with successful companies, founders can feel more confident in their venture's potential for success and ability to raise capital. Additionally, grant reviewers tend to value projects with prominent scientists, so having a good SAB might help secure funding, by providing letters of support or signing on as key personnel for the project.


Research. A well-managed SAB can offer significant research advantages to founders. Benefits may include guidance on experimental design, insightful scientific feedback, access to academic facilities at reduced or no cost, and potential co-authorship on research papers. These experts have likely earned their reputations through exceptional knowledge and skills in fields related to the startup's focus. Most importantly, if the board is aligned on research plans, founders can rely on its expertise to avoid costly mistakes.


Introductions. Access to an advisor's network through introductions is important. Many VCs won't talk to startups without an intro from someone they trust or who is reputable. SAB members can also help obtain speaker slots for conferences and access to committees, consortia, working groups, etc.


Hype. When investors have "heard of'' a startup or notice that it is generating buzz, they may reach out or express a willingness to engage. This attention can also lead to other opportunities, such as invitations for the founders to participate at related events that open further doors and eventually result in investor meetings. While each founder needs to build their own reputation, during the early stages, association to successful advisors in the same space can serve as some "news" to share before data starts to roll in.
How SAB Members Are Compensated
SAB members are usually compensated with stock and/or hourly pay with a variable time commitment that generally falls within a few hours per month. Some of the more established SAB members may also have larger organizations behind them to help generate preliminary data and research.
One important piece of advice for longevity biotech founders: when including an SAB member, it is crucial to invest time and effort in building the relationship and utilizing their expertise. Investors often inquire about how advisors contribute to the company, and advisors who are solely namesakes can raise a significant red flag.
Some academic institutions regulate the involvement of their employees, so founders have to spend more time (getting through bureaucracy) and/or money (sharing compensation with the institution) to persuade a distinguished person to join the board. Some institutions (usually European) fully prohibit their personnel from receiving payments from startups or industry enterprises. But potential advisors still might be persuaded to join the board pro bono if the founders can spark their interest.
Another way to persuade a scientist to join the SAB is the promise of future value. The value usually comes by way of involvement in the lab as contractors or collaborators once the founders raise the next round of funding. This approach requires trust and rapport between the founders and the scientist.
Founders can also explore some creative tactics to cut down on costs, such as inviting ambitious postdocs and PhD students to join the SAB (typically as junior consultants) pro bono or at very low rates. They usually need to build an impressive curriculum vitae (CV) for career advancement and are quite happy to be featured on the website of a promising new startup while providing valuable work in exchange.
Other Conflicts Of Interest To Be Wary Of
Certainly, there can be conflicts of interest when an SAB member serves on multiple boards or is involved with competing projects.
Typically, a balanced mix of key opinion leaders (KOLs), connectors, and those with specific expertise (i.e. has previously brought drugs to market, successfully navigated the IND process and the FDA) is optimal. As the startup matures, academic scientists can be replaced with more key industry figures.
And yes, SABs can also slow down a startup. For example, if you are relying on them to speak with investors as proof of your legitimacy yet they don't have the time or capacity to take the meetings in a timely window, this may cause delays at best. These issues can especially arise with SAB members who are academics, as they tend to move at a slower speed than those working in the private sector.
Final Thoughts
As founders think about constructing a SAB, they should consider all of the upcoming scientific challenges and recruit experts who have successfully worked in those areas. For longevity biotech, this may include cell and in vivo assay development, expertise in specific mechanisms or pathways, commercialization, deal-making, and company building.
Securing funding, as many in the industry are well aware of, is another crucial aspect of a startup's success. As more tech-focused individuals enter the biotech space, key philosophical differences will emerge between new era VCs and traditional biotech VCs, which can affect a founder's approach to fundraising and formation of an SAB.
For instance, Y Combinator requests founders' Twitter handles but not their CVs, indicating a preference for communication skills and audience-building abilities over academic or professional experience. Conversely, East Coast VCs, who make up a large portion of biotech funding, prioritize factors such as PhD mentors and publication histories.
Understanding the preferences and expectations of different types of VCs can help founders tailor their pitch and strategy to attract the right investors. While traditional biotech VCs prioritize peer-reviewed research and grant funding history of founders and advisors, the emerging techbio VCs move at a different pace, looking toward founders who can build in public, iterate on cutting-edge science, and steer public opinion via direct engagement on social media, video, and presentation stages.
There is a growing ecosystem of collaborations and grass-roots science happening on Twitter and private Slack communities like Longevity Biotech Fellowship and Longevity Global.
If the trend continues, one can see feedback flywheels emerging where exits fund the next wave of angel investments as has been so crucial to Silicon Valley tech growth.
What will be interesting to see is whether future SABs will be constructed with academics, influencers, or a hybrid thereof, and how this might influence a startup's ability to secure funding from different types of VCs.
---
About the Author
Sign Up For Our Newsletter
Weekly insights into the future of longevity