---
Dior: A New & Legitimate Force in Longevity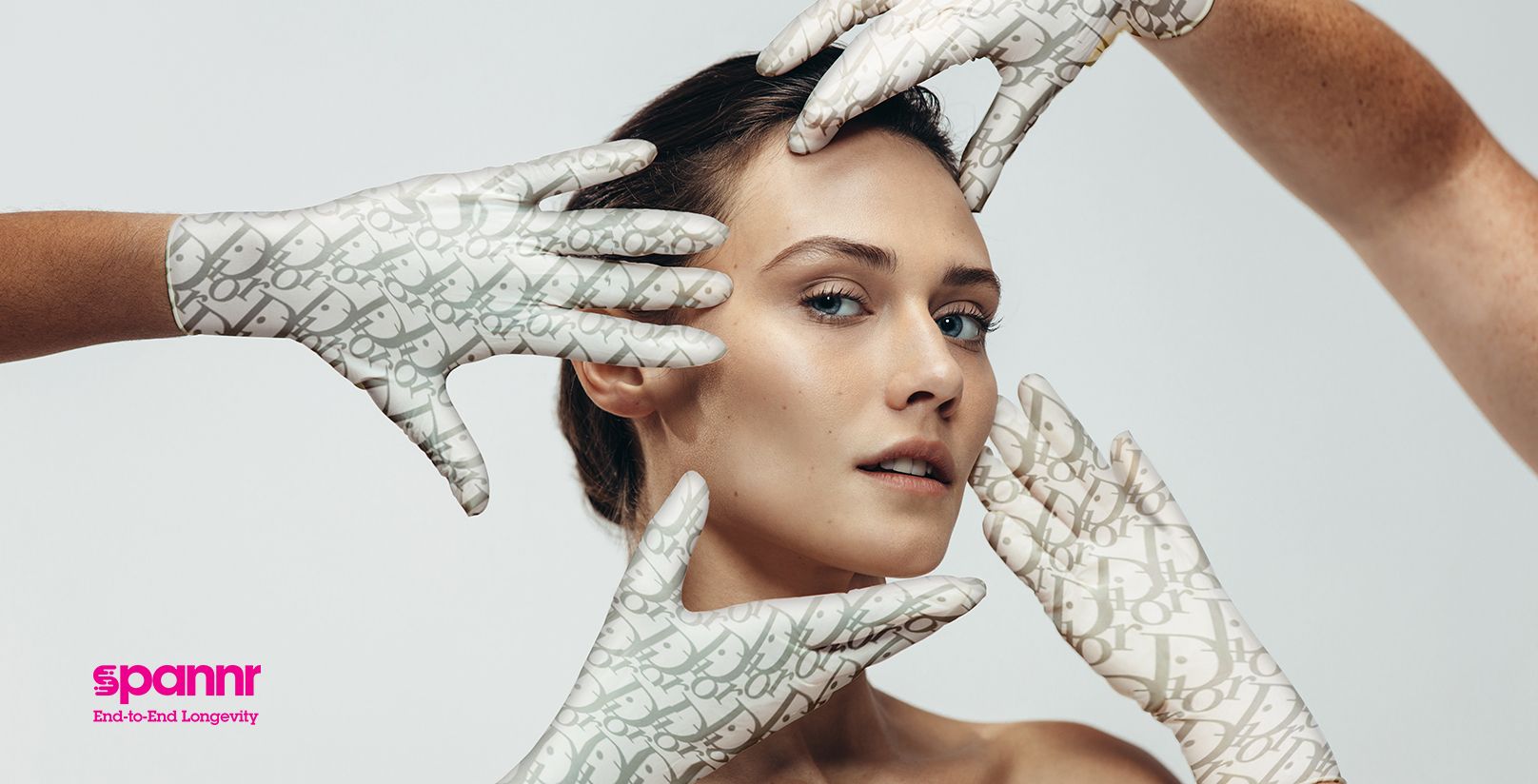 Dior, the world-renowned luxury fashion house brand, has announced an initiative to delve into the science of aging, with a focus on developing innovative skincare products.
And this is no ordinary beauty brand's anti-aging hype – Dior is taking a serious, geroscience-focused approach that is worth paying attention to.
A Cut Above the Rest
Typically, when a beauty brand announces an anti-aging venture, it's easy to dismiss it as another marketing gimmick. However, Dior is breaking the mold by committing to a geroscience-focused collaboration, establishing its platform, Dior Science, as a legitimate force in the longevity space.
Dior Science's Mission and Collaboration
Dior Science's mission is to pioneer the future of skincare by harnessing the power of recent geroscience initiatives and exploring the potential of major cutting-edge technological innovations, including AI and Machine Learning.
To achieve this, the company has assembled an accomplished and diverse scientific board, including 18 collaborators with expertise in various fields, such as hormonal decline, aging psychology, cellular senescence, loss of proteostasis, and telomere attrition.
Notable names include:
David Furman, Director of the 1000 Immunomes Project
Daisy Robinton, Director of Women's Health at Cambrian Biopharma and Co-founder & CEO of Oviva Therapeutics
Kelvin Davies, distinguished Professor at Emeritus of Gerontology, Molecular & Computational Biology, and Biochemistry & Molecular Medicine at USC Leonard Davis
Vadim Gladyshev, Professor of Medicine, Harvard Medical School, and Director of Redox Medicine
Nicola Neretti, Associate Professor of Molecular Biology, Cell Biology and Biochemistry, Institute for Brain & Neural Systems, Brown University
Vittorio Sebastiano, Associate Professor of Obstetrics and Gynecology, Member of the Institute for Stem Cell Biology and Regenerative Medicine, Stanford University
Nancy Etcoff, Assistant Professor, Harvard Medical School, Director of the Program in Aesthetics and Well-Being, Massachusetts General Hospital
Anabelle Decottignies, FNRS Research Fellow, de Duve Institute, Catholic University of Louvain, Professor, UCLouvain
This interdisciplinary team ensures that Dior Science stays at the forefront of skincare and anti-aging research. As stated in a company announcement:
"These experts are all globally recognized in fundamental sciences, with a specialist in each of the 12 cellular hallmarks of aging; in human sciences, with sociologists and psychologists specializing in the impact of age from a societal perspective; as well as in floral science and appearance science."
The Scientific Advisory Board will define research strategies, oversee scientific programs, and ensure the quality of the scientific content generated by the platform. With the guidance of the board's internationally renowned experts, Dior Science aims to develop groundbreaking skincare solutions based on the latest scientific advancements.
The Skin as a Target for Anti-Aging Interventions
Focusing on the skin for anti-aging interventions makes sense from both a scientific and commercial perspective.
Skin, for starters, is often considered the lowest-risk aging symptom to target initially. There are several reasons for this:
Accessibility: The skin is the largest and most visible organ in the human body, making it relatively easier to study and treat than internal organs.
Non-invasive treatment options: Many skin treatments can be applied topically, avoiding the need for invasive procedures or systemic treatments that could carry more risks and side effects.
Early signs of aging: Skin aging is often the first visible sign of the aging process, with wrinkles, age spots, and loss of elasticity appearing as people get older.
Moreover, existing research in dermatology provides a wealth of knowledge that can be built upon.
Ultimately, targeting skin aging allows Dior Science to develop innovative skincare products with visible results. This could greatly contribute to the broader understanding of the aging process and help people maintain healthier, more youthful skin.
Ring Up Another Billionaire
At the helm of this venture is Bernard Arnault, the CEO of LVMH, Dior's parent company, who was recently named the richest person on the planet.
Critics might argue that a billionaire's involvement in the longevity industry is driven by selfish motives, but we consider Arnault's entry into the space far more significant than that.
With a reputation as one of the best M&A executives in history, Arnault has an uncanny ability to identify and capitalize on trends.
His involvement in the longevity space, if anything, should signal a growing consumer interest and market potential, ultimately benefiting the industry as a whole.
Putting It All Together
Dior's foray into the longevity industry signifies a positive step forward in the fight against aging.
As more major brands potentially follow Dior's example, the perception around longevity research might change, leading to increased funding and public interest.
While numerous challenges are ahead, such as the clinical trial process and overcoming societal misperceptions around aging, this collaboration demonstrates the growing recognition of geroscience's potential impact on our lives.
---
About the Author
Sign Up For Our Newsletter
Weekly insights into the future of longevity