Spannr
/
Insights
/
Life Extension Ventures: A New Longevity-Focused Fund Bridging Together Climate, Software, and Science
---
Life Extension Ventures: A New Longevity-Focused Fund Bridging Together Climate, Software, and Science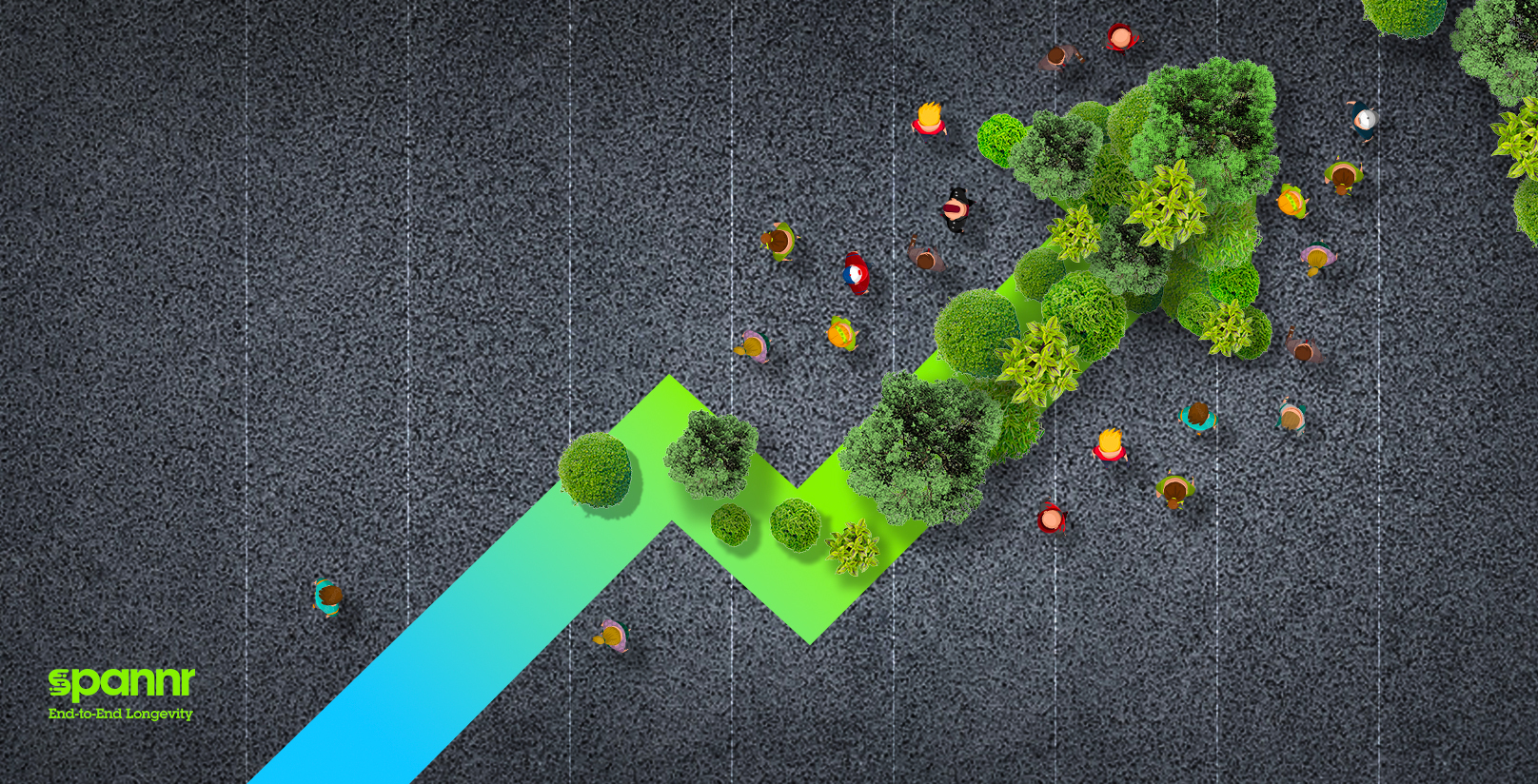 While attending a longevity-themed event earlier this summer, we quickly noticed something was different.
For the past several years, when it came to gatherings focused on the fields of longevity and aging, the rooms were filled with researchers, gerontologists, and medical experts spanning all fields of science.
This makes sense as the concepts of cellular rejuvenation, autophagy, and senescence – to name a few – are what you'd likely find on the slides of a PhD Biology of Aging classroom lecture.
So, upon discovering that we were sitting next to Silicon Valley-esque tech professionals with past careers at Google, Microsoft, and Apple – we came to a subtle yet striking revelation.
Our main observation from the event, amongst many other takeaways, was that the field of longevity was on the verge of ushering in an entirely new group – the skilled software developers and data engineers that make up today's world of high-flying tech.
And with this week's launch of Life Extension Ventures, that notion seems to be quickly coming to fruition.
Introducing Life Extension Ventures
Life Extension Ventures (also called LifeX Ventures) is a New York-based venture capital firm that came out stealth this past week, boasting $100 million in its coffers.
Life Extension Ventures is a new $100 million fund that is focused on life extension for "people and planet."

The fund has yet to make an investment, but the founders previous portfolio includes @MitraBiotech @DeepCell_Inc @Particle_Health and more…https://t.co/FrINQoHRnE

— Spannr (@spannr_) August 22, 2022
The announcement marks one of the largest longevity-focused VC funds to have launched in 2022.
Scanning their website, you'll find that Life Extension Ventures has a mission to "transform the future for people and the planet."
Saving the planet… extending life… 
Either of these would be an audacious enough goal. But Life Extension Ventures is looking to solve both. How they plan on doing this, on the other hand, is where things get interesting.
So let's take a closer look.
Where Software Meets Science
By funding "where software meets science," the fund is looking to back startups that are not only helping humans live longer, healthier lives but also those that are helping to keep the planet a place where we longer-living humans would want to live.
To briefly touch on the matter, it's difficult to imagine an overpopulated world positively impacting our climate. And with average life expectancy climbing, the second-order effects on Earth's health – and all that remains unknown – could be substantial.
Supporting those pushing the limits on life extension with the caveat of taking an ethical and moral stand on our planet's health is certainly a refreshing stance for both new investors and consumers alike.
That said, if there's one market on which we should expect Life Extension Ventures to harp, it wouldn't necessarily be the preclinical biotechnology companies we often see coming out of stealth. 
Instead, Life Extension Ventures appears to be more focused on backing entrepreneurs and startups leveraging software and data engineering.
But don't just take our word for it.
According to the fund's investment thesis:
"Software and data have reinvented many industries bringing benefits to society and creating new category defining multibillion dollar companies; and now is the turn of climate, biology and health."
To add, in a recent interview with TechCrunch, Co-Founder Dr. Inaki Berenguer said:
"We are going to focus on the software and data-driven companies in this category. Most of the entrepreneurs that we are going to back are not the typical biologist in a lab doing experiments.

They are going to simulate experiments, they are going to analyze that data. They're going to, for instance, commercialize using API's within marketplaces. So it's very similar to what happened with the internet 20 years ago."
In other words, Life Extension Ventures aims to back the infrastructure that accelerates innovations in longevity biotech. Think SaaS, data platforms and networks, automation, Web3/DAOs, payments, collaborative tools, APIs, and so forth for those unfamiliar.
Having expertise in all of these fields, let alone scientific research, would be impressive.
But the team behind Life Extension Ventures seems well equipped for the challenge.
Building Blocks
The founding team of Life Extension Ventures includes Dr. Inaki Berenguer and Dr. Amol Sarva. 
Berenguer was previously the founder of and CEO of Pixable, which was acquired for around $30 million from SingTel (SGD), and CoverWallet, which raised more than $60 million and was ultimately acquired by Aon.
Sarva is the cofounder of multiple companies. These include Virgin Mobile USA; Peek, which raised $12 million and was acquired by Bharti SoftBank; Halo Neuroscience which raised $10 million and was acquired by competitor Flow; and Knotel, which raised $350 million and was acquired by Newmark (NMRK) in 2021.
Fittingly, Sarva also studied cognitive science at Stanford and Columbia.
There is no debate that Berenguer and Sarva have extensive experience in the tech world. They have founded or invested in dozens of companies that have gone on to have successful exits. 
But how much expertise they have in longevity and climate remains to be seen.
Considering that the fund has yet to deploy capital and make any initial investment, we cannot explore how this crossover would work in practice. 
The fund's website boasts past longevity-related investments that the two founders have made individually, such as Deepcell, GlycanAge, Galatea Bio, Particle Health, Mable, and many others.
Time will tell if Life Extension Ventures will directly impact the field of longevity, the exhaustive drug discovery and development process, and life extension in general. But the potential seems promising.
Tie some fresh funding to the potential network effect this can have on onboarding thousands of tech-savvy workers into the field of longevity, and it's fair to say that this will be an exciting development in the years to come.
---
About the Author
Sign Up For Our Newsletter
Weekly insights into the future of longevity