---
Longevity Doctors: Who They Are, How They're Certified, & How to Assess Them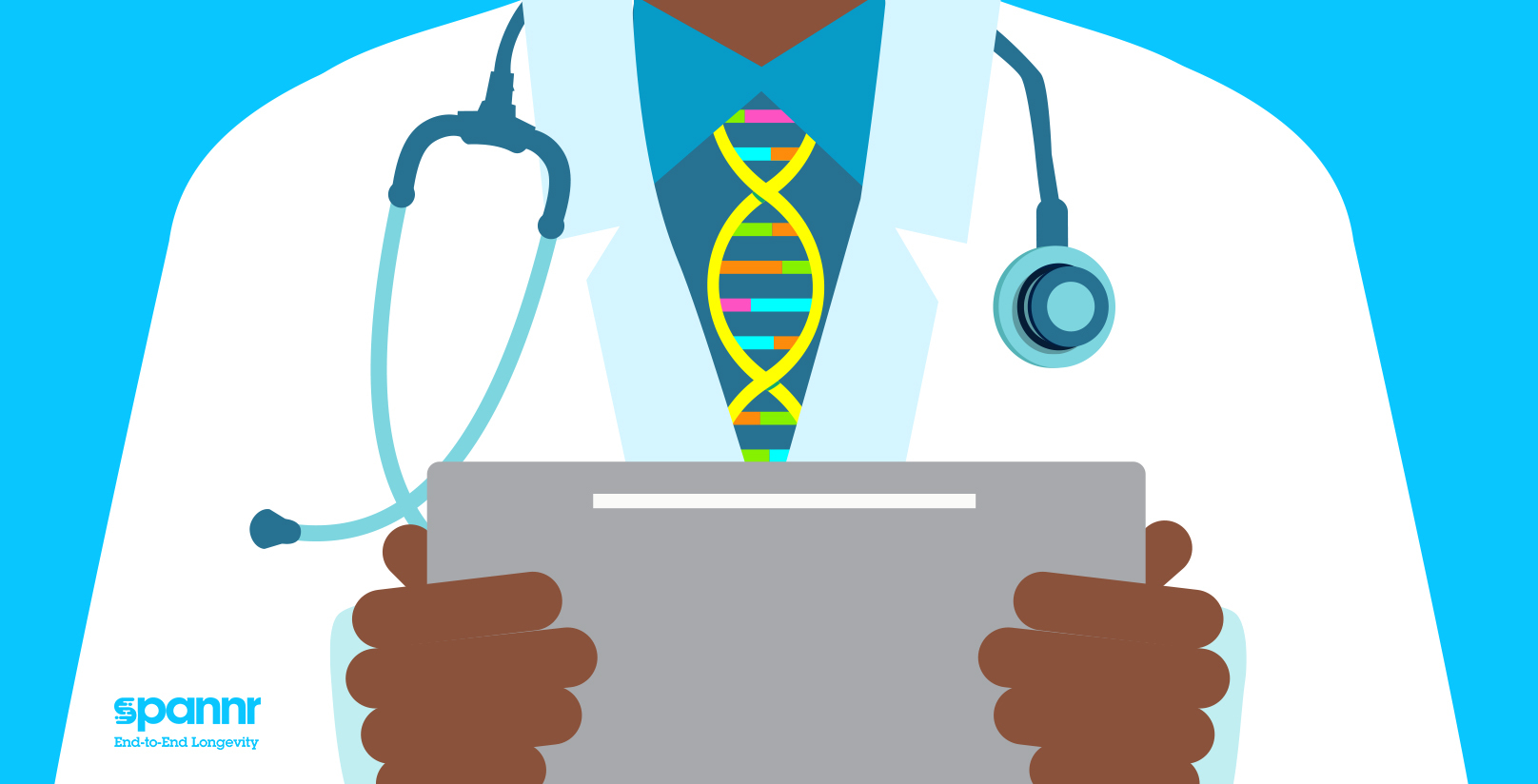 Despite the doom and gloom in the news of social security running out for seniors, almost 70% of Americans want to live to 100.
That's a surprising ambition, especially considering the chances of living to 100 is one out of 5,000.
In case math isn't your forte, you have a significantly lower chance to live to 100 than you do getting into Harvard.
With the majority of Americans wanting to live longer, what resources do they have available for achieving that goal?
You would think when it comes to medicine, the answer would be: consult your physician.
However, people are finding this to not be the case, which is why if you want to increase your longevity, you might want to visit a longevity doctor.
Now, why is that?
Why can't people simply go to their primary care provider for recommendations on how to significantly improve their healthspan and lifespan?
Strangely enough, the answer lies in the simple definition of what a doctor is.
According to the Bureau of Labor Statistics, "Physicians and surgeons diagnose and treat injuries or illnesses and address health maintenance."
Wikipedia echoes this, "A physician, medical practitioner, medical doctor, or simply doctor, is a health professional who practices medicine, which is concerned with promoting, maintaining or restoring health through the study, diagnosis, prognosis and treatment of disease, injury, and other physical and mental impairments."
According to these definitions, there are two realms doctors concern themselves with: the treatment of disease and the maintenance of health.
Nowhere does it mention the improvement or extension of health or life.
Although a bit tongue-in-cheek, it is interesting that the textbook definition of a doctor succinctly describes the challenge we're facing today, as more people search for ways to promote their healthspan and extend their lifespan.
The transition from the treatment of disease (traditional healthcare) to preventative healthcare, promotion of wellness, and life extension seems to be in its infancy.
Because the focus on healthspan and longevity is somewhat new, it's still in many ways a fragmented industry. Whereas the path to become a doctor is very regimented and rigorous, the path to become a longevity professional, whether it's a longevity coach or a longevity doctor, is less clear and standardized.
What is a Longevity Doctor?
Longevity doctors are certified doctors who focus on longevity as a specialty.
You may or may not have heard of the term longevity doctor specifically, but there are other related terms that you have likely heard of before:
There are nuances that distinguish one approach from another; however, the focus of these specialty doctors is to treat the whole person and to heal the root causes of an illness, not to simply treat the symptoms.
Dr. Tenesha Wards, DC, ACN, the Founder and Medical Director of Infinity Wellness Center in Austin, TX, agrees, "Longevity doctor is just the new, trendy word. I would say 18 years ago when I started my practice, the buzzword was holistic, and that changed to integrative medicine. Now, it's turned into functional medicine. Honestly, all of it is trying to get the body to function at its best. It's largely the same thing."
Are Longevity Doctors Certified?
As of now, there isn't anything that legally prevents a doctor from calling him or herself a longevity doctor.
Typically, once a practicing physician has undergone a rigorous medical education process, he or she will go further by becoming board-certified in a specific specialty, which demonstrates the highest level of formal accreditation within that specialty.
Currently, the American Academy of Anti-Aging Medicine (A4M) offers the American Board of Anti-Aging/Regenerative Medicine (ABAARM) as a board-certification program for individuals with medical degrees. Although this is the most common and most related board-certification available to doctors within the longevity and anti-aging industry, it is by no means required for a doctor to market themselves and practice as a longevity doctor.
Because of the lack of standardization, physicians have come together to formulate a longevity curriculum for doctors. Doctors can take longevity courses that are CME (Continuing Medical Education) accredited at the Longevity Education Hub. These courses teach medical professionals how to incorporate evidence-based anti-aging research into their practice.
Outside of longevity continuing education, because many longevity doctors market themselves as one of the specialists above, they may have related boards or certifications:
As there are many educational and accreditation programs out there with varying degrees of eligibility requirements, this list is by no means exhaustive. However, this gives you an idea of the types of certifications, boards, or schools you may come across when researching longevity doctors.
Do You Need a Longevity Coach or a Longevity Doctor?
Depending on your health needs, you may be looking between a longevity coach and a longevity doctor. What are the differences, and how do you know if you need one or the other?
A longevity coach is a health or wellness professional that focuses on lifestyle choices that can promote a longer and healthier life.
On the other hand, a longevity doctor is a medical professional with a medical degree who helps individuals optimize their health and well-being to also promote a longer and healthier life.
Generally speaking, health coaches don't prescribe medication, interpret lab results, or diagnose clients in the way doctors do. Coaches are very effective in providing wellness guidance and helping clients to make positive health changes; however, doctors are the only ones that can practice medicine.
Wards explains, "Someone can book with a health coach in our practice… if they already know their condition, they're already diagnosed, they have a plan, and they're fixing it with food, lifestyle changes, or activity.
"If they're still a 'medical mystery,' they're being told all their labs look fine and their doctor doesn't know what's causing it, that's when you need a functional medicine doctor to dig in and run the functional labs, which are different from your traditional labs.
"I would want to know what we're dealing with before referring someone to a health coach."
If you're looking to make simple tweaks to your diet or lifestyle, with no significant medical issues you're looking to resolve, a longevity coach may be sufficient for you. However, if you're dealing with a set of symptoms with no clear understanding of what you're struggling with, you'll want to find a longevity doctor who can test and diagnose your ailments properly.
What to Look For in a Longevity Doctor?
When evaluating one longevity doctor from another, what should you look for when choosing a longevity doctor?
Here are six things you can assess:
Certifications: Does the longevity doctor have any relevant certifications or professional experience related to their involvement and expertise in the anti-aging industry? This may point to their given specialty or area of expertise. These are by no means required, but they will help shed light on what a doctor has taken the time to specialize in.


Expertise: Many longevity doctors specialize in certain ailments, which end up becoming part of their expertise. These should be listed on their website, and you may also find this information in the about page for the doctor. They may share a story in their biography about the medical issues they've had the most experience with personally or in treating.


Consultation: How thorough is the initial consultation with the doctor? How much are they asking about your diet, lifestyle, and overall life? The initial consultation will tell you a lot, not just about how comprehensive the questions are, but also whether or not you can see yourself working with this doctor.


Labs: How comprehensive are the labs? Some labs may be limited to a small number of markers, whereas other doctors may choose to have you perform multiple labs with over 100 markers so they can better understand the whole picture of your health.


Process: What happens after you take your labs? Does the doctor have another conversation with you to review the results and provide recommendations? Some doctors may simply send you a video review without scheduling another conversation with you, so it's important to understand what a doctor's process is, as it varies widely from doctor to doctor.


Testimonials: With the personalized experience you're bound to have with a longevity doctor, the best way to know what your experience will be like is to read the testimonials on the doctor's website and other review platforms if applicable (e.g. Google listing, Yelp, Facebook).
Wards says that the relationship you have with your doctor is the most important thing to assess, since working with a functional medicine or longevity doctor is a very individualized and personal journey.
"Most people come to us by word of mouth. A lot of it is going to be testimonials. Many of our clients have come in saying they read our website and our blog, and they thought to themselves, 'Oh my gosh, that's me.' It's all about the partnership. Just make sure you get along and resonate with that person because you're going to work really closely with them and it has to be a good fit."
You should also read: Longevity Coaches: Who Are They and What Do They Do?
---
About the Author
Sign Up For Our Newsletter
Weekly insights into the future of longevity