---
LSD: A Longevity Panacea or Pipedream?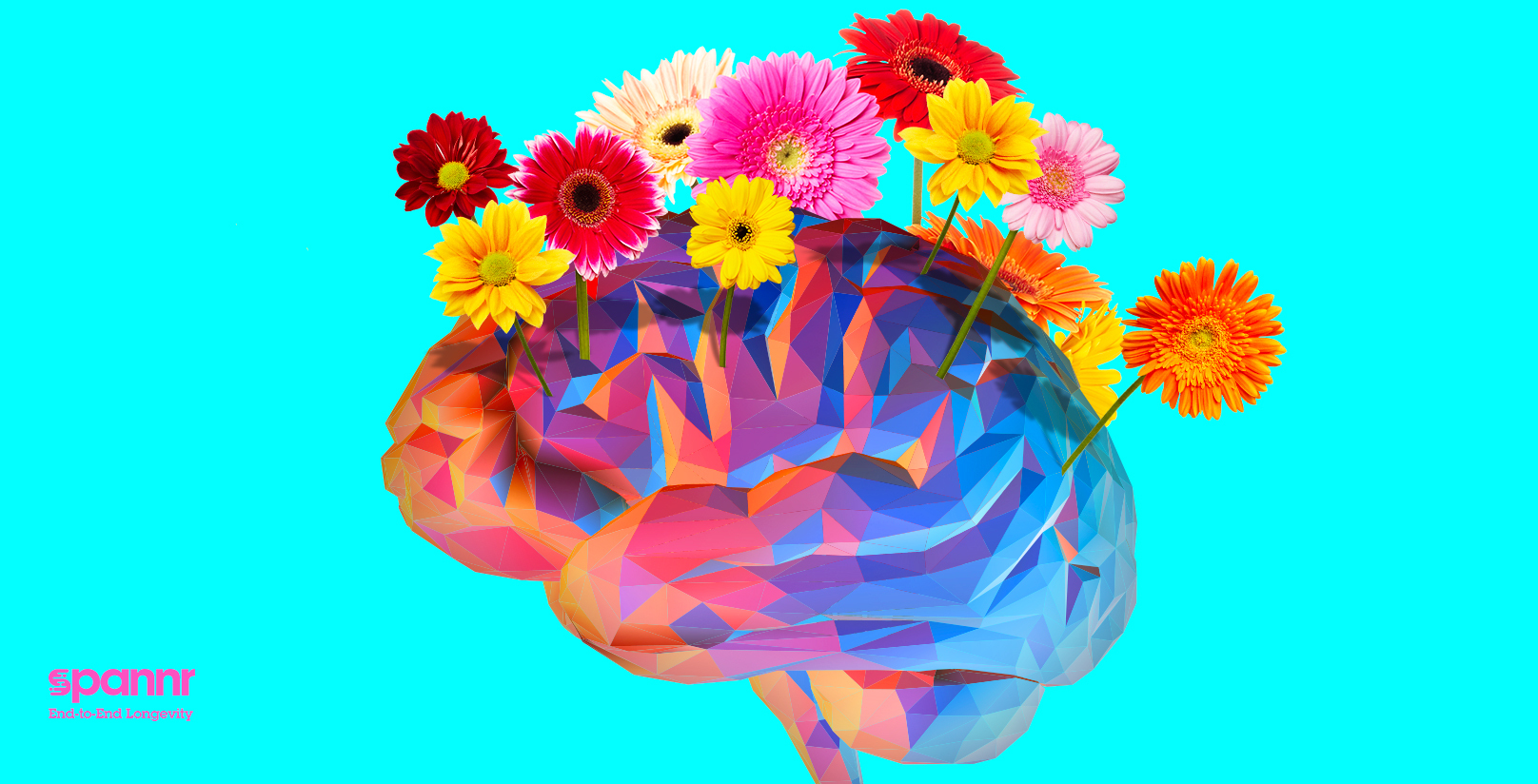 "With LSD, suddenly you're more conscious, you have more energy, you have more vitality, [but] you have to learn to ride it. It's a skill, a discipline… as anything that can bring about a powerful change, it can be dangerous to the psyche, so it has to be taken with great knowledge."

– Amanda Feilding, Forbes
LSD has had a sordid history.
In the 1960s, LSD exploded in popularity and fueled the countercultural revolution – for the beat generation and freedom-searching hippies alike.
Right before that, the CIA experimented with it in their quest for mind control. (Inadvertently turning it into the popular recreational drug it became known for.)
The slogan "sex, drugs, and rock 'n' roll" came specifically from this era, with LSD leading the charge.
What many people don't know about LSD is that upon its initial discovery, it had a brief moment where it was recognized for its capacity to treat anxiety.
However, once LSD made its way from its birthplace in Switzerland to the US, that esteemed position quickly devolved into a path through "torture rooms, brothels, drug dens, assassination attempts, and drug experiments on unwilling subjects."
Recently? LSD has undergone quite a facelift.
From MAPS leading the way in psychedelic research, Amanda Feilding tirelessly working to reform the drug policy in the UK, and tech startup CEOs using it to access their inner genius (Steve Jobs isn't the only one), LSD is in the middle of a "rebrand."
Rightfully so…
No longer just a recreational drug passed out at raves, LSD is now being seriously studied not only for its potential to treat anxiety, but for its ability to combat aging and all the ailments that contribute to aging.
In short: We are lucky to witness LSD's renaissance.
Because LSD, and psychedelics as a whole, has real potential to disrupt the longevity and mental health space.
Tackling Age-Related Diseases
The fight against neurodegenerative diseases, such as Alzheimer's disease, Parkinson's disease, and Huntington's disease, is a large part of the longevity effort today.
Whereas there's currently no treatment to stop or prevent these diseases, psychedelics, of all things, show real promise.
First, it's important to understand how these neurodegenerative diseases occur. They are caused when neurons are injured and connections between these neurons start to break down.
There's a receptor in the brain (5-HT2A receptor) that plays a key role in cortical neuron health, and it's this exact receptor that gets activated by psychedelics.
Additionally, activation of these receptors can spur mitochondrial biogenesis, which can prevent the oxidative stress that is characteristic of many neurodegenerative diseases.
The research is still being conducted. However, the ability of psychedelics to improve neuroplasticity, induce synaptogenesis, and reduce inflammation warrants further studies.
Cutting Edge Microdosing Trials
In fact, Eleusis, a life science company based in London and New York which was recently acquired by Beckley Psytech, hopes to capitalize on LSD's anti-inflammatory potential by researching whether microdosing the drug can prevent the progression of Alzheimer's at its earliest detectable stage.
The company has already conducted an initial trial that resulted in no ill effects from the sub-perceptual doses. Now that they have the reassuring safety data they need to move forward, the next phase of the trials will study the effects of microdosing LSD on slowing the progression of Alzheimer's.
But Wait, There's More
In addition to being a potentially promising solution for neurodegenerative diseases, LSD is also part of the effort to tackle cardiometabolic diseases, specifically heart disease and diabetes.
How?
Research suggests psychedelics can decrease risk factors associated with cardiometabolic disease and increase the healthy lifestyle changes that help prevent it. Specifically, psychedelics:
Encourage healthy lifestyle changes (e.g., improved diet, increased exercise, lower use of tobacco and alcohol)
Improve mental health conditions associated with cardiometabolic diseases
Contain anti-inflammatory and immunomodulatory properties
Lower the odds of being overweight and having hypertension, both risk factors for cardiometabolic disease
No Really, There's Even More
Cardiometabolic and neurodegenerative diseases don't even begin to cover other diseases caused by inflammation, such as cancer and autoimmune diseases.
Overall, psychedelics have been shown to alter signaling pathways involved in inflammation, cellular proliferation, and cell survival. With its anti-inflammatory and immunomodulatory properties, psychedelics offer promising treatment modalities in the therapy of various diseases including autoimmune and chronic inflammatory conditions, infections, and cancer.
"Exercise and eat your veggies"
Longevity isn't just about getting ahead of age-related illnesses.
Many of us innately know that 75% of a person's lifespan is determined by lifestyle choices, and a large part of lifestyle choices are the ones we avoid – namely alcohol and smoking.
LSD, specifically, has been strongly shown to treat alcoholism. Although researchers aren't exactly sure how, they think it has to start with LSD's ability to weaken reinforced brain connections and dynamics.
LSD can also help people quit smoking. Although the scientific connection here is also not entirely clear, what was consistent among participants' survey results is that a change in life priorities and values, inspired by psychedelics, was the biggest psychological factor in smoking cessation and reduction.
The "Countess of the Psychedelic Renaissance" herself, Amanda Feilding, was able to quit smoking cold turkey through the careful use of LSD.
The Biggest Risk Factor of All
We tend to assume the biggest threats to our longevity are the ailments we can see: smoker's lung, obesity, or alcoholic liver, as a few examples.
Sadly, mental health wins this race.
The mental health space, monopolized by pharmaceutical companies peddling questionably effective anti-depressants that only tackle symptoms of mental health issues – not the root issues – have finally met a worthy adversary in psychedelics.
When LSD-assisted psychotherapy was conducted on patients with anxiety associated with life-threatening diseases, these evaluations showed patients had greater "access to emotions, confrontation of previously unknown anxieties, worries, resources and intense emotional peak experiences à la Maslow as major psychological working mechanisms."
These experiences ultimately enabled the patients to restructure their sense of trust, situational understanding, habits, and world view.
How does it work?
LSD, and other psychedelics, act on the brain by binding to serotonin receptors. These receptors "elicit a number of biological responses, which can alter brain activity and ultimately, behavior" and are thought to be the main reason why LSD produces changes in perception.
Additionally, LSD can lower activity in another part of the brain called the default mode network, which governs our sense of self, or in other words, our ego. By taking this network offline, your sense of self dissolves and it contributes to new connections temporarily forming in the brain.
These new connections lead to "new insights, new perspectives, and new ways of looking at world."
All this is to say LSD is a strong contender as the new anti-depressant.
Panacea… Or Pipedream?
Only time will tell whether LSD is a cure-all for many of our longevity-related ailments or not, but the momentum and cultural shifts we're seeing are promising.
Like any new technology, the world underwent an initial period of villainizing it and discovering the many ways to improperly use it before being able to see its potential as a force for good.
As Feilding put it, the fact that LSD has been criminalized by the federal government, "is an example, in a way, of man's madness. [...] There are these incredible compounds that synergize amazingly well with the human body and can be used to have incredibly positive results. And what do we do? We criminalize it."
Feilding, who founded the Beckley Foundation, also runs a cutting-edge research program that will join the other companies and organizations in longevity research by discovering "how these extraordinary compounds can perhaps also be valuable in the treatment and prevention of neurological disorders such as Alzheimer's and Parkinson's, as well as extending healthy longevity, and increasing creativity and wellbeing in the healthy."
If that doesn't sound like a panacea to you, really, what would?
---
Sign Up For Our Newsletter
Weekly insights into the future of longevity