---
Squeeze In the Years: Compression Therapy for a Longer Life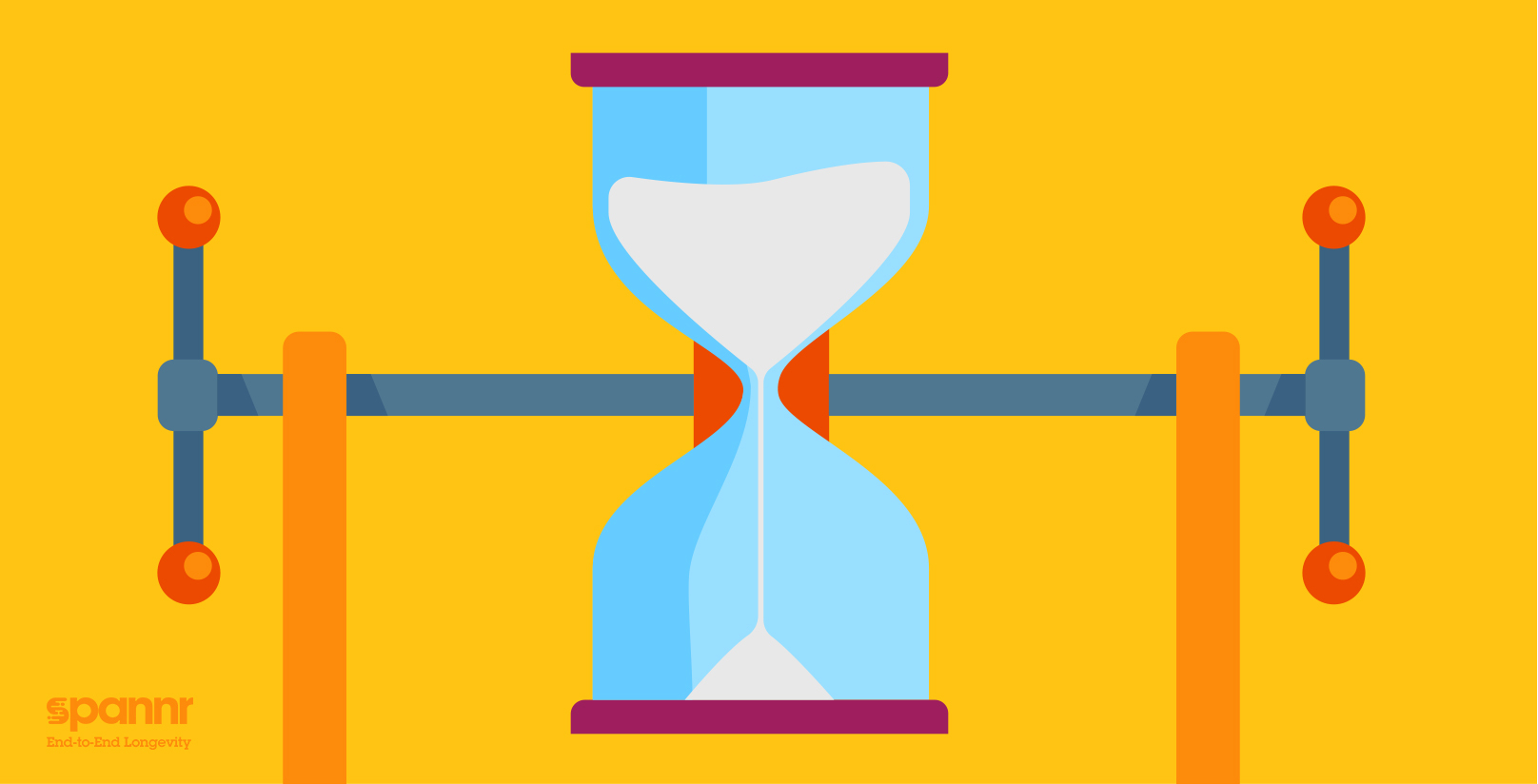 To understand compression therapy, first think of the phrase "motion is lotion."
People often say this when referring to the benefits of exercise. Simply moving your body is a great way to keep it "lubricated," as a lot of stiffness results from a sedentary lifestyle.
However, motion for health is so much more than physical exercise. Our bodies work 24/7 to move things in, out, and through our various organs and systems, all in a grand effort to keep us at peak health and performance.
Think of the simple analogy of a car and a fuel tank. You fill a car with clean fuel, and the car uses that fuel to run. However, a lot of things can get in the way of even that seemingly simple process. Maybe the fuel isn't that clean and filters get clogged. Maybe you've started to use clean fuel, but there's gunk at the bottom of the tank that needs to be drained.
Similarly, our bodies have the lymphatic system. This system is a network of organs, vessels, and tissues that help to move lymph (a watery fluid in our bodies) through lymph nodes to filter out waste products and return back into our bloodstream. Although not as heralded as our immune system, our lymphatic system is responsible for protecting us from infection and destroys old or abnormal cells our bodies don't need.
Our lymphatic system is our internal "sewer system."
So how do we take care of our lymphatic system?
By keeping it moving. The more efficient our lymphatic system is at moving lymph throughout our body (and draining it when necessary), the more optimally our bodies run and the stronger our immune response is.
One way to keep the lymphatic system moving is compression therapy.
What is compression therapy and how does it work?
Compression therapy is the use of controlled pressure on various parts of our bodies (commonly your legs, arms, and hips) to increase blood flow in those parts and also improve blood circulation. It can sometimes be synonymous with lymphatic drainage, compression massage, lymphatic massage, pressure therapy, or pneumatic compression therapy.
Although manual lymphatic drainage has been around since the 1930s, more devices and applications of this type of therapy have been discovered since then.
It is frequently used in a clinical setting to resolve issues that deal with poor blood circulation. However, even athletes and those generally interested in their health and wellness have found a number of benefits from using compression therapy.
Some forms of lymphatic or compression therapy can be done manually, like a massage. But compression therapy is typically conducted by using different devices on the body with varying degrees of pressure to move around fluids that would otherwise be stagnant.
Compression therapy can support your veins, decrease swelling in your extremities (caused by a buildup of lymphatic fluid), and promote a number of benefits that result from improved blood circulation. By squeezing parts of your body, compression therapy can return blood to your heart, move lymphatic fluid around lymph vessels, and prevent either blood or lymph from pooling or swelling in one area.
Types of compression therapy
There are many types of devices and applications within compression therapy – some for medical purposes and some for health improvement purposes. It often depends on what benefits you're looking to achieve.
Compression devices generally fall into three categories:
Compression stockings
Bandages and wraps
Inflatable devices
There are various degrees of pressure these devices fall under:
Low (less than 20 mmHg)
Medium (20 to 30 mmHg)
High (greater than 30 mmHg)
You can find compression devices with a low pressure rating over-the-counter, but devices with a medium or high pressure generally require a prescription.
You'll find inflatable devices for specific parts of the body, typically the legs, arms, or hips, but you can also find full body compression suits, as well.
Considered the gold standard in compression, NormaTec Pulse technology takes compression therapy to the next level. Instead of just squeezing, this technology uses precisely timed pulse, gradient hold, and distal release to mimic the benefits of massage therapy. NormaTec can enhance blood flow, increase flexibility, and improve range of motion in the lower extremities more than other compression therapy devices on the market.
How is compression therapy related to longevity?
Compression therapy helps to improve the circulatory system and lymphatic system. When someone has poor circulation, this can lead to cardiovascular failure, stroke, and other complications. When the lymphatic system isn't working properly, it won't rid the body of toxins or adequately support the immune system. All these negative effects can decrease longevity.
In fact, the lymphatic system is considered by some to be the "secret river of longevity." It carries immune cells that battle diseases such as cancer.
Is that to say compression therapy is the key to cure cancer?
Not at all, but compression therapy is one of many modalities that can help our bodies move and circulate the way they need to for optimal health.
What are the benefits of compression therapy?
Compression therapy can:
Alleviate conditions due to poor blood or lymph circulation (chronic venous insufficiency, varicose veins, swelling of lower extremities, orthostatic hypotension)
Heal ulcers and wounds
Prevent deep vein thrombosis (DVT)
Increase flexibility and range of motion
Decrease muscle fatigue and pain
Reduce inflammation and swelling
Reduce pain and soreness after a workout
Provide relief from arthritis
What can I expect in a session?
You can find a place that offers compression therapy by searching for a wellness studio near you such as Restore Hyper Wellness or CryoFit.
The entire treatment typically takes anywhere from 30-60 minutes, and you can expect a similar experience to having a relaxing massage. You'll feel applied pressure wherever the device is placed on your body.
Customers starting with compression therapy typically get it done two to three times a week. However, depending on the conditions you're dealing with or the benefits you're looking to obtain, you may want to do compression therapy daily.
One session will generally cost you $30-$40, but that price may vary if you decide to get a membership.
Overall, compression therapy promotes lymph and blood circulation throughout your body. Although this improved circulation provides the benefits we covered above, compression therapy as a whole supports your general health and immune system, which can help to keep age-related diseases at bay.
As with any health modality, it's recommended to utilize compression therapy alongside other healthy habits in your longevity toolkit.
---
About the Author
Sign Up For Our Newsletter
Weekly insights into the future of longevity