---
Spannr Longevity Stock Index Review: Q3 2022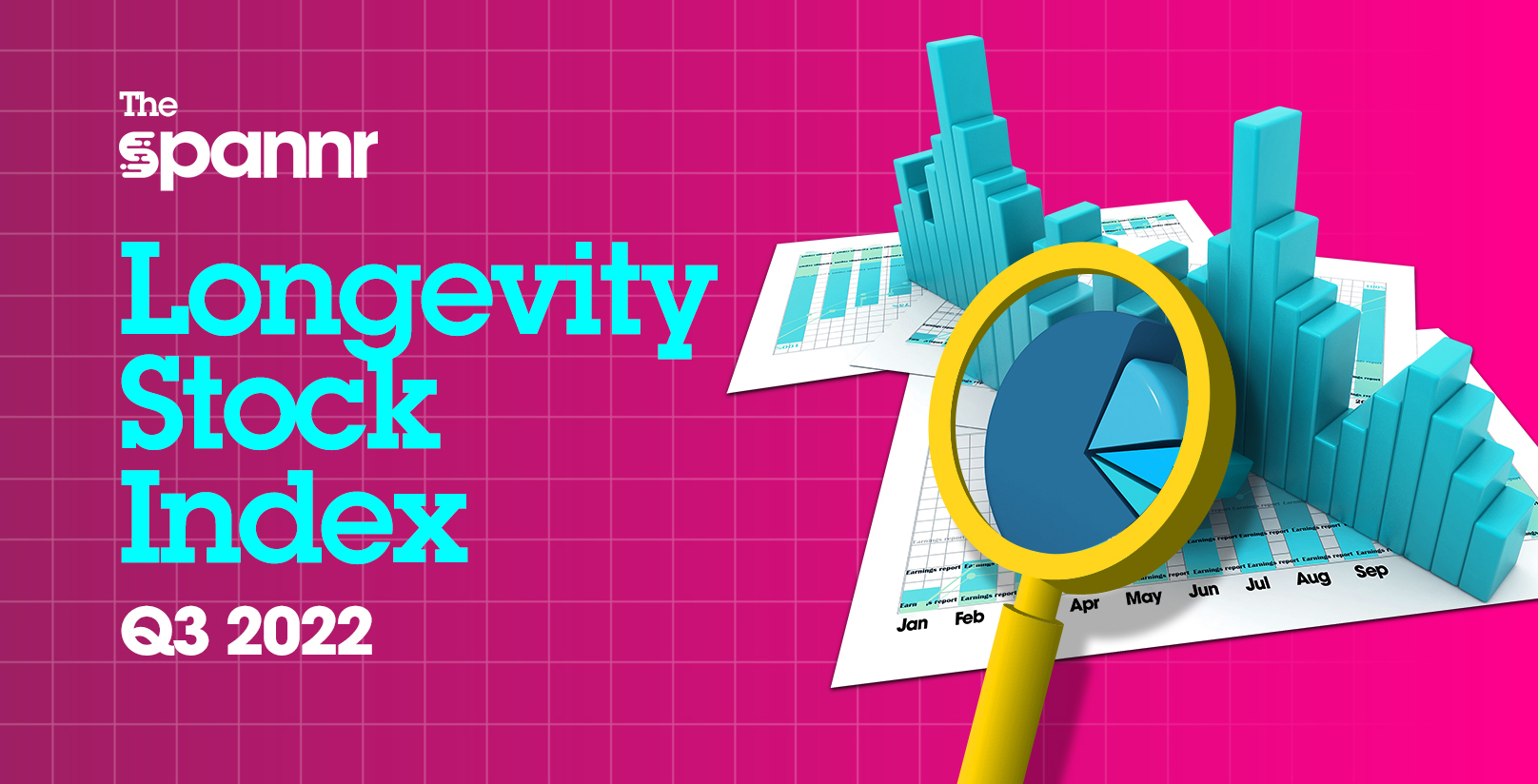 Earlier this year, we launched the Spannr Longevity Stock Index, the first index of its kind allowing users to comprehensively track the entire public longevity market in real-time.
With one full quarter (Q3 2022; July-September) in the books, having just launched in May 2022, we now get the chance to take a step back and observe how our index of longevity stocks performed in comparison to the overall market and relatable biotech ETFs.
Today we'll also explore the best and worst performers from the previous quarter and introduce you to the newly added index constituents given our inaugural quarterly rebalance, which took place today on October 3, 2022.
Q3 2022 Longevity Stock Index Performance
On Friday, September 30, 2022, the Spannr Longevity Stock Index closed at a price of $124.18, marking the end of what turned out to be an outstanding quarter in terms of performance.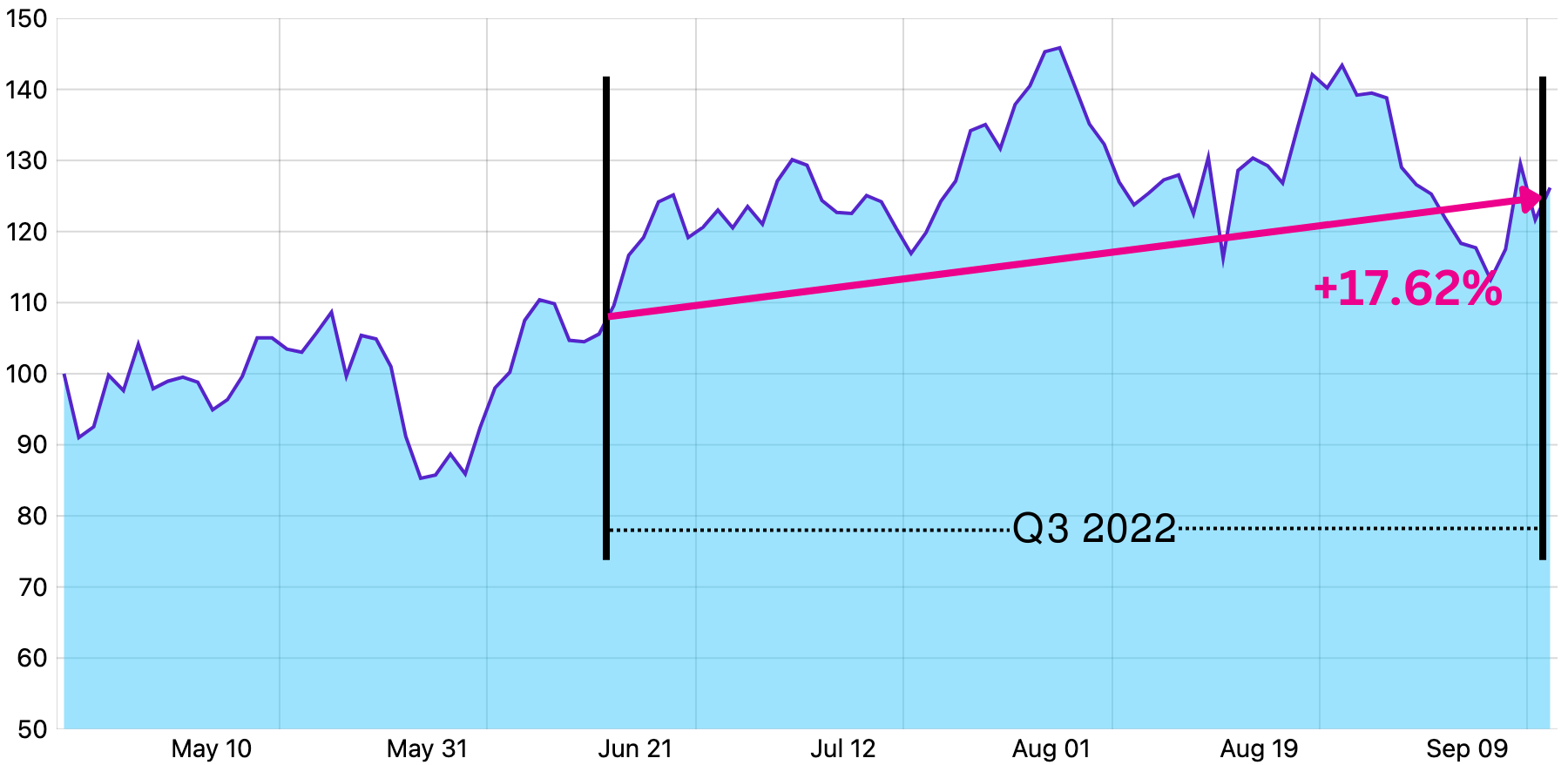 In Q3 2022, the index gained 17.62% – an impressive return given today's macroeconomic environment. For context, the S&P500 and NASDAQ fell -5.28% and -4.11%, respectively, over the same time period.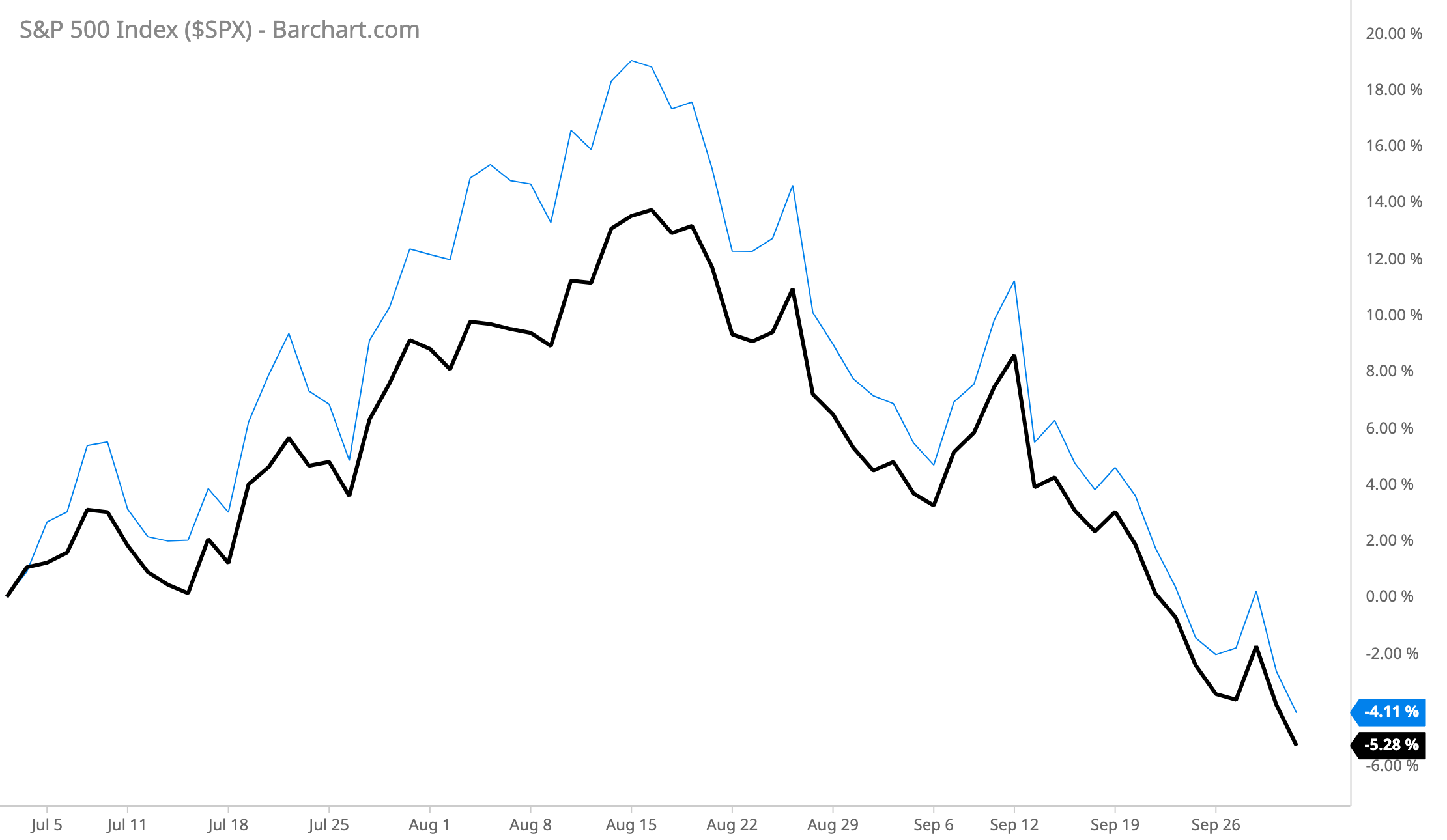 Taking it one step further, now let's compare the performances of some of the more relatable biotech ETFs in the market, including SPDR S&P Biotech ETF (XBI), NASDAQ Biotechnology Index (NBI), ARK Genomic Revolution ETF (ARKG).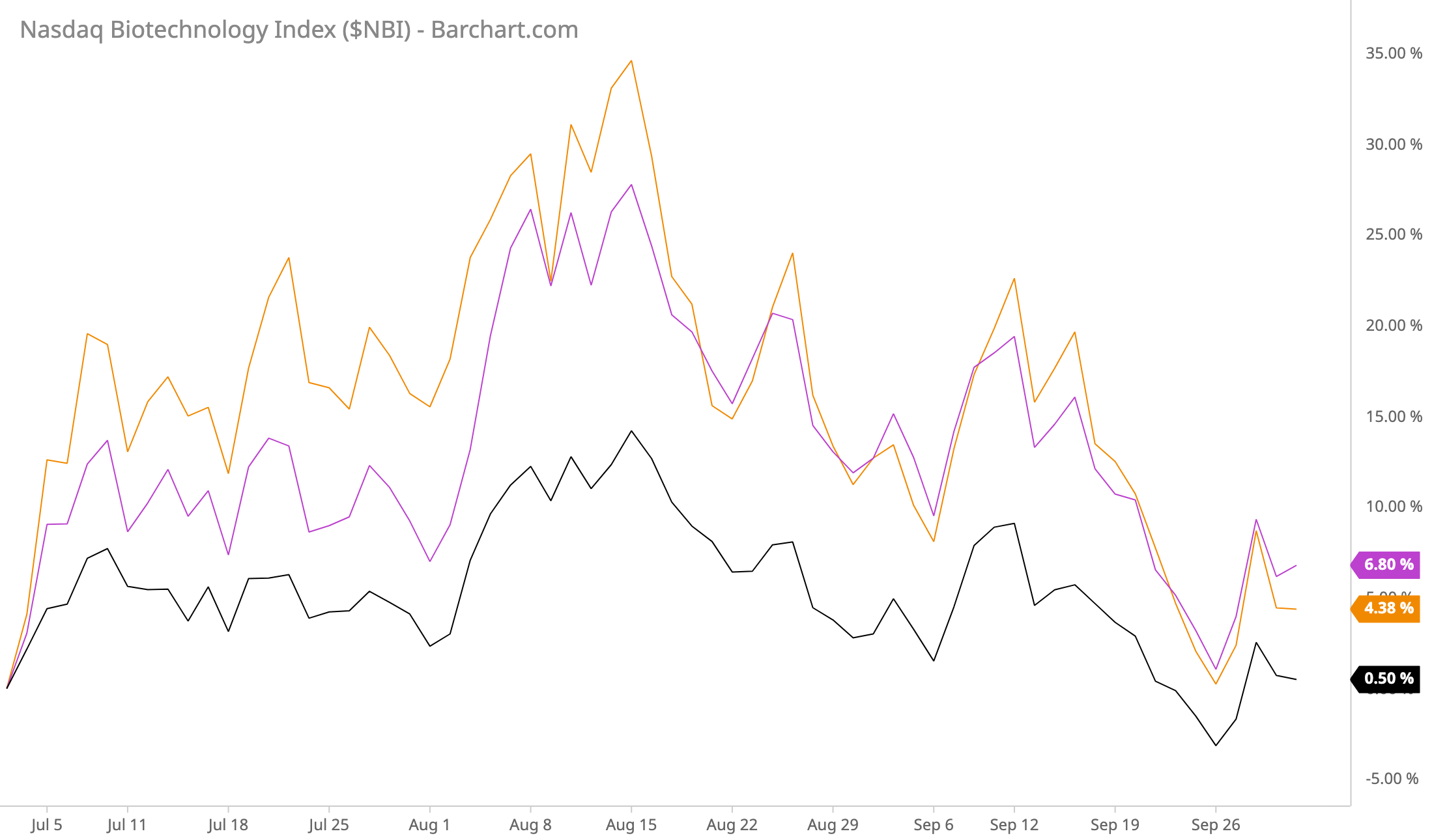 Putting it all together, our batch of longevity stocks fared much better than not only the overall market, but even outperformed some of the more popular ETFs containing relatable/innovative small-cap biotech companies.


As a reminder, it is important to note that our Longevity Stock Index is weighted by market capitalization. This differs from ETFs such as SPDR's S&P Biotech ETF (XBI), which uses an equal weighting index methodology.
If we were to equally weigh the ~30 stocks that make up our index, the aggregate performance for Q3 2022 would only be 3.84%, which is much more on par with the above-mentioned ETFs.
Best Performers:
Worst Performers:
Spannr Adds Four New Companies to its Index
We are excited to add four new companies to the Spannr Longevity Stock Index. Changes to the index have been made effective today, on October 3, 2022.
When we first launched in May 2022, the index only comprised 26 companies. With today's update, the index now boasts a total of 29 publicly traded organizations.
Stealth Biotherapeutics (MITO) was the only constituent removed this quarter as the company signed a definitive agreement to go private later this year.
Continue reading to learn a bit more about our latest additions to the index.
Ticker: FOXO
IPO Date: September 2022 (via SPAC)
Location: Minneapolis, MN, United States
About: On face value, FOXO Technologies might look like any other company selling life insurance – specifically other InsurTech companies. But brewing underneath the surface, FOXO is working on technology that they believe will help modernize the way the life insurance industry underwrites and sells products. The company plans on doing this by simplifying the underwriting process with a saliva-based epigenetic test. Read more here >>
Ticker: MAIA
IPO Date: July 2022
Location: Chicago, IL, United States
About: MAIA Biotechnology, Inc. is a targeted therapy, immuno-oncology company focused on the development and commercialization of potential first-in-class drugs with novel mechanisms of action that are intended to meaningfully improve and extend the lives of people with cancer. MAIA's lead program is THIO, a potential cancer telomere targeting agent in clinical development for the treatment of telomerase-positive cancer cells.
Ticker: HCWB
IPO Date: July 2021
Location: Miramar, FL, United States
About: HCW Biologics is a clinical-stage biopharmaceutical company focused on discovering and developing novel immunotherapies to lengthen healthspan by disrupting the link between chronic, low-grade inflammation, and age-related diseases, such as cancer, cardiovascular diseases, diabetes, neurodegenerative diseases, and autoimmune diseases. The company is developing its TOBI™ (Tissue factOr-Based fusIon) discovery platform to generate designer, novel multi-functional fusion molecules with immunotherapeutic properties.
Ticker: BPTS
IPO Date: February 2021
Location: Paris, France
About: Biophytis is a clinical-stage biotechnology company specializing in the development of therapeutics that are aimed at slowing the degenerative processes associated with aging and improving functional outcomes for patients suffering from age-related diseases, including severe respiratory failure in patients suffering from COVID-19.
---
About the Author
Sign Up For Our Newsletter
Weekly insights into the future of longevity