---
AgeRate: Encouraging Freedom Through Health Optimization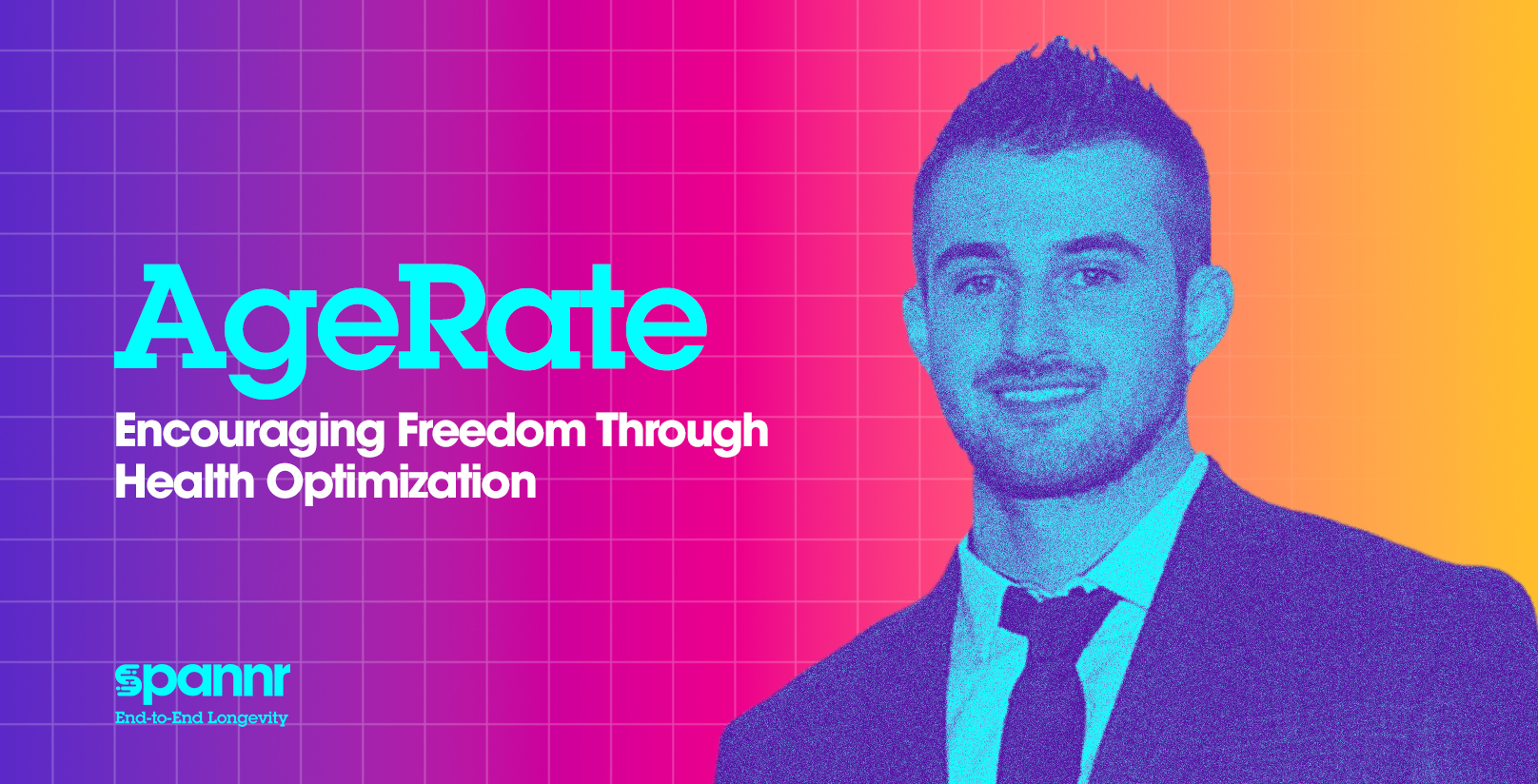 In the latest addition to our interview series, we sit down with Cole Kirschner, the visionary CEO and co-founder of AgeRate.
In this interview, Cole shares the origin story of his direct-to-consumer longevity startup, which uses blood tests to reveal to consumers how well they are aging and give them the tools and knowledge they need to optimize their health and aging process.
After learning that the company recently raised a $300,000 seed round, we reached out to Cole to learn more about what the AgeRate team is working on.
Continue reading to learn more about Cole's inspiring journey and the groundbreaking work of AgeRate.
Hello! Tell us about yourself and your company.
Hello! My name is Cole Kirschner. As the co-founder and CEO of AgeRate, I've always been deeply passionate about health optimization and the science behind it. This passion drove me to earn my undergraduate degree in Biotechnology with a minor in Business Management at McMaster University in Canada.
In 2018, I founded AgeRate with the goal of empowering consumers with the tools they need to understand and optimize their aging process. Since then, my team and I have spent four years creating and developing a cutting-edge at-home blood test and accompanying mobile app that helps users discover their biological age with up to 20 additional health and longevity insights.
To create this service, we partnered with world-leading researchers to develop a custom epigenetic analysis and proprietary algorithms. Our flagship service, which is currently still in Beta, allows users to easily monitor their rate of aging and learn how to alter their lifestyle habits to maximize their health and lifespan. With AgeRate, you can take control of your health and longevity journey like never before.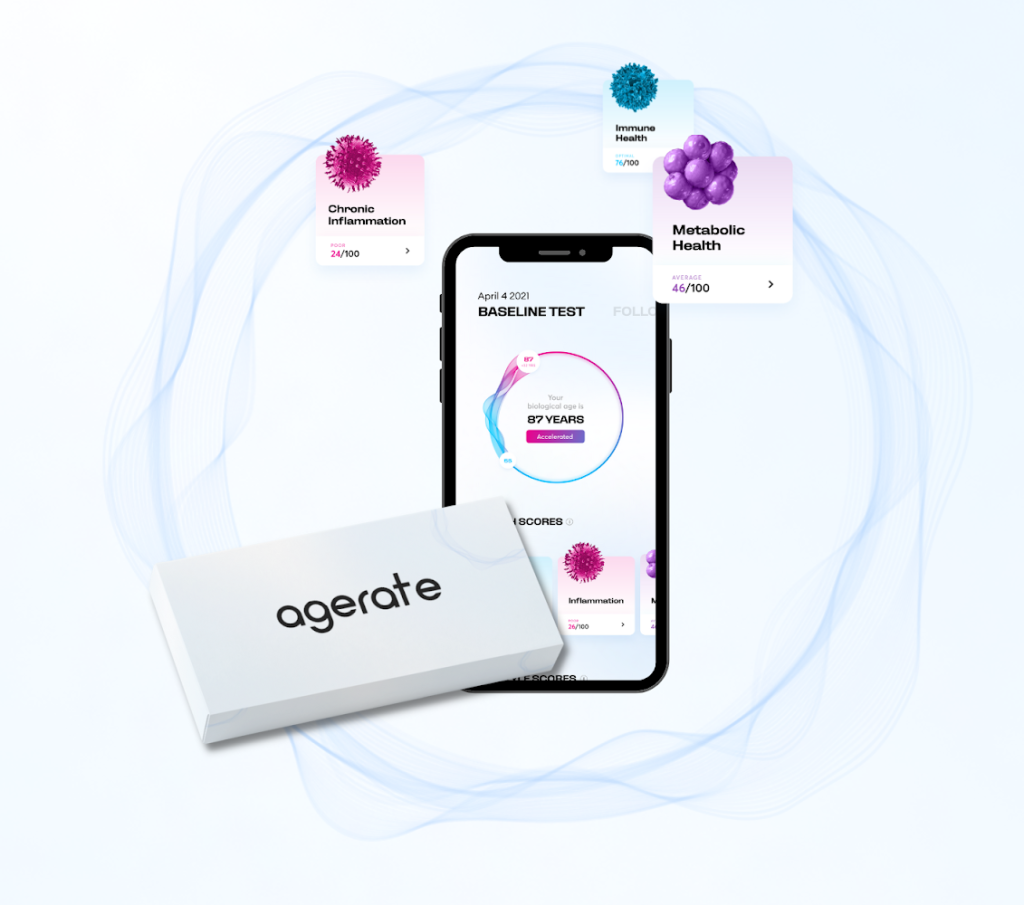 What's your background and how did you come up with the idea/company?
The AgeRate team came together at McMaster University where Nathan Cawte (Researcher & Co-Founder) and I were doing research under our professor, Dr. Guilluame Pare (CSO & Co-Founder).
While at McMaster, Nathan and I bonded over a shared passion for health optimization and science. Driven to empower as many people as possible with tools to help them age better, we set out to develop a cost-effective and accurate method of measuring biological age and launched AgeRate to make this service accessible to the everyday consumer.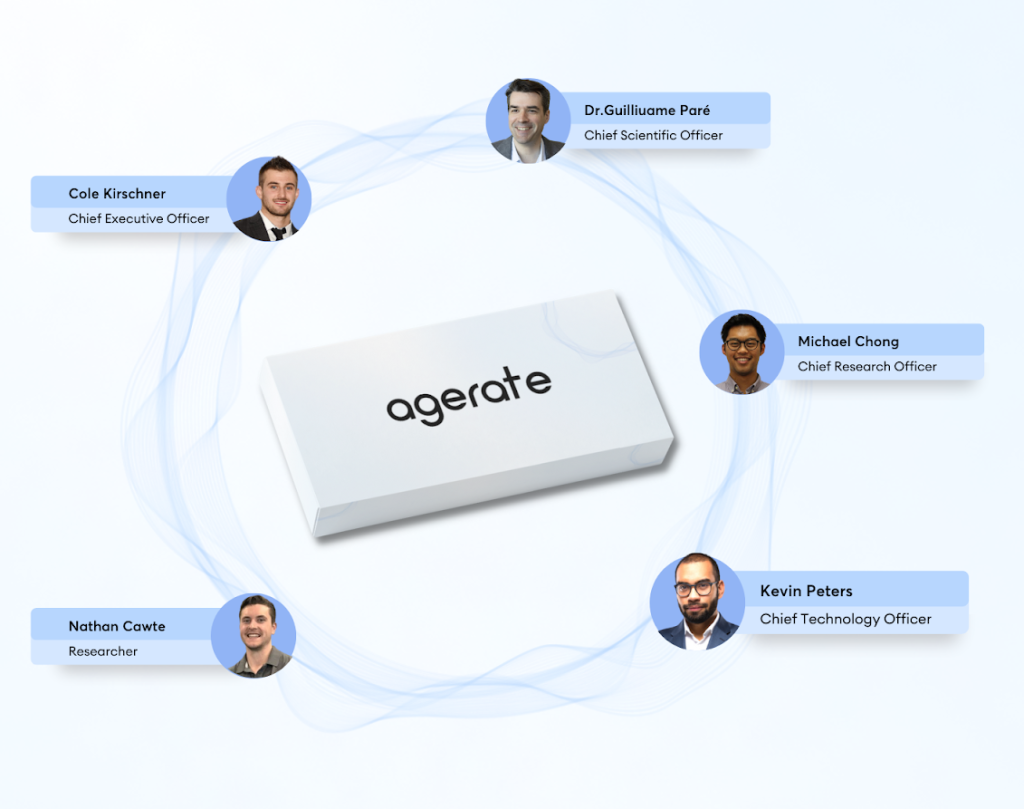 Beyond the founders, we are fortunate to have a unique R&D team consisting of software engineers, data scientists, technologists and doctors all having backgrounds in genetics and biology. This dynamic allows us to rapidly develop new tests and features as a collaborative unit, resulting in a complete and holistic experience for our users. Each member has experience working at start-ups in the past and knows what it takes to build a successful business.
The team dynamic encourages a diversity of opinion, with each member bringing a unique perspective to new challenges and opportunities which fosters innovation.
Take us through developing the services that AgeRate provides.
Our team has had many learnings over the past couple of years developing and beta testing our service. Some of these learnings were from user feedback while others were from internal experiments.
We have investigated numerous wet-lab technologies for epigenetic analysis (whole genome bisulfite sequencing, targeted bisulfite sequencing, etc.) and determined that array-based technologies were most suitable for our use case. This provides us with the opportunity to have a test that is accurate, comprehensive and affordable.
We also investigated the use of saliva samples as opposed to blood. When constructing our algorithms for biological age and the other health traits, there was simply much more data for blood samples as opposed to saliva. The limited availability of DNA methylation data for saliva presented a challenge for us to provide accurate reports beyond just biological age without a blood sample.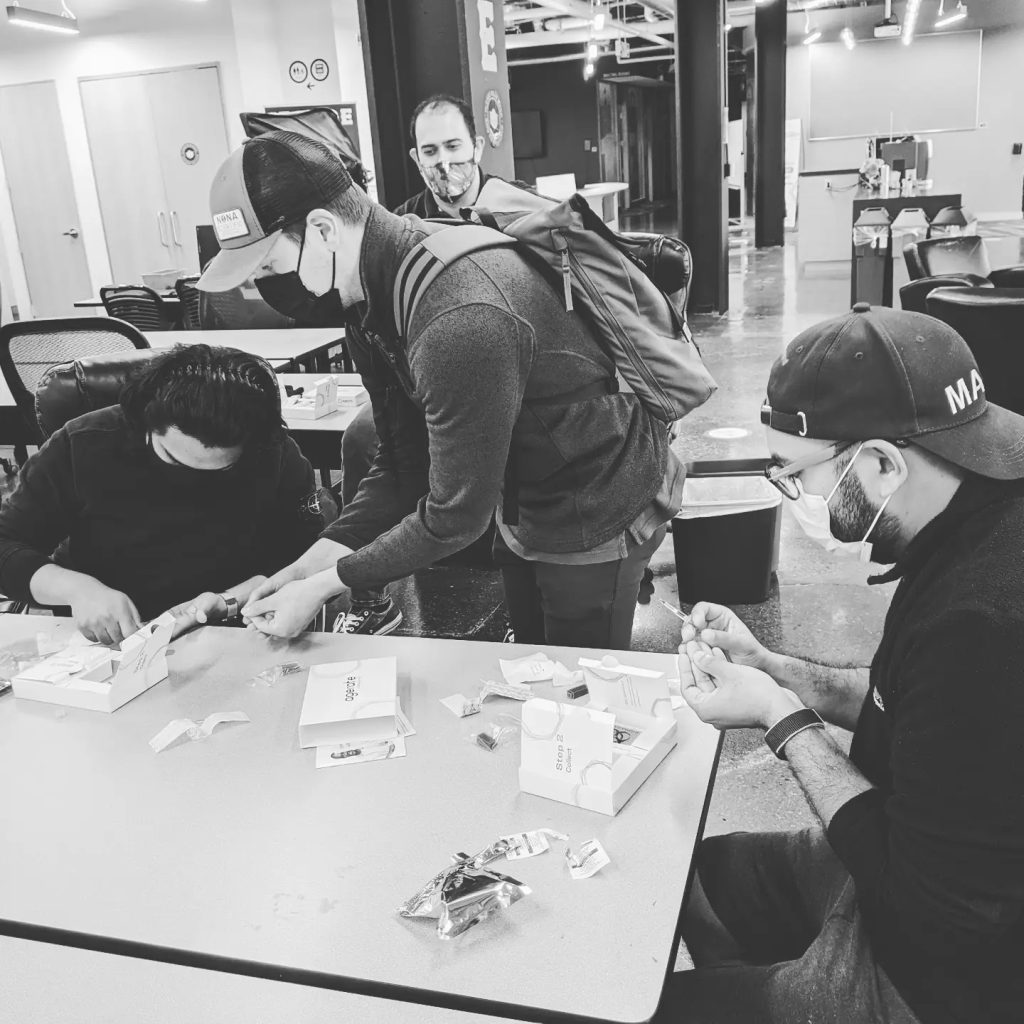 Based on user feedback, it was important to not only provide an estimate of biological age, but additional reports that allow users to understand how they are doing in regards to other aspects of their lifestyle and cellular health so they can take some targeted action to improve.
Initially, our team started by creating a web based platform for delivering the test results, but after extensive customer discovery interviews we had a better understanding that ongoing lifestyle support and recommendations were an important part of our offering and a mobile app was much better suited to achieve this.
With this knowledge, we pivoted away from the web based platform and launched our mobile app on iOS and android.
What About the Physical Collection Kit?
When it comes to the collection kits, we went through numerous designs and iterations, focusing on making the unboxing experience simple, yet still very exciting.
I was a fan of the packaging of an at-home teeth whitening company called HiSmile. Their packaging is simple, stylish and experiential. So we used that as inspiration when designing our kits.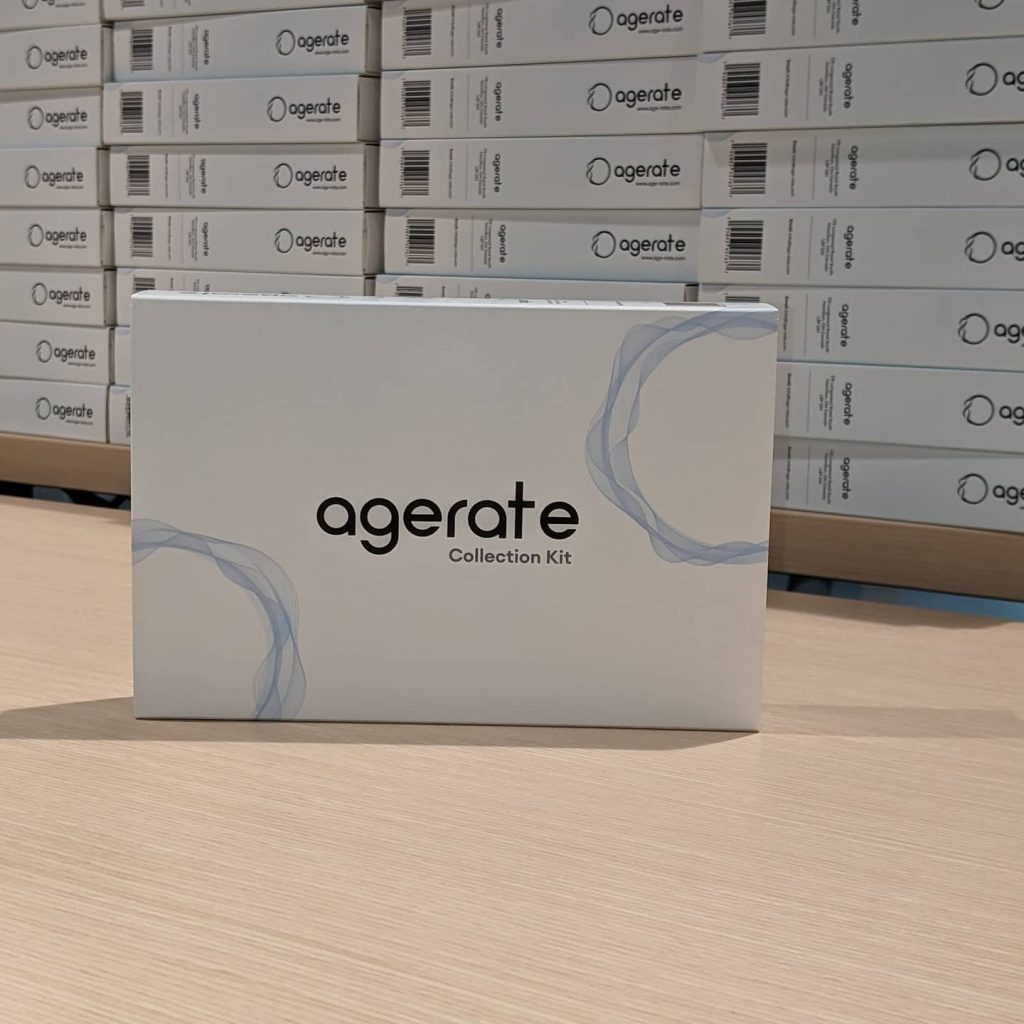 Also, providing a blood sample at home can be overwhelming for some, so simplicity was a big focus for us.
We have ideas for our next version of the kit based on more user feedback we received and are very excited for the next iteration. Again, our service is still in Beta and we are continuing to enhance the offering based on user feedback.
How are you doing today and what does the future look like?
As I mentioned above, we are currently in Beta with a few hundred users that have tried our service.
We are utilizing the feedback from our early users to help enhance the product in a variety of ways including new features within the mobile app, new test reports, and more efficient ways to collect and provide samples for analysis.
Recently, we closed $300,000 in funding from some incredible strategic investors that we are excited to work with to enhance the product and fully launch it in 2023.
Through starting the business, have you learned anything particularly helpful or advantageous?
I think one of the important things we learned along the way is that it is important to have diversity of opinion and to keep our users top of mind when building new products.
Most of our team has a technical background, so it has been very helpful to chat with the customers when developing new features or products.
When you have a technical team, there are a variety of exciting tests and features you can build, but priority should be placed on whatever will deliver the most benefit to our users.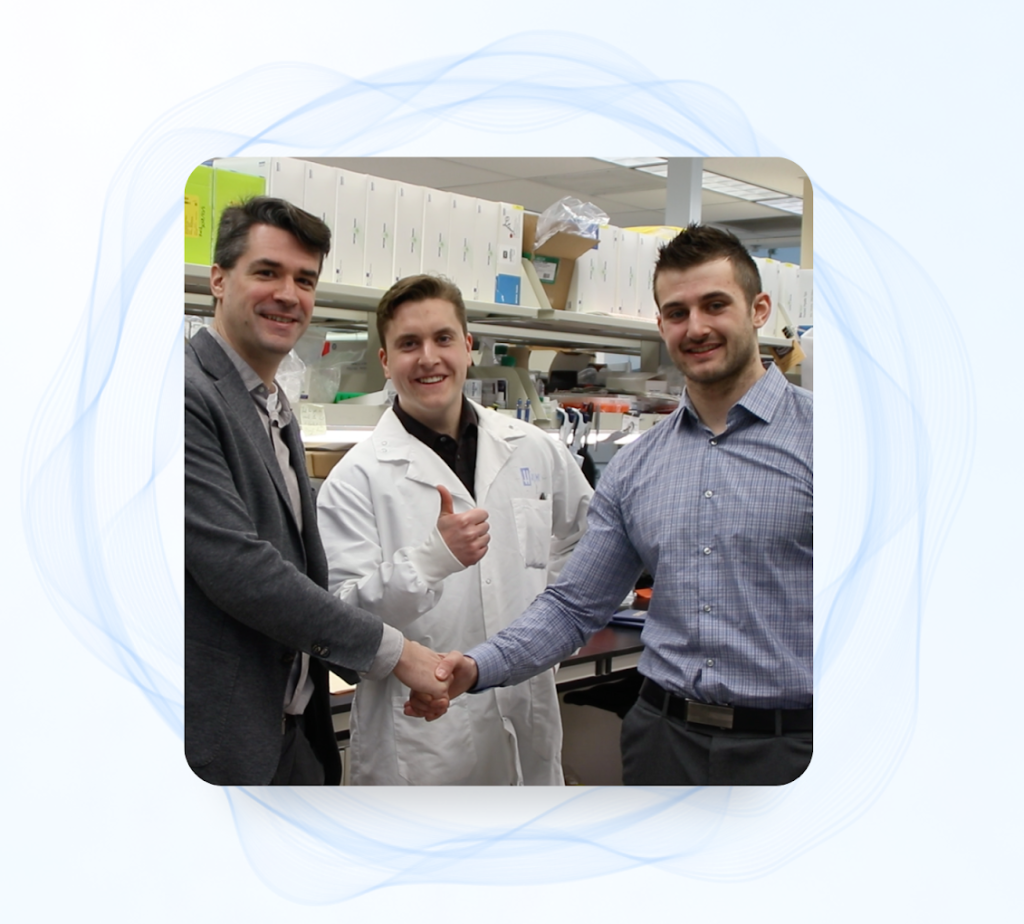 Are there any major obstacles or challenges right now for you or your company?
One of the major challenges any consumer longevity company faces today is around consumer awareness and education.
Longevity and the concept of truly being able to slow down aging is a moonshot idea that comes with some stigma.
Although there currently isn't a "silver bullet" when it comes to slowing down aging that I'm aware of, there are impactful interventions that can be taken which show promise to slow down aging. It is important to spread awareness that aging is something you can control to live a longer and healthier life.
Advice for others who want to get started or are just starting out in longevity?
There is a passionate community of folks in the longevity space with wide ranging backgrounds and expertise that welcome collaboration. I think it is going to take the combined effort of multiple companies and researchers to really move the needle when it comes to extending human healthspan.
If you want to get started or are just starting out in longevity (like us!), I would say don't be shy or afraid to reach out and connect with others who share the same passion as you for longevity.
What is your personal goal in longevity?
Longevity means freedom to me.
It's the freedom to continue doing what you love doing for as long as possible and not letting time take away your physical and cognitive abilities. Really, the goal for AgeRate is to encourage a proactive and personalized approach to longevity through healthy lifestyle choices.
Are you looking to hire for certain positions right now?
We are always looking to collaborate and work with folks passionate about longevity.
Currently, we are looking for support with operations and have a role open, but if you have another skillset and are interested in getting involved at AgeRate, please reach out to contact@age-rate.com – we would love to chat.
Where can we go to learn more?
---
Sign Up For Our Newsletter
Weekly insights into the future of longevity