---
HIIT and Longevity: Live Longer With These Fitness Protocols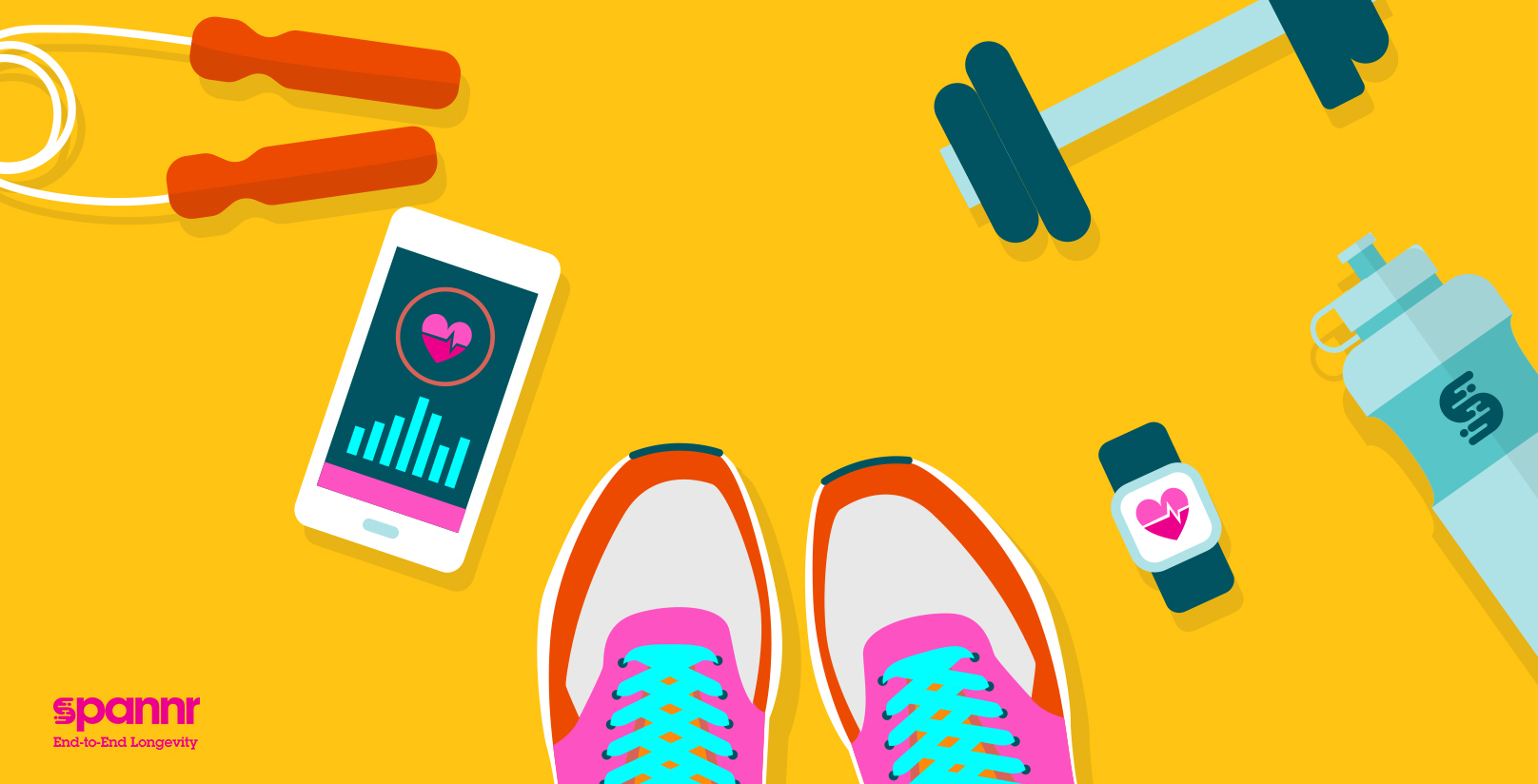 One day after we finished a workout at the gym I owned, Nick, a long-time member, came up to me with a big smile on his face.
He said, "I just wanted to tell you how much I love being a part of this gym. Not only do my wife and I love coming here and being part of the community, but I've seen a tangible improvement in my health. My weight is down 20 pounds, and I just got off expensive high blood pressure medication for the first time in years. My gym membership is actually saving me money, and probably even more."
That conversation with Nick has stayed with me ever since because it spoke to the power of preventive health. In contrast, our current healthcare system mostly focuses on treating disease.
Exercise is a mainstay in the quest for longevity. It can slow brain aging by up to 10 years and is the closest thing to a "magic pill" in slowing aging overall.
However, today's article is all about the connection between a specific type of exercise, high-intensity interval training (HIIT), and longevity.
In this article we discuss how HIIT, of all exercise modalities, contributes to a longer lifespan. Then, we'll dive into the best fitness protocols that incorporate HIIT to increase your longevity.
Connection Between HIIT and Longevity
There are two main ways to increase longevity: you can either slow down the rate in which you age, or you lower your risk of diseases that are connected with mortality.
HIIT has been shown to both slow aging and lower risk of age-related diseases.
A study showed that HIIT rejuvenates our ribosomes, the cellular machinery that makes protein in our body. It also boosts our mitochondria, which provide our cells with energy. When we age, our mitochondria produces less and less energy, but HIIT can combat those effects.
HIIT's Impact on Alzheimer's & Neurodegenerative Diseases
Research suggests that three in ten people with Alzheimer's could prevent this disease if people lived healthier lifestyles, specifically by exercising more and smoking less.
Lack of physical activity is the primary risk factor linked to the greater number of cases of Alzheimer's in the west.
How does HIIT help you avoid Alzheimer's?
It can lessen the disease-like pathology of Alzheimer's by regulating astrocyte phenotypes. These phenotypes can produce pro-inflammatory substances and be neurotoxic in response to various stimuli. Put simply, HIIT can combat neurotoxic responses in the brain and increase the amount of neuroprotective brain-derived neurotrophic factor (BDNF) in the body. Studies have demonstrated this increased activation of BDNF in rats.
HIIT's Impact on Metabolic Syndrome
Metabolic syndrome is a number of related conditions that happen together, all of which increase a person's risk of heart disease, stroke, and type 2 diabetes. Metabolic syndrome includes increased blood pressure, high blood sugar, excessive fat around the waist, and abnormal cholesterol levels. It has also been linked to insulin resistance.
HIIT can lower your risk for metabolic syndrome by increasing muscle mass and insulin sensitivity.
Increased muscle mass can lower your risk for diabetes, as muscle uses glucose for fuel. This means the more muscle you have, the more glucose it will use.
A study confirmed that after just two weeks of HIIT, individuals had increased glucose metabolism in muscles and insulin sensitivity. Given that insulin resistance has been shown to predict the development of age-related diseases, it's safe to say there's a strong correlation between insulin sensitivity and one's lifespan.
Ultimately, HIIT improves metabolic syndrome, which can ward off diseases and heart attacks, increasing an individual's longevity.
How to Incorporate HIIT Into Your Lifestyle
Before getting started with any fitness regimen, you absolutely want to consult with a medical professional. Speak with your primary care provider in order to make sure your current health condition can support the introduction of HIIT (or any fitness routine) into your life.
With that said, the next point is that it's important to have a holistic approach to your health and not a literal one. For example, it's a better idea to get as many micronutrients (vitamins and minerals) from vegetables versus a daily multivitamin.
Similarly, just because one day of HIIT is prescribed, that doesn't mean you should do a 4 minute intense workout and then lie around for the remainder of the week. HIIT should be incorporated in a well-rounded fitness protocol that supports longevity.
With those points out of the way, let's dive in.
What Counts as HIIT and How Often Should I Do HIIT?
HIIT is a type of interval training exercise that alternates short periods of high intensity effort with rest, increasing an individual's heart rate to at least 80% of his or her maximum heart rate (take 220 and subtract your age for your maximum heart rate). HIIT is also referred to as Zone 5 training.
Dr. Andrew Huberman and Dr. Peter Attia, two experts in longevity, have discussed specific fitness routines that can increase your lifespan.
Huberman prescribes the following to achieve your HIIT requirement for the week:
20-60 seconds all-out sprint + 10 seconds rest x 8-12 rounds
For the sprint, he recommends one of the following activities, keeping in mind that you should choose an activity you can do with perfect form: assault bike, sprint/jog intervals, rowing, skiing machine, or sand sprints.
For VO2 max, high intensity training, Attia prescribes patients to do a 4×4 protocol
Attia's recommendation echoes findings from a study published in 2020. The conclusion was that although older people are less likely to die prematurely if they exercise in any fashion, if some of that exercise is higher intensity, the risk of early mortality declines even more (and the quality of their lives increases).
What Fitness Protocols Support Longevity and Include HIIT?
Both Huberman and Attia have created fitness regimens that support longevity. Huberman has his Foundational Fitness Protocol and Attia has his framework for exercise.
Huberman's fitness protocol is as follows:
Sunday (Day 1): Long Endurance Workout
Monday (Day 2): Legs Resistance Training
Tuesday (Day 3): Heat & Cold Exposure/Recovery
Wednesday (Day 4): Torso & Neck Resistance Training
Thursday (Day 5): Cardiovascular Training
Friday (Day 6): High Intensity Interval Training (HIIT)
Saturday (Day 7): Arms, Neck, & Calves Training
Attia's fitness protocol includes four fitness pillars: stability, strength, aerobic efficiency, and anaerobic performance. This is how he recommends approaching them each week:
Stability: one hour, split into 5 to 10 minute blocks done before your other workouts
Strength: three 45 to 60 minute full body workouts targeting all major muscle groups
Aerobic Efficiency: four 45 to 60 minute zone 2 cardio workouts
Anaerobic Performance: one 30 minute VO2 max or zone 5 workout (consider this the HIIT portion)
What's More Important than the Type of Fitness Routine You Choose
The correlation between HIIT and longevity is undeniable.
That said, although we can get into the weeds and debate all day about the best type of workout to support longevity, as we often say in the gym, the best type of workout for you is the one you will do consistently.
Know yourself.
Know what works for you based on your preferences and limitations. When keeping longevity in mind, find something that is aligned with the optimal fitness routine (detailed above) and something you will be able to enjoy for years to come.
If it includes HIIT, even better.
You can also explore: Longevity 101: The Ultimate Guide To Increasing Your Healthspan & Lifespan
---
About the Author
Sign Up For Our Newsletter
Weekly insights into the future of longevity